2005 London City Airshow
By Robert J. Rogers
I see one of the replies to my late Father's coloured photos at West Ham, was a mention of the 2005 London City Airshow.
So I thought, like father, like son, I will send on some of my coloured photos from the speedway part of the air show.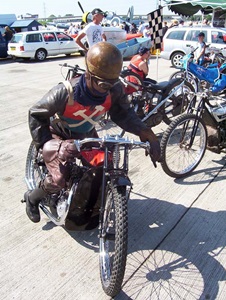 A broadsiding Hammer, and just to prove it is the Air show, there is an Aeroplane in the background.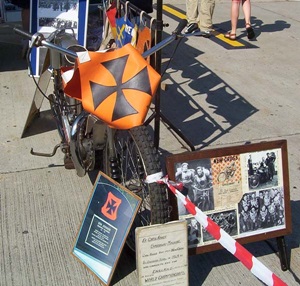 The glory days of the old 'frying pan', a New Cross Rangers display.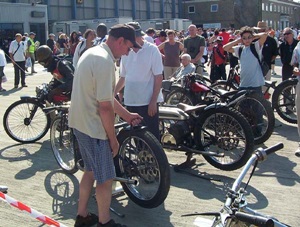 A certain ex Hammer, ex Rocket, and no doubt ex a few other places, Terry Stone, revving up a bike. Believe it or not, one woman was moaning about the noise, It's an airshow, did she not notice the noise the aircraft were making!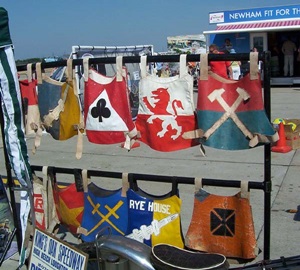 For any of our younger fans (anyone under 30!). The race jackets from left to right and top to bottom are Swindon, Rayleigh, Belle Vue, Wembley, West Ham, a partly hidden Rye House (Shield), Wimbledon, Canterbury, Rye House (Rocket) and finally New Cross.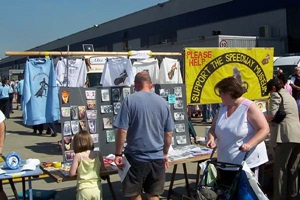 The speedway museum stall.
This article was first published on 22nd June 2006
[ Use Desktop Version ]
Comment on this Article | Contact Us | Go Back to Main Menu