Riders to Remember: Antti Pajari
By John Hyam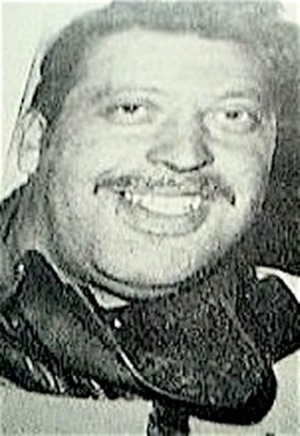 Antti Pajari
ON a dramatic night when he made his first London appearance in early 1959, Finnish rider Antti Pajari gave new meaning to the phrase 'spectacle'
To say that his trackwork was 'wild and wooly' is putting it mildly. Pajari just wrapped on the throttle and kept going at full-blast. He had just been signed by Coventry and they chose to parade him before Wimbledon's discerning fans.
The older Plough Lane spectators had not seen anything like the Finn's 'scrape the safety fence' style of riding since the early post-war seasons when Oliver Hart and Lloyd Goffe had given them a taste of 'hold-on-for-dear-life' riding.
He was the first Finnish rider to appear on a British track, and actually was Coventry promoter Charles Ochitree's second choice of taking a rider from this speedway outpost. First in line had been Timo Laine who. in the 1957 and 1958 seasons, had emerged as a leading performer in European racing.
Laine was not a 'no hope' foreigner but a performer of great style and ability. The legendary Australian rider Jack Young once summed Laine up to me as 'a really class act.' But, like so many Scandinavians, Laine was also heavily involved in the lucrative European long-track scene. And the money to be made there was more than could be gained from just concentrating on speedway.
For some months during the 1958-59 winter, I was an "unofficial go-between" for Ochiltree with Laine's agent. When his asking price to join the Bees was not met, up came the name of Antti Pajari. I was told, "He's not such a smooth rider as Laine, but you'll find he is fast and fearless." As was subsequently proved after he finally settled for a deal to race a full season for the Bees, that was something of an under statement. Fear when on the track didn't seem to be part of the Pajari scheme of things when racing.
He arrived in England at Easter 1959, on the back of a reputation of being his country's national champion in the 1956, 1957 and 1958 seasons. That didn't mean a lot, because there was no yardstick to assess Finland's race standards against those in Britain. But, with the opinion of Coventry's one-time Swedish Peo Soderman also singing his praises, Pajari was a new kid on the block for the 1959 season.
When he turned out for the Bees at Plough Lane and demonstrated his fence-scraping, Pajari made the headlines in several daily newspapers the next day. The Fleet Street brigade however made one glaring error - they described Pajari as 'the Turkish speedway champion. Perhaps it should have been 'The Flying Finn'!
Off the track, Pajari was a colourful, hard drinking character. His special love was vodka - and it didn't seem to affect him, no matter how many he downed! At Coventry, Pajari became an adequate and ever-improving second string rider with the ability on some nights to be among the top scorers.
When the end of the season arrived, Pajari had done enough with a near five points average to convince promoter Ochiltree he was a must for the 1960 season. But Pajari's British reputation had preceded him to the continent, and the lure of big money earnings on the long tracks - which over the years deprived British speedway of stars like Norway's legendary Basse Hveem and the German aces Josef Hofmeister and Egon Muller - also attracted Pajari.
Pajari held out for terms that Coventry declined to meet. It meant that the Finn slipped out of the Coventry scheme as a one-season wonder with a budding talent that was not to be seen again on a British raceway. Some experts went so far as to say the rider's decision to stay out of British speedway prevented him from probably claiming the honour of eventually being the first Finnish rider to appear in a World Championship final.
In Europe, Pajari increasingly contested the big long-track and grass track meetings with their high pay rates. In the early years of the 1960s, speedway became a second-fiddle to his motorcycle activities. His name, however, appeared regularly as one of his country's leading riders in both world championship and World Team Cup meetings until 1965, when he retired to join fellow countryman Timo Laine in the spectacular world of power boat racing.
Pajari's departure from British speedway came at a time when the sport was very much in recession and was in dire need of riders with his breath-taking and forceful style to keep the turnstiles clicking.
This article was first published on 6th September 2020
[ Use Desktop Version ]
Comment on this Article | Contact Us | Go Back to Main Menu