Bobby is Back on a Bike!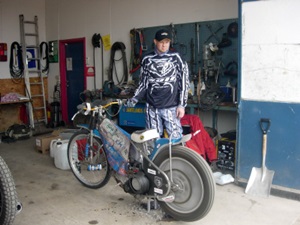 Bobby Duncan Warms Up
A few months ago we caught up with former Stoke rider Bobby Duncan. Bobby has made a new life for himself in Norway but confessed "There isn't a day goes by that I don't wonder how far I could have gone and what it would be like to ride a speedway bike one more time."
Recently Bobby headed to Ostersund in Central Sweden to scratch the itch and get back on a bike.
Ostersund is a town of approximately 50,000 inhabitants and its speedway track opened in 2006. Jamtarna are the home town club and they race in the Swedish second division. The nearest track to Ostersund is Maserna Avesta is 500km away, so it's a real outpost.
The track is 325 metres long and is actually used for ice racing in the winter.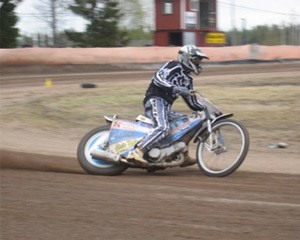 Bobby in Action
So, what did Bobby make of his track return?
"After 4 rides it felt like I had never been away. They asked if I was interested in racing but living in Trondheim it is impossible with so much travelling, and the wife and kids come first. I have a deal with the wife to go and play three times a year. I'm hoping to have a little go in the club championship at the end of the year for fun. There is still nothing like riding a speedway bike!"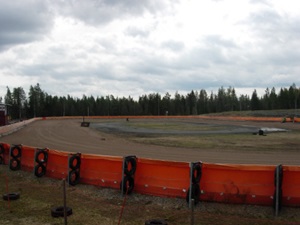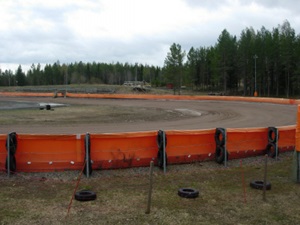 This article was first published on 22nd May 2008
---

Mark Wilson:

"Great to read that Bobby has come back to speedway. He retired far too early. Good luck with the occasional outings!"

[ Use Desktop Version ]

Comment on this Article | Contact Us | Go Back to Main Menu