Toronto International Motorcycle Show 2006
The Canadian Speedway Riders Association were represented at the recent Toronto International Motorcycle Show. David Hensby was on hand to take some snaps and report on proceedings. He said:
"It was a really good show with lots of people attending. We have done this for many years and it gives us great exposure to 'sell' the sport to the Canadian public. As speedway here in Canada is still growing, we use any platform that we can to display our great sport! With the support of our Canadian Speedway Racing Association members and riders, the show for us was a complete success and we look forward to another superb year of speedway racing in Canada!"
The girls on the stand were Charlotte (15), Elizabeth (12) and Emily (12).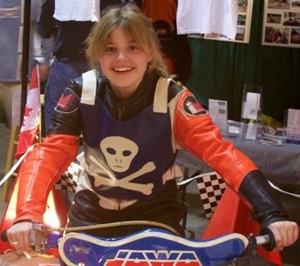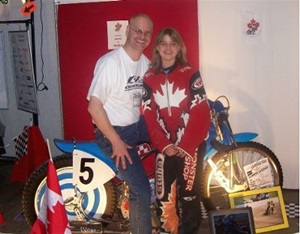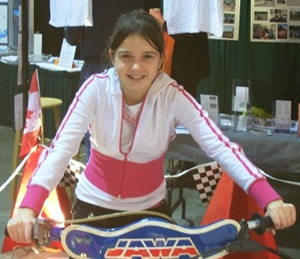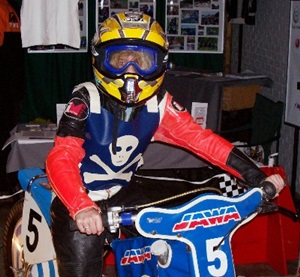 This article was first published on 5th February 2006
[ Use Desktop Version ]
Comment on this Article | Contact Us | Go Back to Main Menu