Belle Vue Greyhound Stadium - Demolition Pictures
Here are a selection of pictures of the greyhound stadium in Kirkmanhshulme Lane in Manchester that was the very first home of the Belle Vue Aces in 1928, while their legendary Hyde Road stadium was being constructed. It became their home again from 1988 until 2015, prior to their move jusrt a matter of metres down the road to the new National Speedway Stadium.
The greyhound stadium is currently (August 2021) being demolished to make way for a new housing estate.
You can click on the pictures below to see them in a larger size.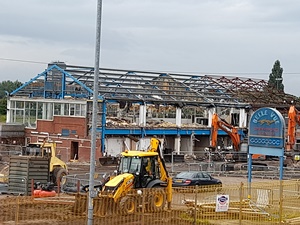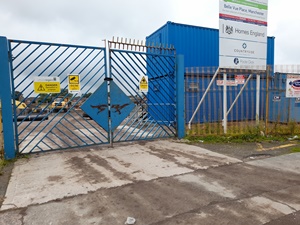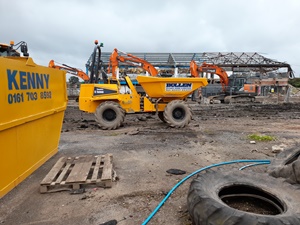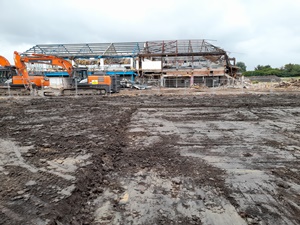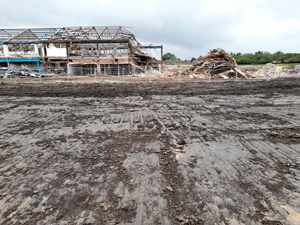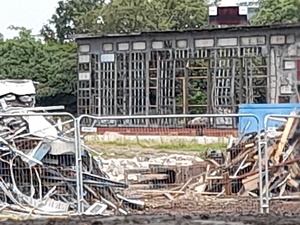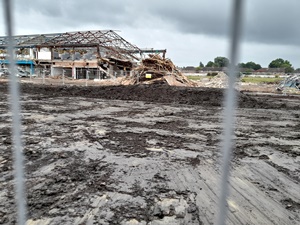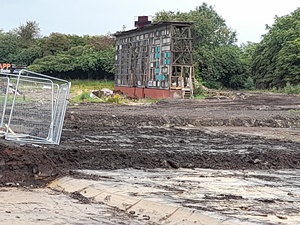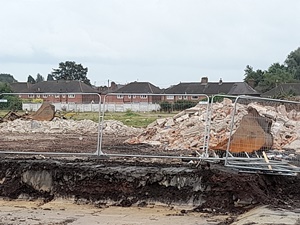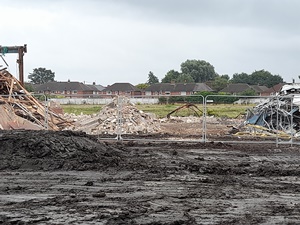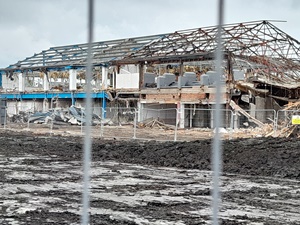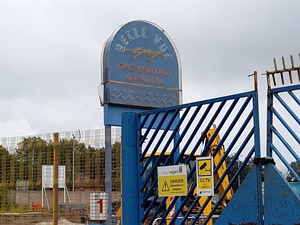 You can see the stadium in happier times in this series of pictures from 2006.
This article was first published on 22nd August 2021
[ Use Desktop Version ]
---

Geoff Tole:

"I cannot believe the dog track has closed. I have been working away for a long time, but I have come home now . I was talking to my grandsons and I told them we should go. So I checked it out and I could not believe it was not there anymore. I used to go three times a week for years, well it will save me a few quid ha ha"

Comment on this Article | Contact Us | Go Back to Main Menu