Dream Team: Norman Chadwick
Supporter for over 40 years, all through the Belle Vue Hyde Road years. More latterly at Stoke and Sheffield.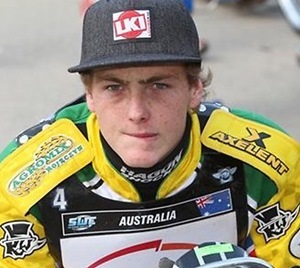 Darcy Ward
Ivan Mauger
Simply the best and in his time, the most dominant rider home and away.
Peter Kildemand
A bustling, get out of my way rider who reminds me of Belle Vue's Alan Wilkinson in style and build.
Peter Collins
Part of the best duo of the 70's and 80's era along side Mort.
Darcy Ward
The modern era whizz kid when he hit these shores. Hope he is able to ride in 2015.
Chris Morton
If for nothing else, his pits bend swoops to pass any opposing ride were a joy to behold. No matter how they tried to block him, he invariably found a way to pass without reporting to anything unfair or dangerous.
Lee Complin
Because of his early, wild years at Sheffield and his eventual ability to emulate the Sean Wilson inside pass technique on the 1st/2nd bend at Owlerton. This involved a wide entry followed by a white line swoop and then what must have been a somewhat intimidating drift towards the fence. Not enough to be dirty but effective in most cases.
Andy Smith
Always good to watch in his Belle Vue days.
Submit Your Own Dream Team
This article was first published on 25th January 2015
[ Use Desktop Version ]
Comment on this Article | Contact Us | Go Back to Main Menu