Speedway Posters
Ged Howarth collected these original posters on his travels around the country. They are getting a little dog-eared so he wanted to share them with our visitors before they expire.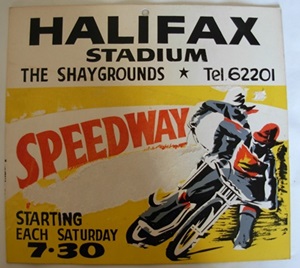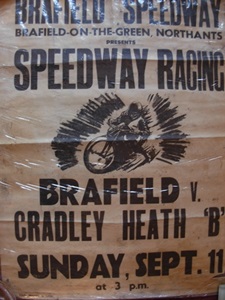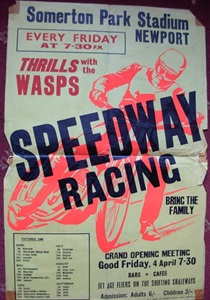 This article was first published on 17th March 2011
---

Philip Dalling:

"Interesting to see that the artwork for the Halifax poster appears to be identical to that used for Reading, and reproduced as a book cover in recent times. "
Chris Stockwell:

"The Newport Poster looks a bit strange, isn't that BRIGGO in his Swidon race jacket?"
Arnie Gibbons:

"The artwork for the Halifax and Reading posters is also to be found on Leicester posters from that era. The posters were originally commissioned for Leicester (hence the red and yellow). All three tracks were Reg Fearman enterprises. For another example of 'borrowing' see the 1968 Reading programme cover - which featured two Halifax riders in action all year - a shot first used on a 1966 (I think) Halifax programme cover"

[ Use Desktop Version ]

Comment on this Article | Contact Us | Go Back to Main Menu