Rye House Snapshots
By Ian Goold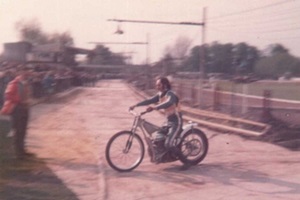 Bob Young at Rye House in April 1974.
Brian Foote.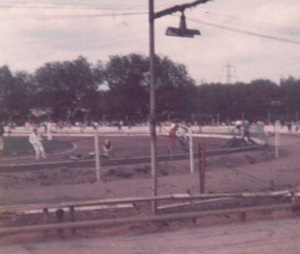 A crash at Rye House.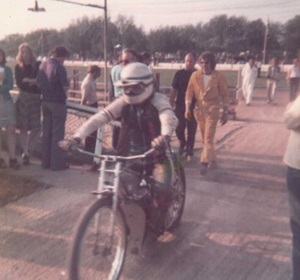 Possibly Allan Emmett?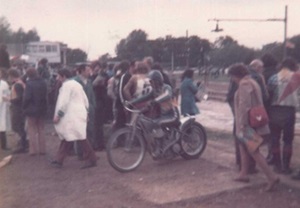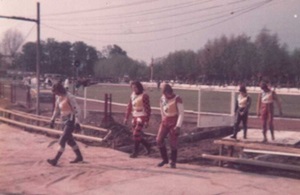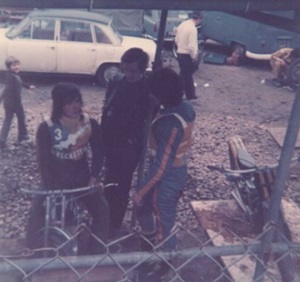 Steve Clarke and Tiger Beech.
This article was first published on 19th May 2011
---

John:

"Fantastic snaps and special memories for me as April 1974 was my first speedway meeting. It was the Rockets v Peterborough and I think the score was 40-38 in the Rockets favour. Could the picture of perhaps Alan Emmett maybe be Les "Red" Ott?"
Michael Edwards:

"The rider in question is I think Peterborough's Jack Walker, the leathers look right."
Wayne:

"Yeah I don't think that picture is Alan Emmett, he's my Dad and I'd know him anywhere"
Mike Edwards:

"Rye House, I believe the rider labelled as being Allan Emmett might be Jack Walker ex Panthers and Bee's rider from about 1974?"

[ Use Desktop Version ]

Comment on this Article | Contact Us | Go Back to Main Menu