West Ham Snapshots
By Robert J. Rogers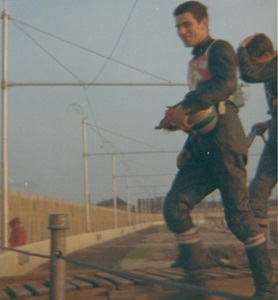 A smile from Brian Leonard of West Ham, behind him, in Canterbury Colours is the late Martin Piddock.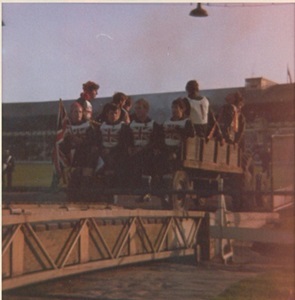 England-Russia Tractor ride at West Ham, amongst those on the back is Norm `The Storm` Hunter who scored an 18 pt Maximum that night.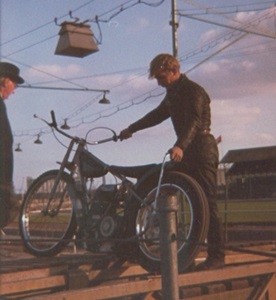 Gennady Kurilenco (Russia) who for some reason was warming his bike up on the bridge over the Greyhound Track at West Ham, and not in the pits.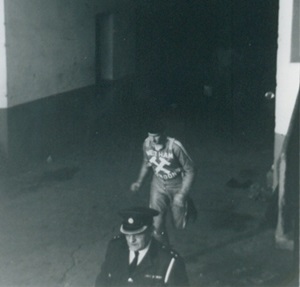 Gary Middleton (Australia) who was riding as a guest for West Ham, taken in the pits at Wembley.
A very dapper looking Ivan Mauger in the pits at Wembley.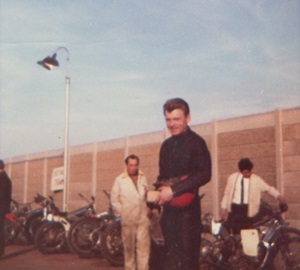 Sverre Harrfeldt smiling for my Dad who took this photo in the Pits at West Ham.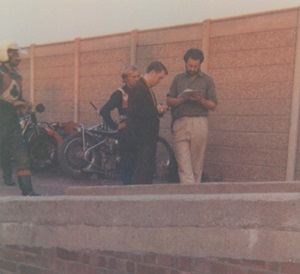 Sverre became our team manager after his very serious injuries he received while racing in the 1968 European Final in Poland. He can be seen with Bryan Serry who was the official mathematician for the British League and worked out all the scores and riders averages. Also in the picture is Christer Lofquvist and an unknown Belle Vue Ace.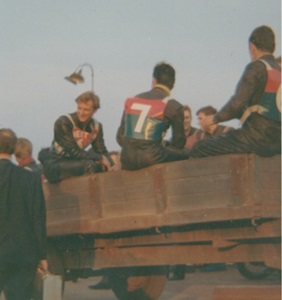 West Ham tractor ride 1 with `Mr West Ham` Stan Stevens, a rear view of George Barkley and Brian Leonard.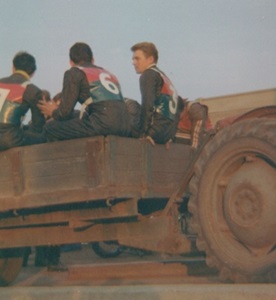 Second tractor ride, with Sverre Harrfeldt wearing the No.3 race jacket.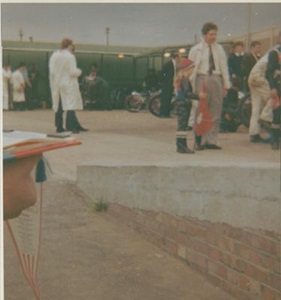 A shot of the `new` West Ham pits including our Team Mascot Steve(?) Rushbrook.
This article was first published on 23rd June 2011
---

Tony Pearce:

"Yet more fantastic photos from my all time favourite track. I'm saying that as a lifelong Wimbledon fan! Looking at them is enough to make a grown man cry."

[ Use Desktop Version ]

Comment on this Article | Contact Us | Go Back to Main Menu