It's All About You...Nick Foote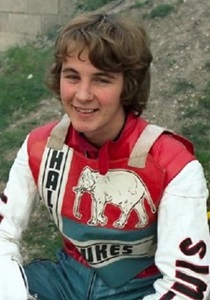 Kenny Carter
Tell us about your introduction to speedway
My Dad took me to see the Bristol Bulldogs at Eastville stadium back in 1977. I just took the sport, like a duck to water.
Tell us about your favourite meeting of all time
So many meetings to think about.
Tell us about your favourite rider of all time
Back in the 70's it was all of the Bristol Bulldogs team. Now it's: Sam Masters + Jason Doyle, and all of the Somerset team.
Tell us about your favourite track/stadium
My favourite track is Poole, It have a good looking track and the stadium is great! I do miss the old Weymouth track, but the stadium there need to re-think about getting the sport back.
What are the best things about speedway?
It is a great family sport and everything is good about it.
What are the worst things about speedway?
I wish they keep the rules basic and easy to understand. The black/white helmet colour rule is one to go!
What one thing would you do to improve speedway?
As I said before, Go back to basic rules. Do sometime about getting the track covers to stop all rain-offs!
Tell us about a rider you wish you'd seen
The late Kenny Carter. He was a great rider of his time.
What does the future hold for speedway?
I think speedway's future is bright. But keep changing the rules and the future may not be!
Take part in this feature
This article was first published on 18th August 2013
[ Use Desktop Version ]
Comment on this Article | Contact Us | Go Back to Main Menu