---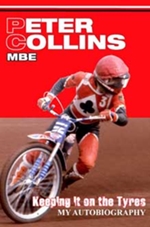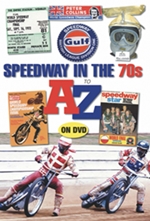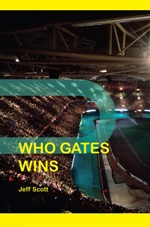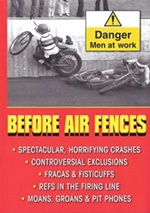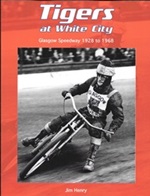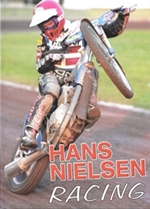 England v Australasia 1972 - 2nd Division Test Series - Part 3
By Tracy Holmes
Having won the series, Australasia could happily go on cruise control. Was that about to happen ? NO WAY !!! After the previous days clincher, the ANZACS travelled to Boston for the August 20, 3rd Test. Peter White continues his report;
'Smarting from the incidents of the previous night, the Australasians were not giving anything away and another humdinger speedway match ensued. This time the Kiwis and Aussies dominated the meeting throughout and won comfortably. Jack Millen, omitted from the original line-up by the selectors, took his rightful place in the meeting as replacement for injured Roger Wright and Malcolm Mackay was brought in for his first match of the series in lieu of Graeme Smith.
Phil Crump sped to another faultless maximum. Jack Millen was great. His full throttle, do-or-die style lent itself admirably to the racy Boston track and he really made the most of it. 17 points speak for themselves. Malcolm Mackay's form was perhaps the turning point for Australasia as his 15 points from 6 rides contributed in no small measure to the win. Garry Flood rode his heart out and provided some spectacular entertainment. Considering this is his first year in speedway, his attempts to contain the vastly more experienced English riders deserve full praise.
Dave Mills bore the brunt of a bruising Malcolm Ballard attack in heat 17 after the Sydney rider had kept pace with the England skipper for over a lap. On the bottom turn Ballard drifted up high and forced Mills into the fence. Mills hit hard and crashed in a big way, knocking several palings out. He was ok however and ready for the re-run within minutes. This time the Englishman WAS excluded. A different referee took a positive stand and despite a furious Ballard protest, he was out. '
Brian Fenn reported for Speedway Star.
'The turning point in the match came when England, still in with a chance of saving the match, looked set for a 4-2 in heat 15. When John Jackson, well in the lead, had to pullout with engine failure, giving the visitors the 4-2 and extending their lead to 11 points. England had no answer to the brilliant performances of Phil Crump, Jack Millen and Malcolm Mackay.'
Heat 1. Crump, Ballard, Flood. Davis fall.
Heat 2. Foote, Millen. Greer ef. Mills f/ex.
Heat 3. Mackay, Price, Young, Osborne.
Heat 4. Crump, Foote, Greer, Flood.
Heat 5. Millen, Price, Mills, Osborne.
Heat 6. Mackay, Ballard, Jackson, Young.
Heat 7. Crump, Flood, Price, Childs.
Heat 8. Millen, Ballard, Jackson, Mills.
Heat 9. Young, Greer, Mackay, Foote.
Heat 10. Crump, Ballard, Davis. Flood fall.
Heat 11. Millen, Foote, Greer, Mills.
Heat 12. Price, Mackay, Osborne, Young.
Heat 13. Crump, Greer, Foote. Flood ef.
Heat 14. Millen, Price, Osborne, Sansom.
Heat 15. Mackay, Ballard, Young. Jackson ef.
Heat 16. Crump, Price, Jackson, Flood.
Heat 17. Millen, Jackson, Mills. Ballard ex.
Heat 18. Mackay, Foote, Greer, Young.
Australasia 60.
Phil Crump 18. Jack Millen 17. Malcolm Mackay 15. Bob Young 5. Garry Flood 3. Dave Mills 2. Lou Sansom 0. res Steve Bass dnr. Roger Wright inj ns. Jim Ryman inj, ns.
England 47.
Arthur Price 12. Malcolm Ballard 10. Brian Foote 10. Richard Greer 7. John Jackson 5. Russell Osborne 2. John Davis 1. Tony Childs 0.
Peter White has the last word;
'For out-and-out, cut and thrust, sheer HARD speedway, there was nothing quite like this series. The tension, excitement and 'feeling' generated by the series this year was greater than any other tests I have known. And the actual racing was the hardest, fiercest, most determined I've seen at any level. Intense spirit spread throughout the team for all three matches, as England found to its dismay.
Star of the entire tournament was undisputably 20 year old Phil Crump. He is in a class of his own in the second division this year and emphasised the fact by scoring 51 points out of a possible 54. Had he not been fenced, there is no doubt he would have registered a clean sheet. The Mildurian gathers his points with cool, calm precision. None of that for Kiwi whirlwind Jack Millen. 'Crazy Jack' will rough it up with the best of 'em. His is the wind-it-all-on-and-to-hell-with-the-consequences style. Sometimes it pays off, some times it boomerangs. But always he's the boy to watch. He was there to win and with scores of 14, 12 and 17 he surely did his bit. Often in strife with the referees, this fellow is a one man show and I can only say that I'm glad he was on OUR side !'
I do hope you enjoyed this look into the past. If you were there, please comment on what you remember. If you are a time traveller, please go back and get us some snaps. In the words of Wally Loak, "Well excoitement, excoitment indeed ladies and gentlemen !"
This article was first published on 31st December 2018
[ Use Mobile Version ]
---

Bob Ferry:

"Great memories Tracy, especially of Jack Millen and Phil Crump. I was there at Teesside and Rayleigh, still have the programmes. Great days."

Comment on this Article | Contact Us | Go Back to Main Menu