Dream Team: Richard Cleaver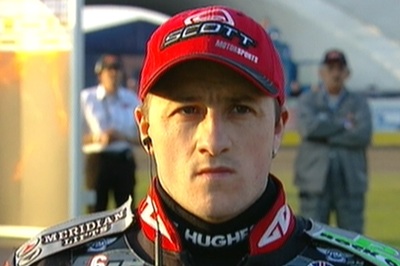 Chris Harris
I am a Coventry fan, having started going to Brandon in the early 1980's.
Hans Nielsen
The ultimate professional, when he signed for Coventry it was dream come true. He had always been one of biggest rivals when he rode for Oxford, but I always admired him. Had the GP's been around earlier then he'd have broken all the records I am sure. Fantastic style, great team rider and methodical, I loved the way he thought about what he needed to do in races.
Bartosz Zmarzlik
No Coventry connection and from the modern day era, but the most exciting, all action rider I've ever seen. Bartosz will go on and break all records, I follow his career religiously. He is the complete package and I could watch him all day long. The recent move in the Gorzow GP on first Freddie Lindgren and then Leon Madsen on the last bend was second to none.
Tommy Knudsen
What Coventry fan from the 1980's / 90's wouldn't have Tommy in their team? Simply the best rider never to be crowned World Champion with only injuries standing in his way.
John Jorgensen
JJ was Coventry through and through, a real team man and a great team rider. Never made it on the individual stage really, but as an engine room partnership with Rick Miller, there was no one better.
Andreas Jonsson
Watching AJ blast around Brandon was always a thrill. Always well turned out and a superb all action style.
Brian Andersen
We were blessed with stars at Coventry and the Axeman was no exception. When he won the GP at Bradford I thought he would be on his way to great things but again, injuries took it away from him. A very tidy style immaculate machinery, I am looking forward to seeing what his son Mikkel can achieve.
Chris Harris
There are so many riders that I have admired for Coventry that I could have picked for number 7. Scott Nicholls, Rick Miller, Billy Janiro, Greg Hancock, Billy Hamil, Kelvin Tatum to name but a few. But who could forget that night at Poole in 2010 when Bomber pulled himself up off the track and took us to the title in our biggest rivals back yard. Or the GP win in Cardiff. Scenes of absolute joy on so many occasions which will never be forgotten. Still going strong now.
Submit Your Own Dream Team
This article was first published on 17th September 2023
[ Use Mobile Version ]
Comment on this Article | Contact Us | Go Back to Main Menu