Celebration of Speedway's 90th Anniversary
By John Fray
The 90th Anniversary Of Speedway in the UK celebration at the Paradise Wildlife Park, the home of the National Speedway Museum, on Sunday 18th February was a great day. The smell of Speedway filling the air with bikes from days gone by burning the dope.
Oxford supporters were there as were so many speedway stalwarts, all happy to share memories with anyone who stopped to talk.
There were stalls full of memorabilia to jog the memory even more. Newly published books to buy and authors ready to sign. Our sports historian, John Chaplin, my favourite, selling out of his latest book, Speedway at Full Throttle, before I could even buy one.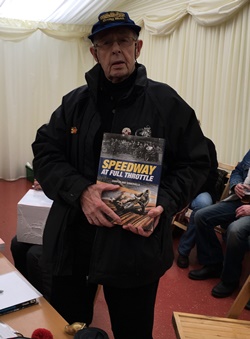 Speedway Author John Chaplin
I bumped into many riders of yesteryear and some still sliding round the tracks today like Scott Nicholas. The ever present Bert Harkins was there as bright as ever and I think I spotted Bruce Cribb, Spencer Timmo and Trevor Geer walking around, all good to see. Jan Staechmann one of our past Oxford stars was selling DVD's and looking as fit as ever.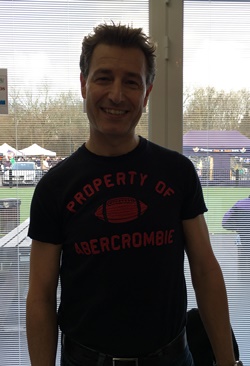 Video King - Jan Staechmann
Star man for me and the one that always got us off to a Good Friday season start at Oxford was Swindon's own Mike Broadbanks. He was always good to watch and great value even if our Cheetahs saw the back of his red leathers all too often!
It was great to reminisce about his battles on and off the track. The mention of Colin Gooddy, Oxford's hard man for so many years who would often settle matters off the track as well as on it. Broady remembered all too well the punch he got after one race going back to the pits. It seems that the dangers for him could be more off the track then sometimes on it. One female Oxford fan, it would seem had the unkind habit of hitting him over the head with her umbrella calling him dirty "mudbanks".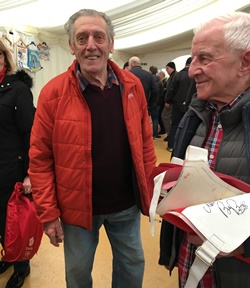 "Dirty Mudbanks"
It was a great day out concluded with Kelvin Tatum taking over the World Speedway Riders Association's Presidents chain of office from Neil Middleditch, we all wished him well as the new official ambassador of our sport.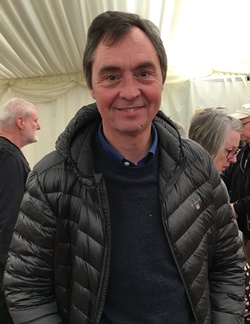 President Tatum
Here are some more pictures from the day.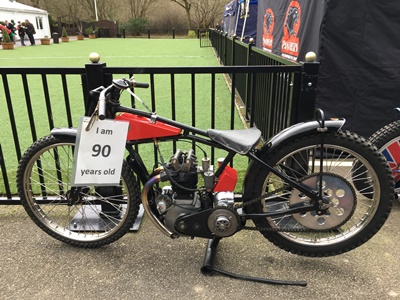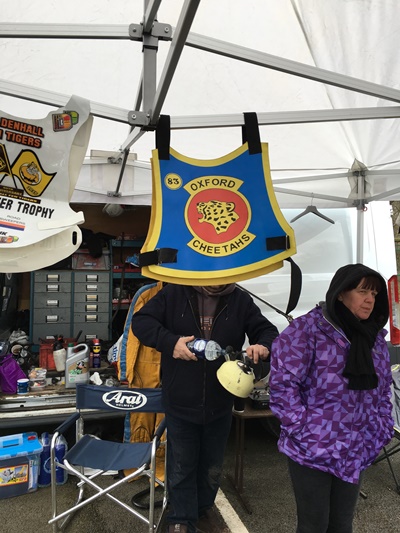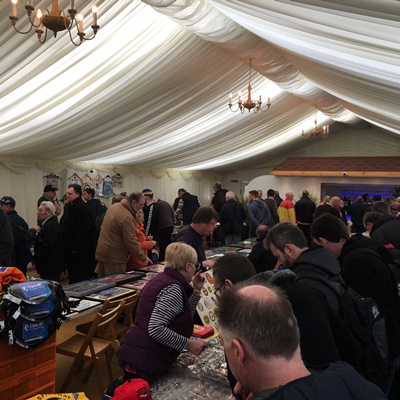 This article was first published on 24th February 2018
[ Use Mobile Version ]
---

Bert Harkins:

"What a pity that Terry Stone's exhibition at the Rayleigh Museum for Speedway's 90th Anniversary clashed with the annual Celebration of Speedway at Paradise Wildlife Park for the 90th Anniversary which is not too far from where it all began at High Beech in February 1928."

Comment on this Article | Contact Us | Go Back to Main Menu