A Star, Once Made, Does Not Wain Rapidly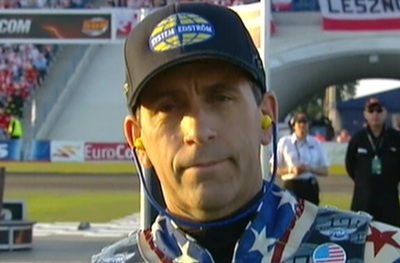 Greg Hancock
The 2016 season will see Greg Hancock come to the tapes for his 22nd consecutive season in the Speedway Grand Prix series. A remarkable demonstration of longevity, all the more so when you consider he had been riding internationally for half a dozen years before the series started and had also served an apprenticeship on the US tracks even before that. He has essentially been riding (so far) for a third of the sport's entire history.
The kind of long-term endurance was never envisaged during the sport's early days, as demonstrated by this extract from the Speedway News from May 5th 1934.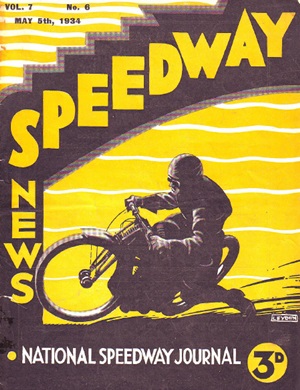 "Some three or four years ago there was a widespread idea in speedway circles that any man who had been prominent in the sport for three years or more must of necessity be nearing the end of his career. No man, we were told, could stand the strenuous life of a speedway rider for more than a very few years.
As each man dropped out of the active list, his retirement was pointed to as incontrovertible evidence that this principle was sound, though the reason for his exit was quite often other than that supposed. Unfortunately for this theory, a few stalwarts have, we are glad to say, obstinately refused to retire, and remain to-day as effective as ever. Several of the heroes of 1928 are among the stars of 1934, and the first names which spring to mind are those of Colin Watson and Gus Kuhn, simply because those two riders had seen some thirty summers before ever they executed a broadside on cinders. Jack Parker, when fit, remains the peerless track tactician, and we have yet to be convinced that Frank Arthur is less brilliant now on his return to England than when he first earned the nickname of "Wizard" more than six years ago.
But the outstanding rider of the moment is Vic Huxley, who has been prominent for eight years, and to-day is as good as, if not better than, at any previous time, and this in spite of the fact that he has undoubtedly ridden in more races than any other man in the world.
There is no argument for the shelving of any scheme aiming at the development of new talent. The need for such development remains as urgent as ever, and there are several places where tracks might be opened at once if there were riders to operate them.
Had the old idea been correct, and a rider's useful life been limited to three or four years, we could imagine promoters pausing before spending time and money on any schemes for the training of new talent. Now that they can look forward, however, to their new stars shining for ten years or so, their time and trouble, and any money spent on equipment, etc, may be regarded in the light of a profitable investment."
This article was first published on 13th March 2016
[ Use Mobile Version ]
Comment on this Article | Contact Us | Go Back to Main Menu