ALMATY - Kazakhstan
By Charles McKay
Charles McKay visited this Ice Speedway on the Travel Plus tour in February 2017.
He reports:
"The cold wasn't as bad as we expected. On the Friday walking round Almaty I have been colder at Buxton in July.
The Saturday was a nice crisp day and after 2 laps of the first race there was a crash. Whilst they were sorting out the riders the fog/mist rolled in and you couldn't see the across the track. There was an announcement and everybody seemed to be leaving we assumed the meeting had been abandoned and we all when back down the hill to Almaty only to find out that the meeting had been restarted after 90 minutes before the fog came back at heat 20 and the meeting finally abandoned.
Sunday was a bit colder with light snow falling throughout the meeting but they managed to get the 23 heats completed although according to reports on the internet some of the riders were less than happy with the ice conditions."
You can click on the pictures to see a larger view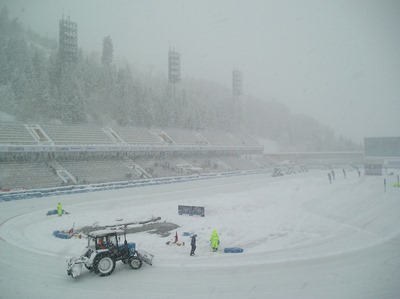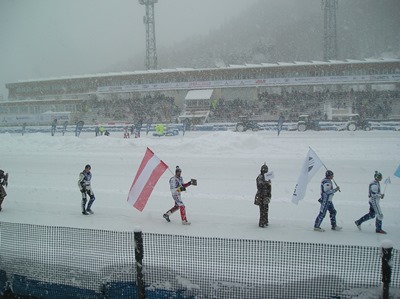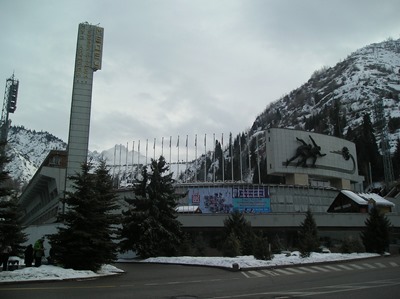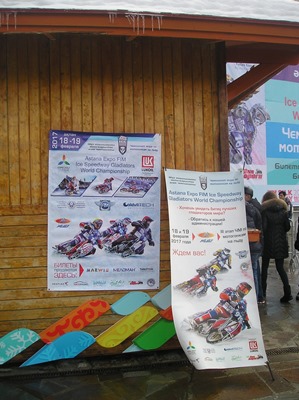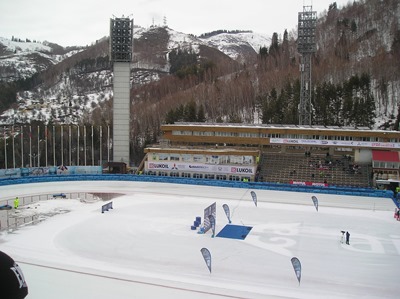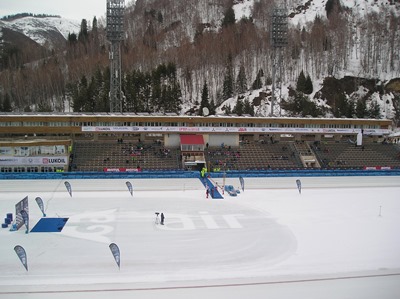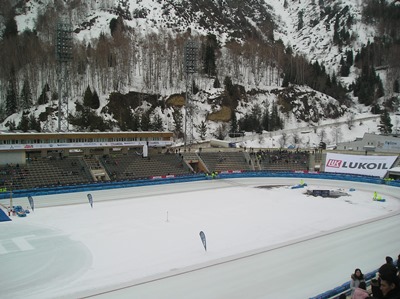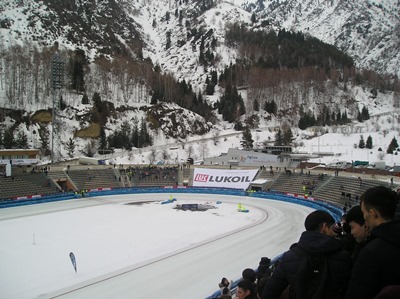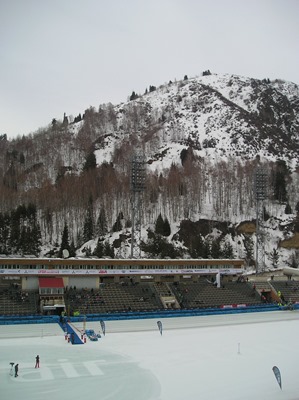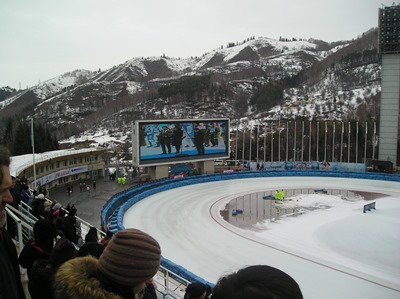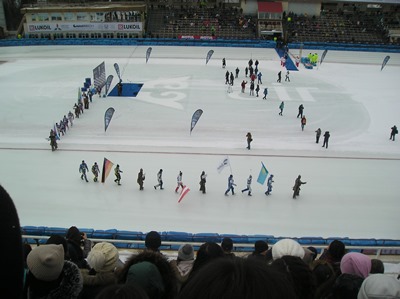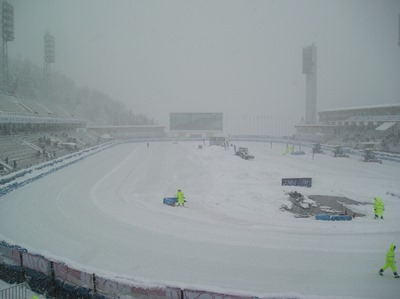 This article was first published on 5th March 2017
[ Use Mobile Version ]
Comment on this Article | Contact Us | Go Back to Main Menu