ALMERIA (Spain)
Russell Paine's track
Pictures courtesy of Harry Ward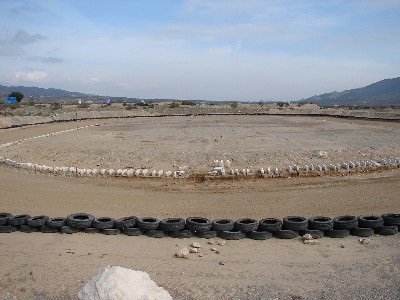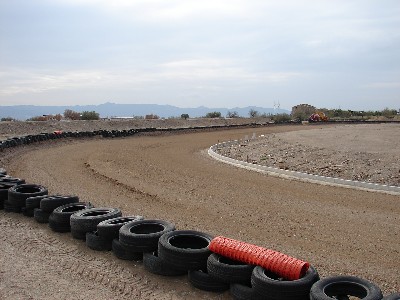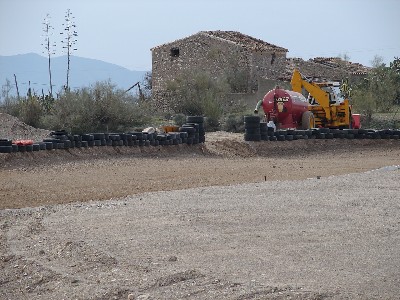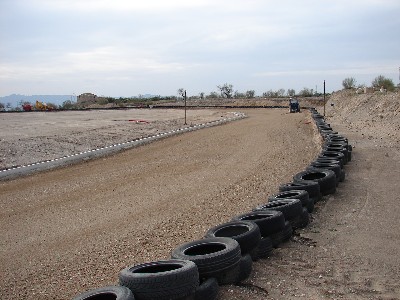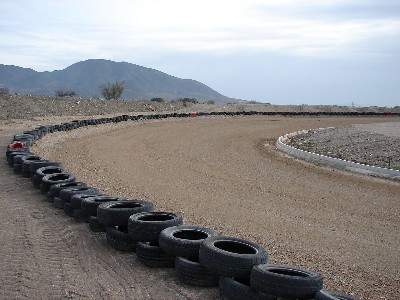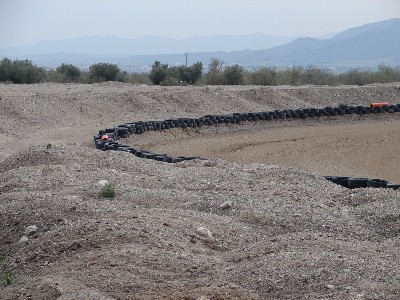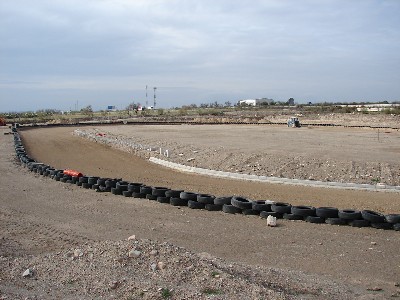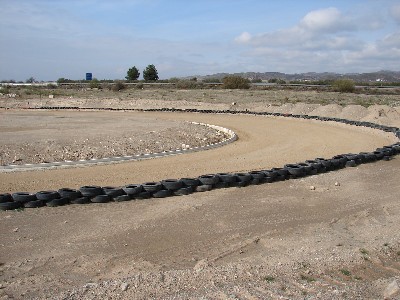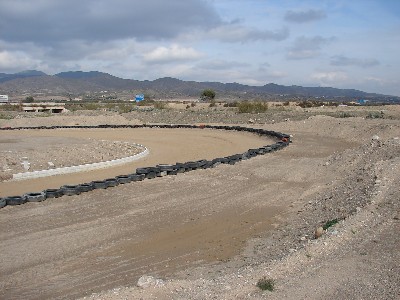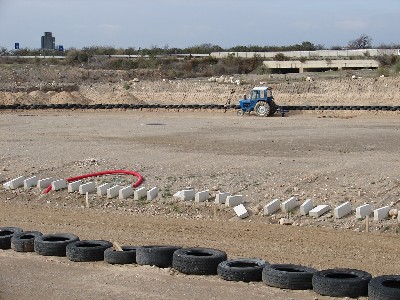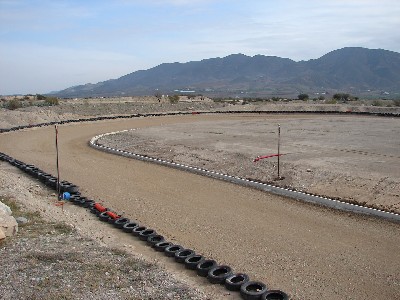 ---

Hugh Randolph:

"Thanks for posting the magazine articles. We here in USA like to read more about UK speedway, keep up the good work. Thanks for the pictures of the track in Spain. What are the white blocks lining the infield line? They appear to be lightweight cement if so what do other thacks use? In USA we use 1" PVC pipe. Costa Mesa speedway in California, USA is reworking their entire track. You can view the work in progress on xtremespeedwayaction.com"
Ian Harwood:

"Wasn't there a problem launching speedway in Spain due to the Spanish authorities not allowing the use of bikes built outside Spain. I remember an attempt to run speedway in Majorca (was the promoter Wally Mawdesley?) using Bultaco engines. 250c two strokes? I mean it just wouldn't be speedway would it?"
John Hyam:

"There was no restriction by the Spanish authorities in regard to what sort of bikes were used. There have been several ventures to try and establish speedway there over the years. The basic fact is that for some reason speedway does not appeal to Spanish sporting tastes. So far as the Almeria venture was concerned the problems lay over planning permission, then that the track was built across to local authority borders.

Speedway is Spain - the late 1920s and early 1930s. Then 1948, 1950, 1953 and the early 1980s whne Wally Mawdsleyy was involved in a track in Madrid. Wally was not involved in the early 1970s effort in Majorca - it was Ian Hoskins and Reg Luckhurst. They used 250cc bikes because they were quickly built to speedway design by a local motorcycle dealer at a reasonable cost for mainly novice Spanish riders rather than burden them with having to buy more expensive conventional speedway machines."
Ian Hawkins:

"Ian Hoskins promoted speedway in Majorca, I think, using Bultaco engines on machines built by Reg Luckhurst. "

[ Use Mobile Version ]

Comment on this Article | Contact Us | Go Back to Main Menu