Speedway on Screen: There is Another Sun
Speedway features strongly in the 1951 movie There is Another Sun.
Maxwell Reed stars as speedway rider Eddie Peskett, known to one and all simply as "Racer". Eddie's speedway career came to a sudden halt when he broke both his legs in a track crash "up north", in an accident that also claimed the life of another rider.
Now riding the wall of death on a travelling fairground, he's alerted to an upcoming competition at the nearby Midborough Speedway. It's an "all-comers trial with £100 pounds prize".
It seems like the ideal opportunity to get back into the game, all he's lacking is a bike to ride in the event, his wall of death machine being quite unsuitable for track racing,
He recruits the help of his friend Mag (played by Laurence Harvey) in an attempt to raise some cash to hire a bike, before resorting to more nefarious methods to get his hands on the necessary folding.
Mag is a boxing booth competitor with potential to move into the professional sphere. The boxing theme actually features more prominently than the speedway storyline, the two intertwining to contrast the different characters involved.
There's also a love story running throughout as Racer and Mag compete for the attentions of the same girl.
There's plenty of speedway action in the movie, for which "The producers gratefully acknowledge the co-operation of Walthamstow Stadium in connection with some of the Speedway scenes".
The final scenes on the movie focus on the all-comers competition, following Racer's efforts to reach the final, leading to a surprise denouement.
It's not a bad movie at all, perfectly watchable, even after all these years.
Here are some screencaps from the speedway scenes in the film.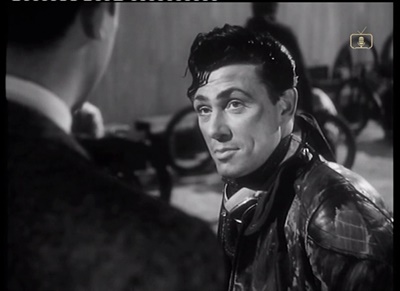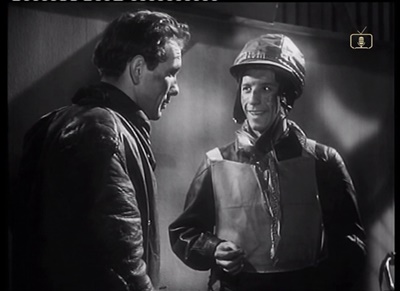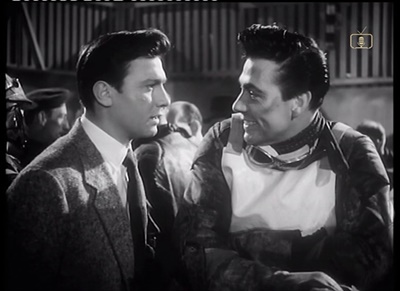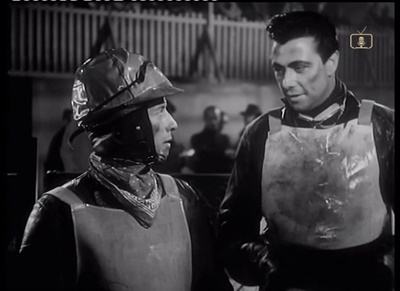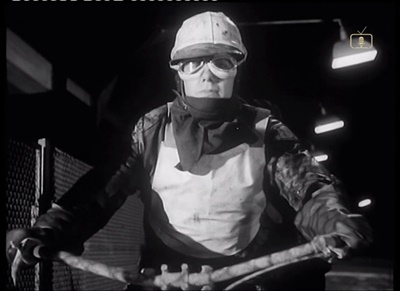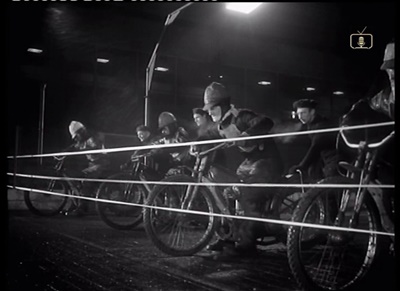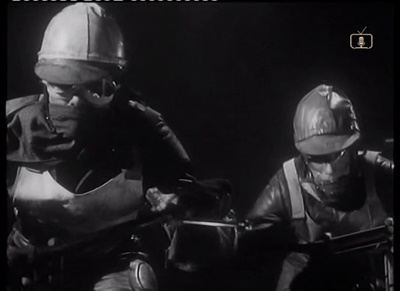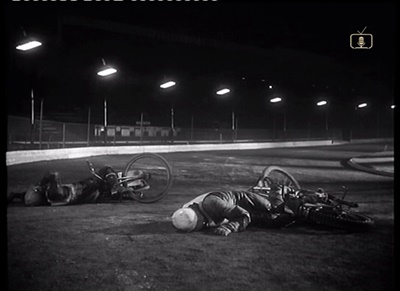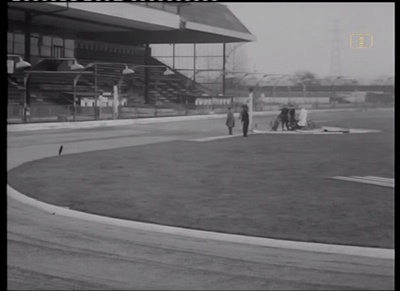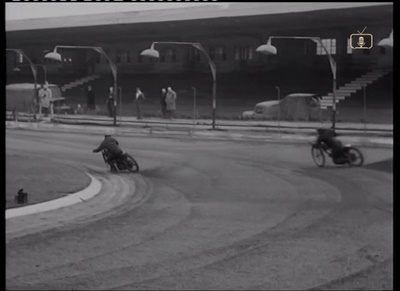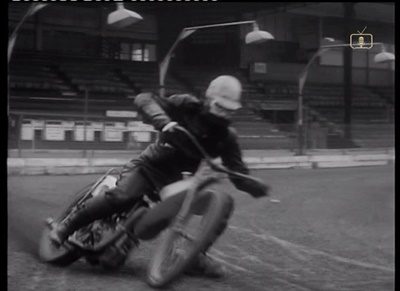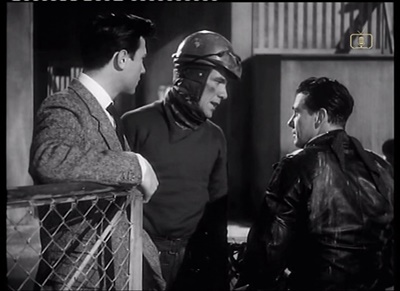 This article was first published on 12th October 2019
[ Use Mobile Version ]
Comment on this Article | Contact Us | Go Back to Main Menu