Backtrack Issue 46
By Tony McDonald of Retro-Speedway
SILVER HELMET
Following on from our in-depth look at the Golden Helmet in our previous issue, this time we take a close look at the history of its 'little brother'. The Silver Helmet match-race title was introduced in British League Division Two at the start of 1970 and we have every result from then until the end of the Backtrack era in 1990.
Also, readers share their own memories of special Silver Helmet races (read why one irate Eastbourne fan threatened to assault the Peterborough track photographer), while columnist John Berry questions the merit of a competition that was dominated by just a handful of riders, including the Owen brothers and Steve Lawson, for long periods.
MARVYN COX INTERVIEW
Former England star Marvyn Cox has certainly travelled far and wide for club and country and his globetrotting days are far from over. We caught up with the one-time Rye House, Oxford, Bradford and Poole favourite who once rode in the World Final on a German licence.
NEIL STREET TRIBUTE
The speedway family in all corners of the globe is mourning the sad loss of Neil Street, one of the sport's genuine nice guys who had such a positive influence on countless others. We look back at the life and times of the Australian gent and mechanical maestro who rode in Britain for Exeter, Swindon and Newport and changed the sport forever.
JAMIE LUCKHURST
Always the self-publicist, Jamie Luckhurst allows Backtrack to probe his inner thoughts to discover what made him tick as a promising young rider for Canterbury and Wimbledon, the 'voices from God' that made him quit Edinburgh, how he suffered and saw enough pain, his 'flippancy' and how much he now enjoys the carefree life of a glamour model photographer.
KEN WRENCH INTERVIEW
Ken Wrench is one of the longest serving and most respected announcers the sport has ever known. We talk to the man who became part of the Belle Vue furniture and is still the 'voice' of the Aces today.
BRUCE PENHALL COLUMN
The double World Champion, newly-inducted to the Motorsports Hall of Fame of America in Detroit, is back with a tribute to his former protégé Greg Hancock following his recent Grand Prix World Championship win after a gap of 14 years. Greg joined Cradley Heath in 1989 on Bruce's recommendation and he has always followed his career with keen interest.
BP also reflects on a double 30-year anniversary . . . his brilliant and memorable victory in the last Wembley World Final of 1981, followed swiftly by Cradley Heath's first-ever British League championship success.
MALCOLM SIMMONS COLUMN
Profiling a rider featured on his new Simmo's Super Brits DVD, Malcolm writes about former Scottish No.1 Jimmy McMillan and in the start of a new series looking at speedway Fashions & Fads in the 70s and 80s, he talks crash helmets and just how handy he was with a welding torch.
Simmo tells of his delight at completing the restoration of his 1978 machine, complete with the original Weslake engine he used that season to top the BL averages with Poole, and how he recently caught up with his old mechanic.
HEAD2HEAD - Peter Collins v John Louis in 1975
They were Britain's top two but how did Belle Vue's PC and Ipswich icon 'Tiger' John fare in their head to head battles throughout a watershed season for the sport? John was crowned British Champion, finished third in the world and led the Witches to their first BL title (with the Aces placed second), while Peter retained the BLRC and led England to glory in the World Team Cup.
AND ANOTHER THING...
John Berry climbs back on to his old hobby horse in condemning the guest rider system that still plagues the sport today. Whisper it, but his Ipswich team actually used a guest who scored a maximum for the Witches in 1972!
Plus...
Q&As with IVAN BLACKA, who tells of a rider rebellion at Edinburgh, PAUL EMBLEY and WAYNE JACKSON, plus your letters and photo coverage from Ipswich's 60th anniversary reunion.
AVAILABLE NOW FROM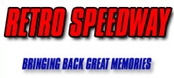 www.retro-speedway.com
[ Use Mobile Version ]
Comment on this Article | Contact Us | Go Back to Main Menu