Riders to Remember....Bengt Jansson
By Ray Brown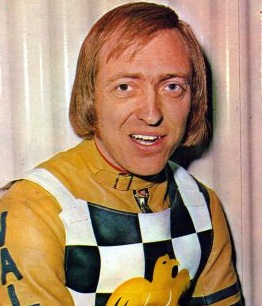 Bengt Jansson
Bengt Jansson is probably one of the most stylish riders ever to grace a speedway track. He first rode in England for West Ham in 1964 when he was 21. His best year was 1967, when he was beaten in a run-off for the World title at Wembley by Ove Fundin, both riders scoring 14 points. Bengt was the only rider to come from the back that night, including an overtake of Ivan Mauger.
Bengt's best years were spent at Hackney, where his trademark was to go into the bend on the outside of a rider, then turn sharply at the apex of the bend and roar up the inside as his opponent moved out to prevent the pass. He helped Hackney to win the K.O. cup in 1971, the same year he finished 3rd in the World Final in Gothenburg.
He was also a good team man and would always try to team-ride his partner home (something that is rarely seen among today's prima donnas).
Some say that he was too nice to be World Champion as he lacked the ruthless streak associated with some riders. Certainly he was not a dirty rider and always rode fairly against his opponents.
He was a great ambassador for speedway and was a credit to his profession. I am proud to have seen him ride.
This article was first published on 18th August 2011
---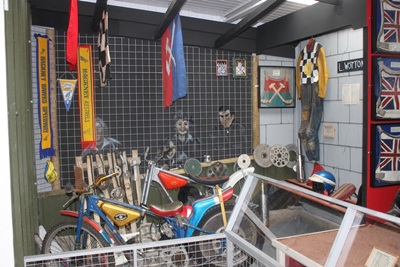 Robert Rogers:

"At the Speedway Museum at Paradise Wildlife Park one of the displays is a replica of the Pits area in a Local Derby West Ham vs Hackney, and hanging up are Bengt`s Leathers and Hackney racing colours."

[ Use Mobile Version ]

Comment on this Article | Contact Us | Go Back to Main Menu