Complementary Best Pairs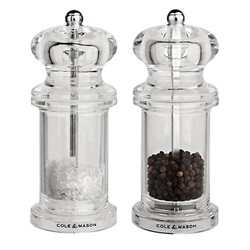 Merv and Adrian
Those innovative people at One Sport have come up with an interesting response to an attempt to kill off one of their brands. In recent years they have run a televised competition which saw many of the top speedway countries compete in an unofficial pairs championship. The tournament has been a little farcical at times, not least when an Aussie (with THE most Aussie nickname) turned out to represent Great Britain, riding against his true compatriots.
For 2016 the rights to run an official pairs championship has passed to BSI (the company that runs the SGP series). Not to be defeated, the guys at One Sport have rebranded the competition and the riders will now compete as sponsored teams.
The teams announced so far include Nicki Pedersen and Martin Smolinski (Team Trans MF), Emil Sayfutdinov and Bartosz Zmarzlik (Team Fogo) and the Laguta Brothers and Antonio Lindback as "Team Nice".
Whether or not this form of team competition will capture the interest remains to be seen. It doesn't appear to have a great immediate appeal.
Perhaps the organisers have missed a trick and the teams should be chosen based on how complementary their names are?
Ignoring the realities of different eras and skill levels, here are some pairs that we'd loved to have seen.
Brian Black and Keith White
Pat Flanagan and Oliver Allen
Mike Bacon and Gary Rolls
Phil Cain and Roger Abel
Eric Salmon and Cyril Brine
Merv Salt and Adrian Peppper
Lewis Rose and Peter Thorn
Bob Innocent and Graham Crook
Gerald Short and Gary Sweet
Kevin Lock and Johnny Key
Geoff Gale and Allan Fog
Roger Hill and Ken Vale
Matt Read and James Wright
Larry Kosta and Rob Fortune
Roger Lambert and Troy Butler
Jack Young and Bob Old
Ray Bales and Ray Wickett
Fred Wiseman and Adam Sheppard
Barry East and Reg West
Ray Wood and Eric Irons
Ricky Day and Richard Knight
Len Blunt and Bob Sharp
We're sure our knowledgable visitors will be able to come up with many similar (and indeed better) pairings. Contact Us to share your own pairings.
This article was first published on 6th March 2016
---

Mike Wilson:

"Pip Lamb and Terry Shearer. There are so many more......"
Upright Speedway:

"Laszlo Bodi and Glenn Doyle"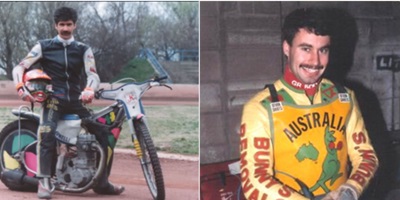 Ian Stavros Slater:

"How about these two in the best pairs?"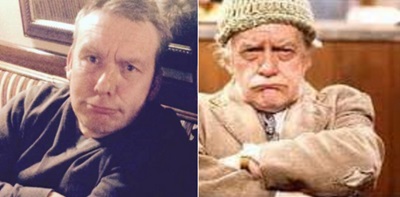 [ Use Mobile Version ]
Comment on this Article | Contact Us | Go Back to Main Menu