Bill Gray's Bypass Surgery
By Howie Zechner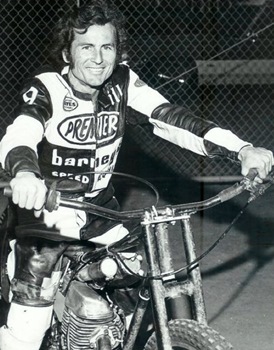 Bill Gray
Former USA Speedway star and actor, Billy Gray had quadruple bypass surgery.
"I almost died" the former 'Father Knows Best' star said as he relayed his life-threatening journey of these last two months.
An exercise and healthy eating fanatic who's only food vice was Haagen-Dazs ice cream. The former speedway star was unaccustomed to being tied and fatigued but shrugged it off to being 76 years old. Still deep in his gut he knew something was not right.
Then the pain came. At first it was bearable and would soon go away. But each time it got more intense and lasted longer. On the 3rd of January ignoring the pain ended with a 911 call and a trip to the Santa Monica emergency room.
It was a heart attack and it was serious. Close to death the doctors immediately inserted a stent to get blood flowing. Only a stopgap measure Gray was moved to the UCLA Medical Center where doctors performed quadruple bypass surgery. The operation went well and 22 days later weak and frail he was discharged from the hospital.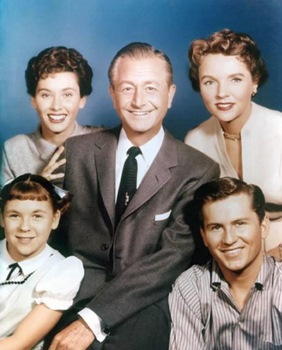 Bill in 'Father Knows Best'
Once home Billy did not get better. Down to 108 pounds he could not walk more than a few feet and was having a difficult time breathing. Three days later it was back into intensive care.
Fluid buildup around the lungs was the culprit and doctors drained almost a gallon of liquid from his chest cavity.
Now back home Billy tells me he is well on the way to recovering. Although still weak he is walking and almost able to breath properly.
When asked what he had to say about this experience the former #99 was blunt.
If it happened to me it can happen to you so don't be stupid like I was. If you have no energy see your doctor. If he says there is nothing wrong see another doctor. Your body will tell you when something's not right. All you have to do is listen.
This article was first published on 23rd March 2014
---

Cary Cotterman:

"I remember Bill ('Billy' as he was called in the old days) very well, both as an actor in such classic films as "The Day the Earth Stood Still" and in his later career on the shale. I wish him a quick and full recovery and many years of health."

[ Use Mobile Version ]

Comment on this Article | Contact Us | Go Back to Main Menu