Britannia of Billingsgate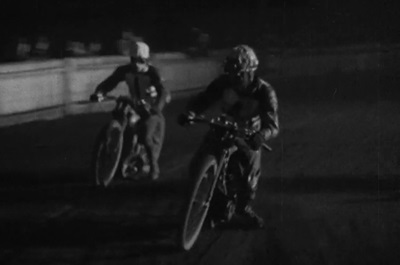 We've always had an interest in films and television dramas that include speedway themes in the narrative. One that we've been aware of, but which has eluded us until recently, is the 1933 movie "Britannia of Billingsgate".
Thanks to Steve Magro the film can now be viewed on YouTube https://www.youtube.com/watch?v=cCoJpvyb4eU
This British movie is essentially a musical about a woman who becomes an unlikely singing star, the speedway interest is a sub-plot, almost entirely unrelated from the rest of the film.
Unless you're a massive fan of (bad) musicals, you may wish to skip directly to the speedway scenes, which are primarily around the 41 and 63 minute marks.
Legendary actor John Mills plays aspiring dirt-track rider Fred Bolton. Fred is out to "show them" and make it through the novice race and into the "big race".
Ron Johnson, Colin Watson, Arthur Warwick, Gus Kuhn, Tom Farndon and Claude Rye lent their expertise to the production to give the racing sequences an authentic feel. Their real names are also used in the tannoy announcements, suggesting these gents may have been familiar to those who went to watch this on initial release.
The on track action isn't badly done at all, showcasing the rolling starts that were the norm in those pre-starting gate days.
Things take a strange turn with a burning bike, then descend into farce with a post-race "comedy" scene with a drunken man riding the wrong way around the track.
Nonetheless, it's definitely worth taking a look at these speedway scenes, or even sitting through the whole film if you have the time to spare on some rainy afternoon.
Here are some stills from the film: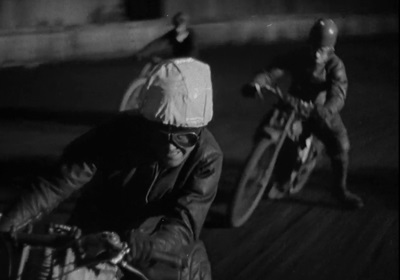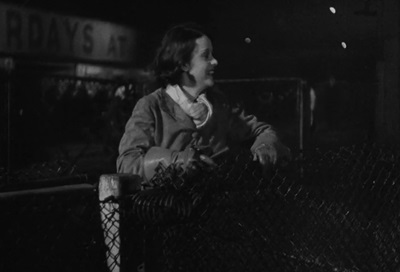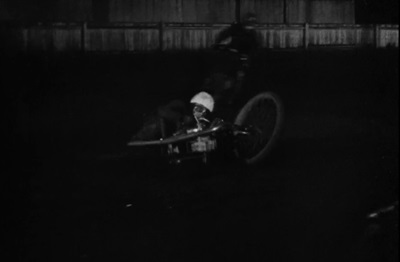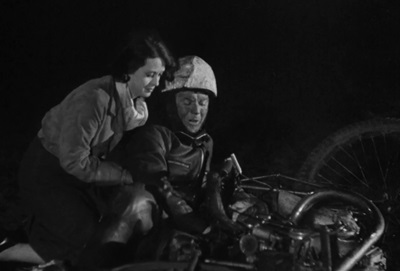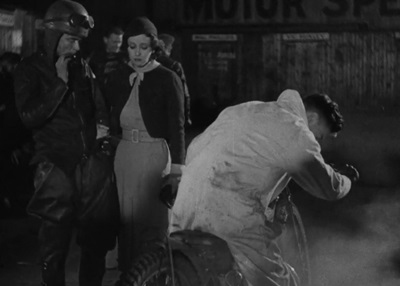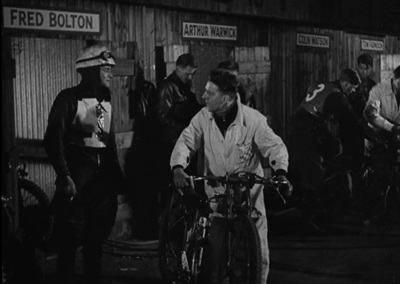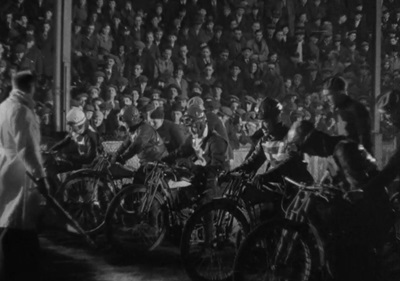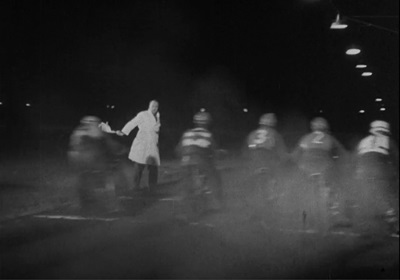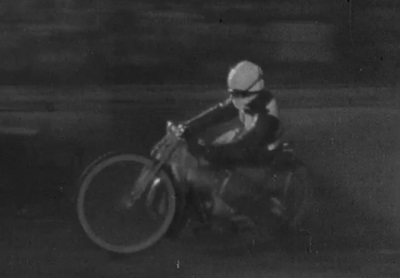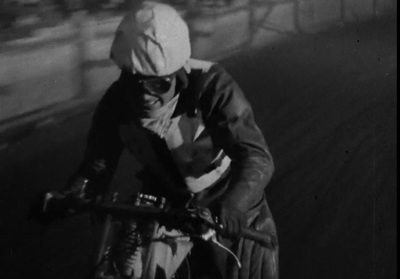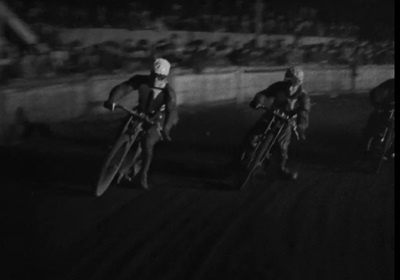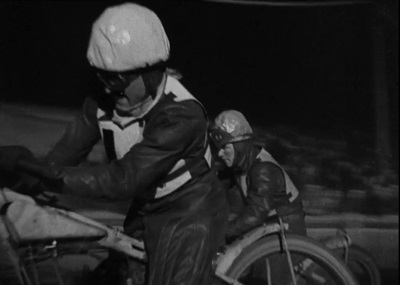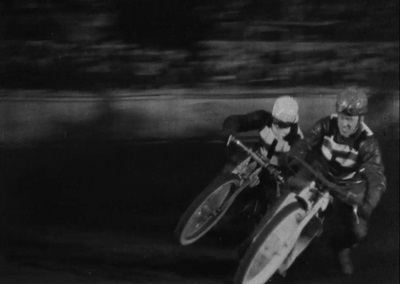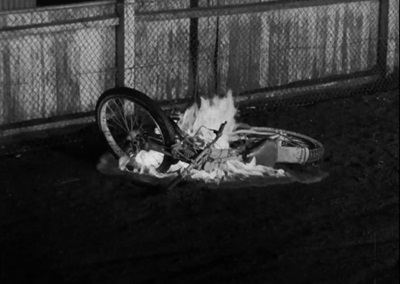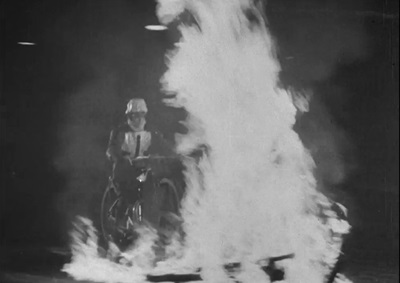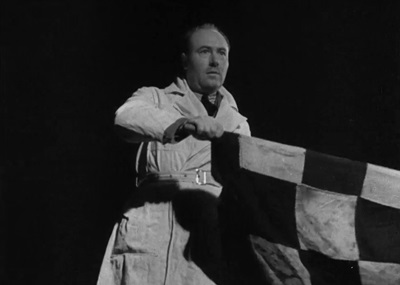 This article was first published on 3rd July 2016
[ Use Mobile Version ]
---

Steve Magro:

"You've some very good action shots to go with the film. I've always wondered which rider was Australian Ron Johnson. I can't say I know which is he."

Comment on this Article | Contact Us | Go Back to Main Menu