Classic Speedway - Issue 15
By Tony McDonald of Retro-Speedway
ISSUE 15 (Winter 2011-12) of CLASSIC SPEEDWAY, our quarterly retro speedway magazine, is out now...
RON HOW Tribute
From pauper to prince, Ron How came a long way in life and on the track. we recall the successful career of the former Wimbledon and Oxford star and eight times World Finalist.
One of the quiet men of speedway and one of the most underrated of England's major talents, Ron How has died aged 81 after a long and brave battle with prostate cancer.
From a self-confessed peasant farming family in Little Missenden, Buckinghamshire, he rose to be world class during a speedway career that lasted for 15 years, spanning the 50s and 60s.
One of the many tributes to How came from four times World Champion Barry Briggs, a rival while Ron was at Harringay and a team-mate of his with Ronnie Moore, at Wimbledon. "It's really sad," said Barry. "His record doesn't really show how good he was as a rider. He was hard, but fair, an all-round good bloke. I'm sure Ove (Fundin) feared racing Howie more than he did us, because he was an out-and-out trier. His ready laugh will be sorely missed."
ERIC HOCKADAY Exclusive interview
Eric is truly a man for firsts. And as we reveal, not just the very substantial proportion of firsts past the finish line he recorded during a 17-year career in speedway.
Eric Hockaday, who celebrated his 82nd birthday in September this year, was deeply involved, in one way or another, in some of the sport's most significant events during the turbulent years of the 60s.
Eric rode in the Provincial League's first match in 1960. With several years experience behind him, including appearances at the top level with National League Coventry, he was snapped up by eventual PL champions Rayleigh and proved a major points scorer.
Some four years later he should have ridden for new club Cradley Heath at Exeter, in the notorious fixture which launched the PL's rebellion against authority. Like many other riders, including some Dudley Wood team-mates, he was at first reluctant to ride 'black' and hesitated before throwing in his lot with the Provincials.
When another 12 months had passed, and the bitter rift between the sport's rival competitions had been healed, Eric was again in pole position when speedway history was made. For the first-ever British League fixture at Coventry's Brandon Stadium, he rode for Cradley in the very first heat.
TOMMY SWEETMAN Q&A
The former New Cross, Wolverhampton, Exeter and Hackney rider looks back. Recalling the happiest periods of his career, he says: "Seasons 1963 to 1966 inclusive. During this period I captained the Wolverhampton team to the Provincial League championship, won individual open meetings, won three World Championship rounds and gained international honours for England and Great Britain. I also promoted at Rye House, ran my own optical business, went through the transition into the British League successfully, competed in the British League Riders' Championship Final and generally enjoyed myself. I maintained an average of between 8.6 and 9.2."
ERIC LANGTON: Legend
A selfless legend who put his beloved Belle Vue team before personal glory, we profile the great Eric Langton, who came so close to becoming the first World Champion.
He said: "I retired in 1947 when I was 40. I realised that I probably wouldn't improve much more and it was best to get out while I was still at the top. I suppose my career was successful considering the amount of money I earned and the number of trophies I won. My career was immensely satisfying.
"I have always thought that determination was the principal characteristic in the make-up of the successful speedway rider and thought I possessed enough of that. But meeting Tommy Price (England's first World Champion in 1949) socially here in Perth recently made me realise how lacking I had been, and how well endowed with great determination he was. It carried him to the top."
Plus...
Ian Hoskins on his father Johnnie's BRADFORD discovery and John Hyam on the lone survivor from the first ever World Final, JACK ORMSTON.
Tributes to PAT CLARKE, NEIL STREET, JIMMY WRIGHT, DUDLEY McKEAN.
SECOND STAR - this time it's Rayleigh Rocket GEOFF MALONEY.
Speedway's brief trial at AYR in Scotland.
Your letters and the 1970 EASTBOURNE EAGLES in full colour.
And our latest quiz - can you name the riders in our 60s line-up and the identity of the two body colours?
AVAILABLE NOW FROM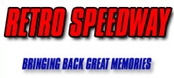 www.retro-speedway.com
[ Use Mobile Version ]
Comment on this Article | Contact Us | Go Back to Main Menu