MIDDLESBROUGH - Cleveland Park
Pictures Courtesy of Graham Burrows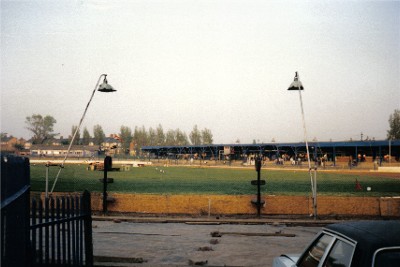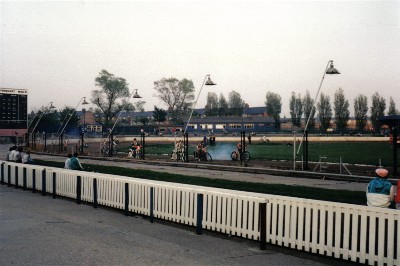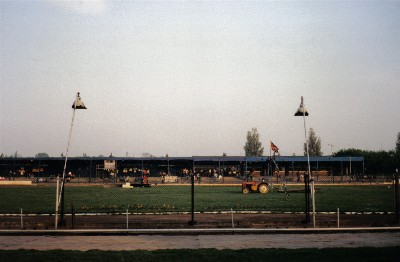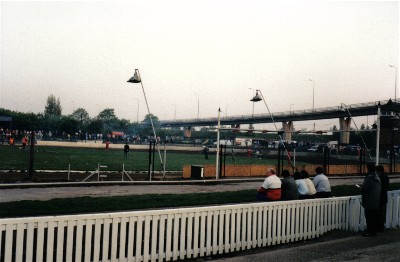 Pictures Courtesy of Steve Harland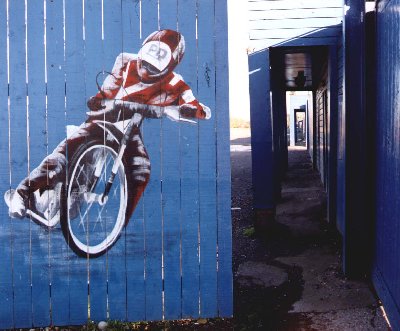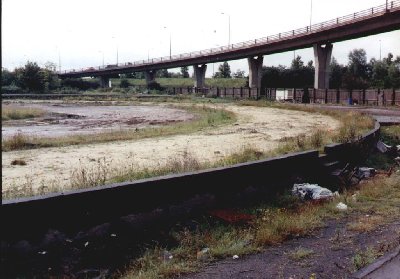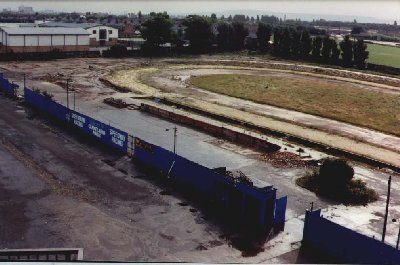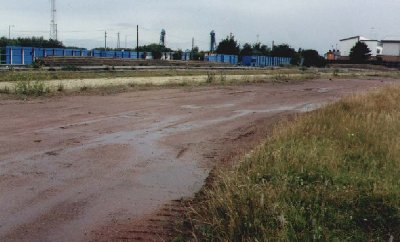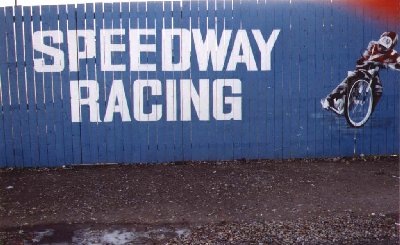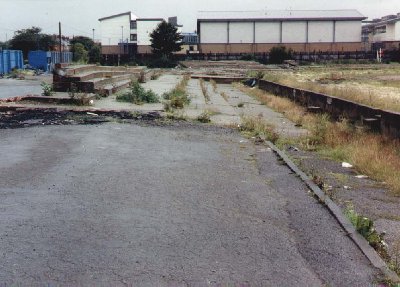 This article was first published on 26th August 2005
---

Daniel Spruce:

"An absolute shame. My dad took me and my brother in the late 70s after hearing about speedway on the local radio, after that the whole family was hooked. We went every Thursday and had many away days to Berwick, Peterborough, Mildenhall, Newcastle and many more places. My dad and brother went to see Havvy win the world title. My favourite riders were Paul Price and Mike Spink. Since Middlesbrough speedway closed I've been to the Cardif GP but I have got the speedway bug back since Redcar Bears have opened."
Mike Frank:

"Used to make the trip up north on a Thursday from Manchester to watch. Crowd were always on top form. "
Nigel McKeone:

"The Boro bears started back in 1961 and I attended the odd meeting as an 11 year old, come 62 me and my friends were hooked and we attended just about every match until it closed mid 60s, after Eric Boothroyd tried to keep it going with guest riders including Barry Briggs, Olle Nygren. Ove Fundin and Peter Craven made appearances during the Provincial years to our great delight. When it reopened as a div2 outfit we didn't feel it was the same and most of us drifted away. I kept going back for odd matches and by 1981 my perseverance was rewarded with div 2 championships which was just as well because I moved with my family to Australia in 82. Fortunately I returned long enough to see the last meeting before Cleveland Park closed forever and it met the same end as the house I had lived in over the road, knocked down. I had some of the best times of my life there and I miss it to this day."
Brian Latheron:

"I saw Ove Fundin at Cleveland Park, he did 4 exhibition laps by himself as he was not allowed to compete against another rider because of some technicality."
Malcolm Cook:

"I was in the entertainment business for forty-five years, during which I met Colin Hutchinson, the general manager of the Fiesta Club in Stockton. Colin and I became friends and he told me he commentated at Middlesborough Speedway, hence at his invitation I paid my one and only visit to the stadium. Following his managerial expertise at The Fiesta, Colin moved on become managing director at Carlisle United Football Club. His next move was to take over as MD at Wimbledon Football Club, but his main claim to fame was being offered the position as Managing Director at Chelsea FC under the chairmanship of Ken Bates. It was Colin who first introduced such great Italian players as Vialli and Gianfranco Zola to the Premier League, also Dutch ace Rudd Gullet. There is another motor cycle involvement that involved Colin Hutchinson, he was the announcer and commentator for the televised Sunday afternoon scrambling meetings that became so popular in the sixties. "
Chris Harrison:

"re Cleveland Park don't remember him commentating at Cleveland Park - in fact I don't remember anyone commentating! You had a friend who ran the Fiesta and you went to the speedway once. Am I missing something?"
John Pharaoh:

" Ah, Colin Hutchinson on the motocross commentaries: 'the undulating straight' Who else remembers that one, which came up every time?"
Brian Bailey:

"Only ever 2 announcers at Cleveland park , the legend Bernard Gent & Tony Coupland. A few centre greenery but not a commentator . Don't place the name either."
Nigel Mckeone:

"Bernard Gent was a brilliant and funny commentator, it wasn't the same atmosphere after he left, Tony did well to fill the breach and was commentating at Croft motor racing circuit the last time I was there in 2014. "

[ Use Mobile Version ]

Comment on this Article | Contact Us | Go Back to Main Menu