Colin Tucker - You Have Two Minutes
By Tracy Holmes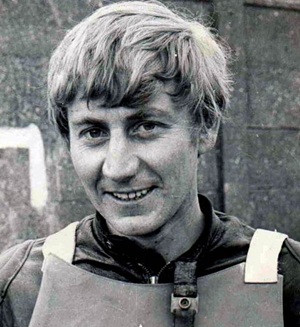 Colin Tucker
What are you up to these days?
Still working 'Flat Out' with my building and property, project management business and one day a fortnight working on my farm, continuing its development and general maintenance, also seeing anywhere between 20 to 40 people a week on 'Justice of the Peace' ministerial work plus being a marriage celebrant and Patron of the Celebrants Guild, life is always busy and interesting.
Good heavens! After all that, hows the health?
It is good, as long as I have got a smoke and a cup of coffee. Had an operation earlier in the year, public health system was just going to put me on their waiting list, then reassess in 6 months. I was in a bit of pain so went private so it would not slow me down any longer. Cost $8000!
Any family stuff you would like to share?
Never had any kids, but seem to be like a 'surrogate grandfather' to a heap of young ones. My ancestors arrived in NZ on 23 December 1814 at Oihi Bay, Bay of Islands and things are starting to get organised for the 200 year celebrations.
Do you see much speedway these days?
Not a lot, but watch the GPs on dvd when Bob Andrews drops around. Had to go back to England last year to unveil a plaque for Crewe so went to see a meeting at Stoke, it started to rain 'lightly' and they called it off, that would never happen in 'Yester-Year'. Another track I built, Ellesmere Port, are organising something for 2012, might nip over for that.
Any message for friends and fans?
Just to wish them all the best of health and life. There you go, got to the tapes with a minute to spare, got time to do some gardening!
Thanks Colin! Dont forget to have a smoke and coffee break !!!
This article was first published on 19th January 2012
---

Ian McConnell:

"Still got his autographed picture from Newtongrange Saints in 1970! I think he deserves far more than two minutes. "
Susan Yarde (nee Langford):

"Colin came to our house several times whilst at Crewe, my Dad was groundsman for the BR sportsground and was involved in the Speedway security. Good memories of those days visiting the track as an adolescent!!"

[ Use Mobile Version ]

Comment on this Article | Contact Us | Go Back to Main Menu