COSTA MESA (USA)
Pictures courtesy of Charles McKay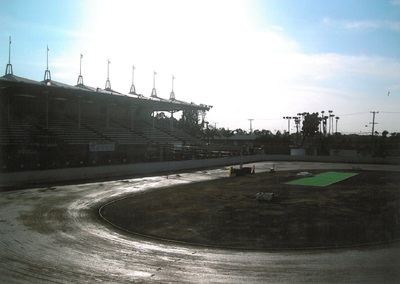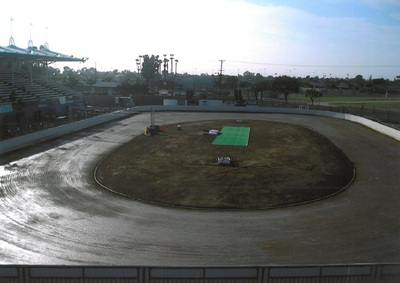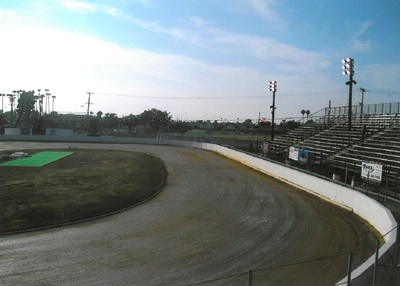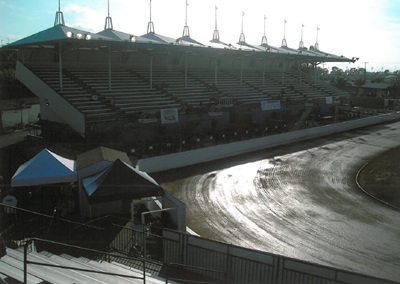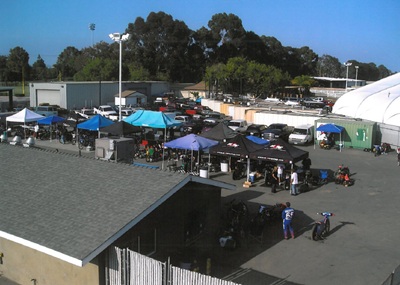 Pictures courtesy of Wayne Newton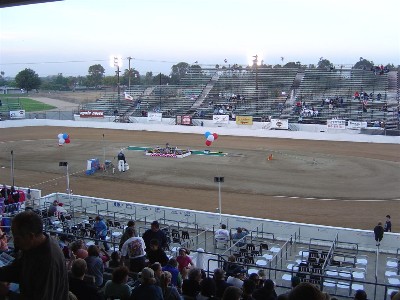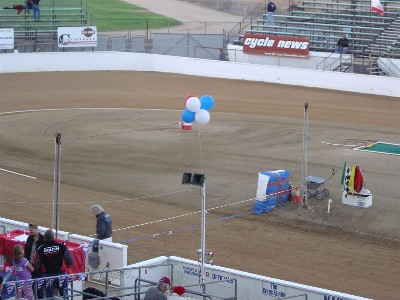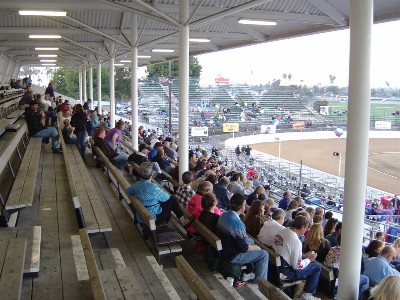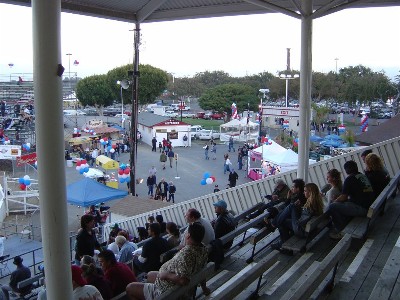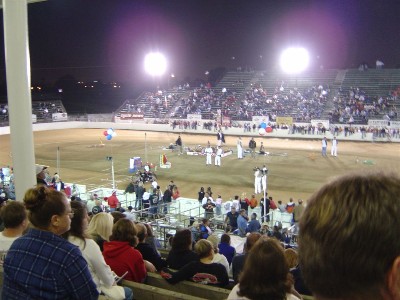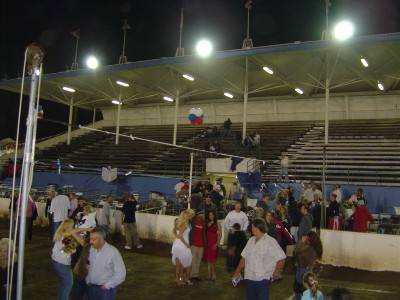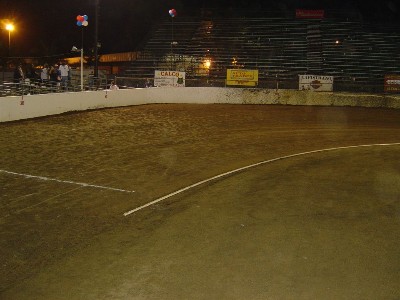 This article was first published on 16th December 2005
---

Phil Fitzgerald:

"Great shots of Costa Mesa. What a fantastic little set up. I believe it is featured in the movie 'On Any Sunday 2; - with the story on Bruce Penhall.

You know this Costa Mesa track makes me wonder why something like this can't be set up somewhere in London. I've recently moved to London from Australia and am devastated the Wimbledon Dons have been kicked out of Plough Lane.

A track like Costa Mesa, but wider for more racing lines, would provide great racing entertainment - does the rider choose the shorter slower route on the inside or go hell for leather around the outside? Either way, a track such as this would provide many passing opportunities - something speedway desperately needs to keep it a viable source of entertainment for the general public.

Which brings me to your interesting business proposition of speedway in the "Dragons Den" article. Surely with the right marketing and a track like the one I've explained above (getting rid of the all too common "over after the first bend" general public perception) speedway could attract decent (profitable) crowds. Here is an opportunity for someone. For heaven sake, London's population is massive! "
Bert Harkins:

"Nice photos of Costa Mesa, the track we called, "Shinbone Alley" owing to the close (VERY close!) racing on such a small circuit. When Harry Oxley first showed me the track when I arrived there in the '70s, I thought that he had made a mistake and took me to a Cycle Speedway track or perhaps this small area was the car park, but no,.... this really was the Speedway track and to be one of SIX riders battling it out in a Handicap race, really was exciting.

The atmosphere on race night on a warm Californian evening at Costa Mesa was fantastic. Lots of thrills and spills to keep the fans happy and fortunately, not many bad injuries owing to the lower speed on this tiny track. It just proves that in Speedway, pure speed does not always give you the best racing as, at Costa Mesa, no matter how fast you were, the other riders were never far behind.

By learning their Speedway skills on such a small circuit which called for balance, throttle control and some sharp elbows for the first corner, it shows just why the Californian riders in the UK have been such a success. Learn to ride on a small track with tight corners and it becomes easier to ride the big ones."

[ Use Mobile Version ]

Comment on this Article | Contact Us | Go Back to Main Menu