Exeter - The County Ground
Home of Exeter Falcons from 1929 until 2005
Pictured in May 2009 - courtesy of John Nethercott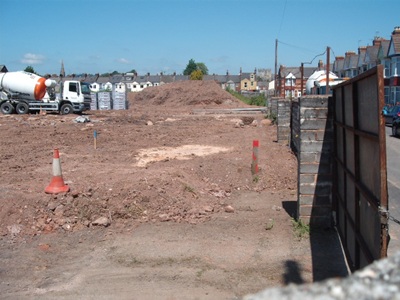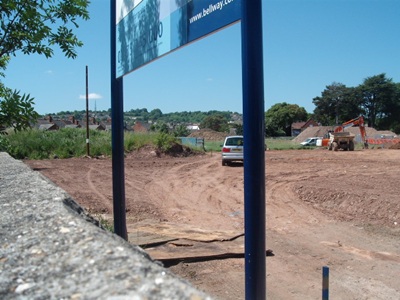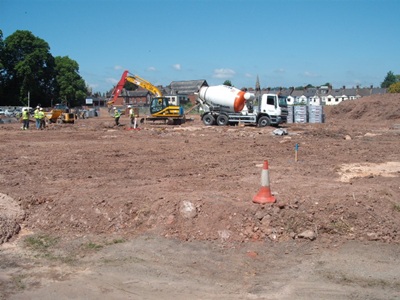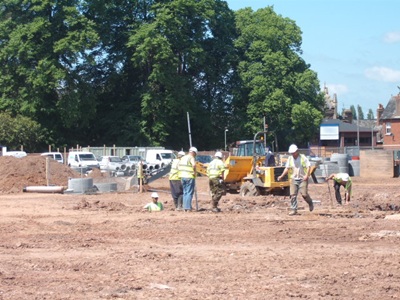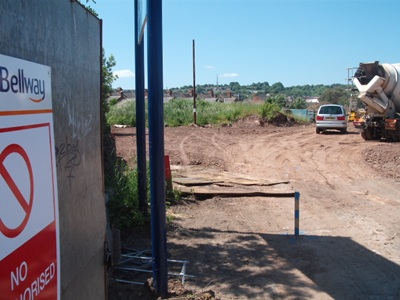 Pictured in November 2007 - courtesy of Bob Cole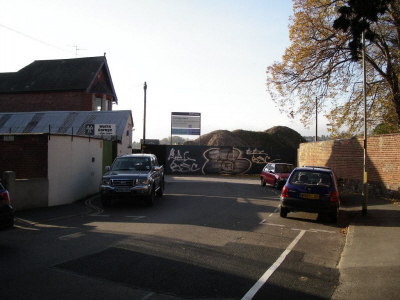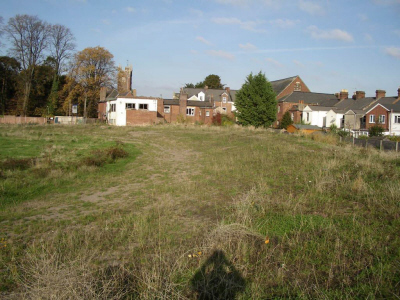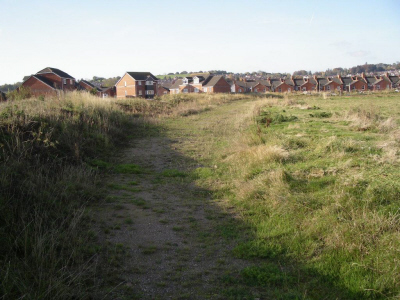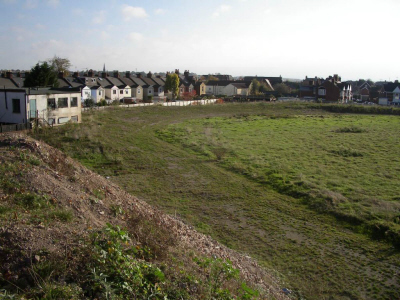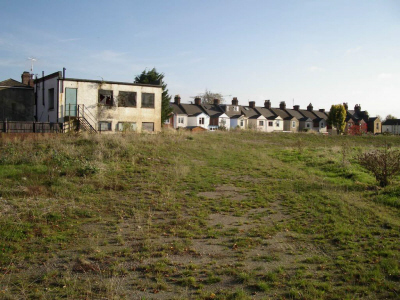 ---
Pictures courtesy of Bob Cole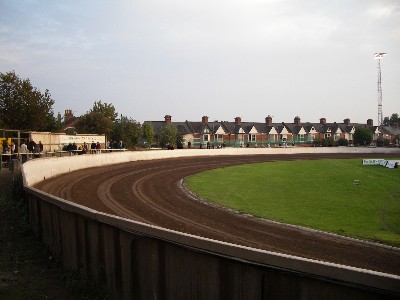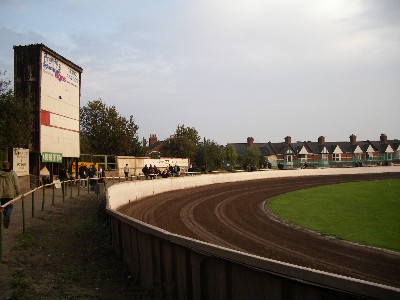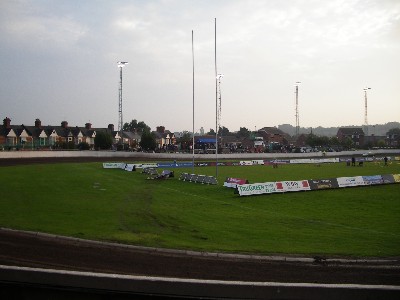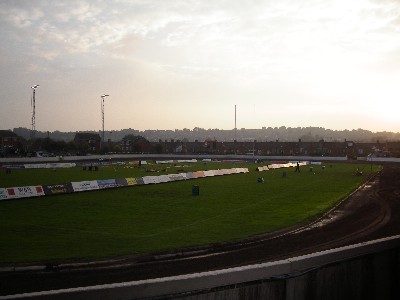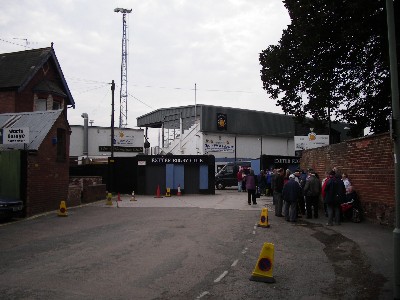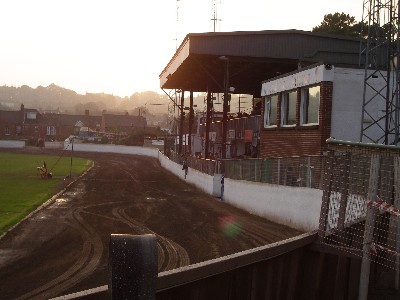 Picture courtesy of John Nethercott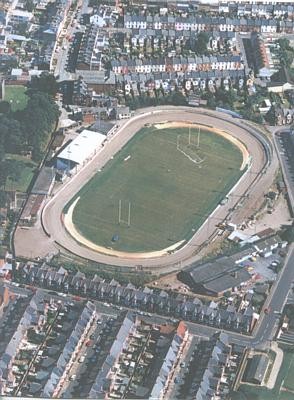 Pictures courtesy of Richard Hollingsworth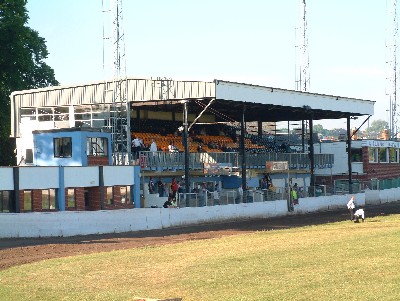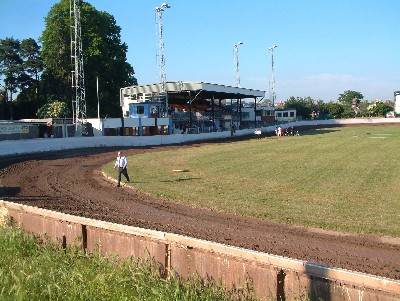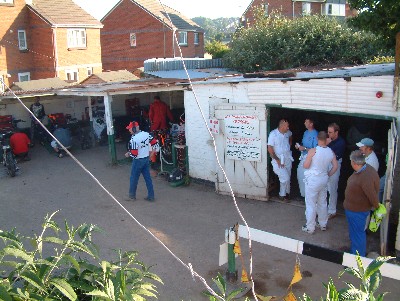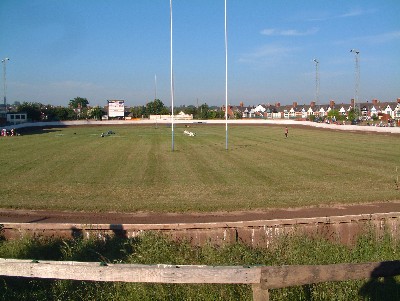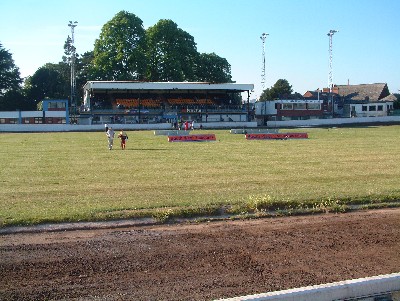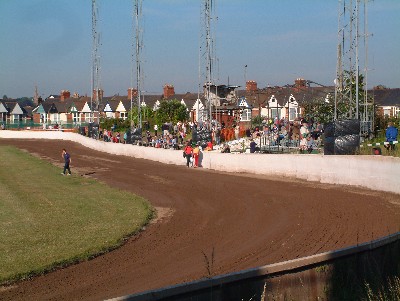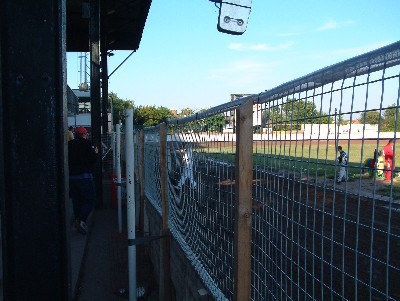 Pictures courtesy of Graham Burrows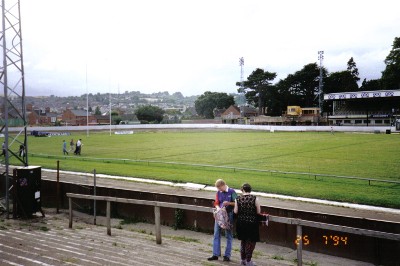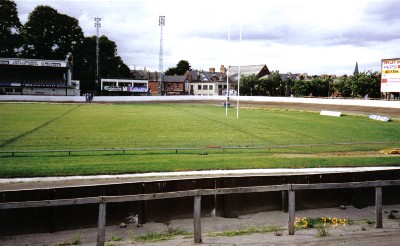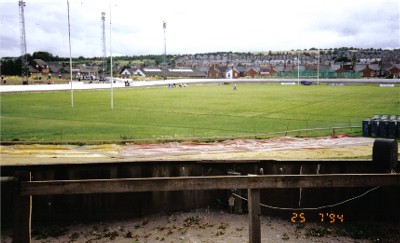 This article was first published on 26th November 2004
---

Tom Marriott:

"It's funny how your mind's eye works. I have not been to Exeter speedway since the early 70's. In my mind it was so big and wide and now in the photo's it looks so narrow. Maybe the camera makes it look smaller. Maybe it's time for another visit to England and a tour of the tracks before all my favorite tracks vanish. Most are gone, Halifax, Hyde Road, Dudley Wood. etc"
John Hill:

"Another one bites the dust! Driving past the old Cradley stadium that lay an empty waste land for ten years after its closure, it makes you wonder where our sport is going. I feel sorry for the Exeter fans, remembering the great days of Scott Autrey and Ivan Mauger it almost brings a tear to your eye wondering if the great days will ever return to speedway. Having been to Cardiff this weekend, there may be some glimmer of hope that the heydays will return. Nice to have some photos to remember Exeter and now a trip down to Plymouth looks favourite?"
Glyn Stewart:

"I once rode at Exeter during the seventies and found it to be fantastic, my home track was Stoke and Halifax. Your photos are great and you should be proud."
Robert Griffin:

"It's a crying shame to see the brilliant track of Exeter speedway look like this. The County Ground stadium produced a quantity of first class riders such as Ivan Mauger, Scott Autrey, John Titman, Vaclav Verner and his brother Jan Verner, Peter Prinsloo, Kevin Holden, Mike Farell, Steve Koppe and Chris Julian. It was a sad day when they lost the fight to keep the speedway at the County Ground, but let's hope one day they will return to speedway. If Birmingham can return to speedway and yes it did take a long time, 20 years or so, so can the Falcons."
Withams:

"I think there is nothing sadder than photos of defunct speedway stadia. When you think of the atmosphere, noise and excitement of the past, then look at the overgrown remains of track and terracing it breaks your heart. I suffered it as a Rayleigh supporter from boyhood seeing pictures of the old Weir stadium. (Does anyone have any old photos of that venue?). Still at least I now have the Rockets at Rye House which is very much alive."
Mike Western:

"Sad to see pics of an act of cultural vandalism all in the name of greed and profit."
Richard Tyrrell:

"After many visits to Exeter Speedway while on holidays in the area, with memories of warm, balmy evenings after happy sunny days, this series of pictures is just so sad! It is indicative of the way times change and I'm just glad I visited when I had the opportunity. Here, at Oxford, we are merely one step away from a similiar series of pictures. The lesson, I suppose, is to enjoy things while you can. "
Craig Gibson:

"These photo's are so sad but at same time bring back fantastic memories. I am from Essex but have always followed both Exeter City FC & Exeter Falcons as MY teams since the early seventies as we had family in the area. I have shed a nostalgic tear looking at these photo's, cant stand still, progress etc, not for me, I wish the Old County ground could have been kept forever it was a wonderful place to visit on a Monday night. Mauger, Autrey, Lomas, Holden, etc. I really could live in the past ha ha!! "

[ Use Mobile Version ]

Comment on this Article | Contact Us | Go Back to Main Menu