Whatever Happened to the Cycle Speedway Lads?
Betty Corrie recently got in touch to share some great old pictures and memories.
She recalls:
"A long time ago, probably in the 1950's, I painted a tie for Peewee Cullum, who was my hero. Miss Hart (the Belle Vue manager), told me to come to the pits the following Sunday to meet him. I ended up going every Sunday, helping with changing and cleaning the engines."
"I dated George Smith for a while, he mentored four cycle speedway lads - my future husband Frank Corrie, Ernie Armitt, Frank Howling and Ken Higgs. Frank went on to ride speedway, before he was called up to the army and lost contact with the rest of the lads. He would love to know where they are now."
Do any of these names ring a bell, are any of the cycle speedway lads still out there? Contact Betty via email - elizcorri@yahoo.co.uk - if you can help us track them down.
Here are some pictures that Betty was kind enough to send us.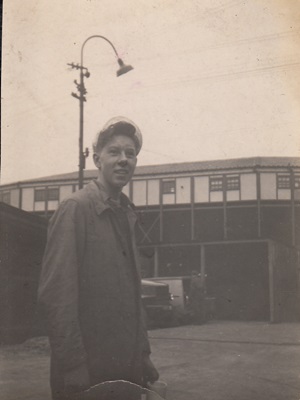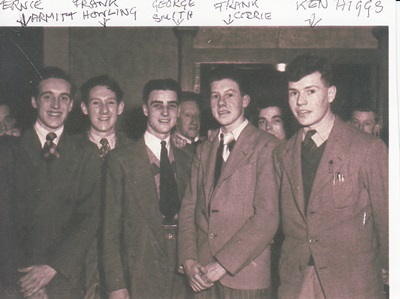 Ernie Armitt, Frank Howling, George Smith, Frank Corrie and Ken Higgs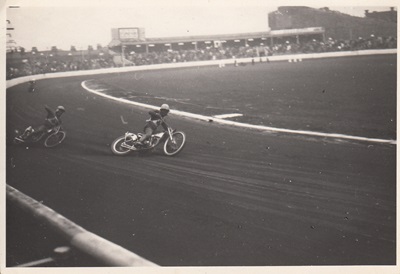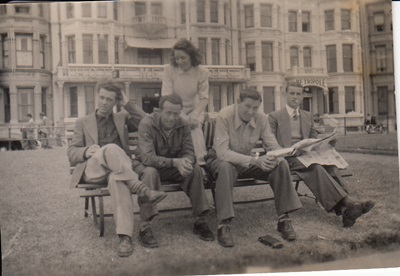 On the Isle of Man for the TT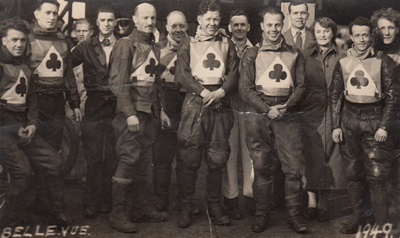 Belle Vue Aces 1949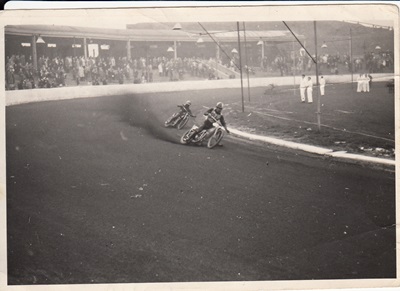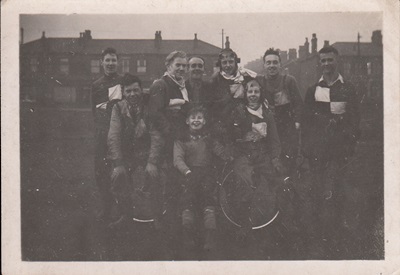 This article was first published on 25th March 2015
---

Clive Needham:

"I can't help you with tracking down the old team but the photograph from the IOM TT brought back a few memories. It's taken on the Queens Premenade in Douglas were I grew up. All the hotels in the background are now apartments. "
Ken Higgs:

"Many thanks for restoring such wonderful memories and do say hello to Frank for me please. It's so great to see these pictures again also. I worked at Belle Vue Speedway for Miss Hart before going into the army for National Service then moved here to Canada in 1957. Hopefully I can copy a couple of the pictures and tresure them. Many thanks once again."

[ Use Mobile Version ]

Comment on this Article | Contact Us | Go Back to Main Menu