Track Pix
Darren Ashman sent us a few track pictures he took on speedway tours in the past.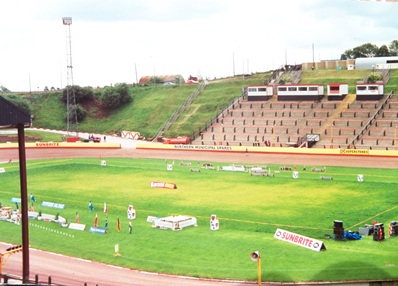 Bradford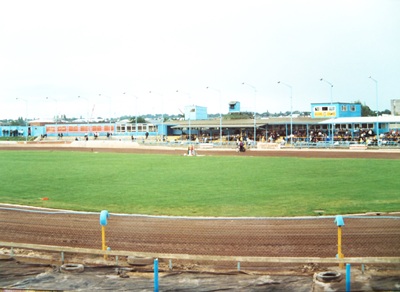 Reading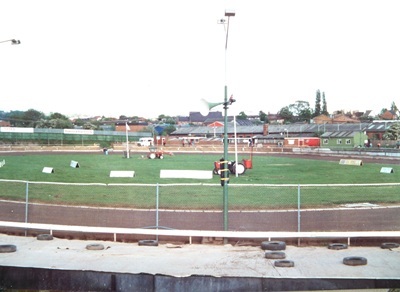 Cradley Heath
This article was first published on 30th July 2011
---

Mike Willis:

"The Cradley Heath photo is taken from the start of Turn 3 (or the pits bend as we used to know it). The pits are just out of shot on the right of the picture. In the days I used to attend Dudley Wood regularly, the roof over the pits was made out of the nosecones of scrapped Vulcan bombers, 4 or 5 of them placed side by side raised up on brick walls. Dudley Wood was that sort of place-happy memories!. Nigel Pearson, part of the current Dudley Heathens management setup, was stadium announcer at the old stadium for several years and has said that when it closed it ripped the heart out of the local community-and he's right."
Steve Baker:

"The Cradley photo is not taken from turn 3 as Mike Willis states, it is actually taken from the middle of turn 1 and 2. The pits are situated in the centre of the picture on turns 3 and 4, and the green building to the right is the changing rooms. To the left of the ambulance you can see the green fence behind which is the infamous Scotsmans Hill from which vantage point you could stand outside the stadium and watch the racing for free!"
Martin Teraud:

"Surely that pic was taken on the first bend in front of (or from) the bar?"
Paul Tromans:

" The photograph was taken from the 1st Bend, and shows from the left, the green Fence and advertising boards of Scotsmans Hill, behind the Ambulance were the Vulcan Bomber Cones, to the right of that was the Medical Treatment room, The Green building net to the reddish colour was indeed the changing rooms, coming forwards from the area between the Bomber Cones and Medical room was a slope down to the Pits gate, How do I know all this? Because I was a regular on Scotsmans Hill."

[ Use Mobile Version ]

Comment on this Article | Contact Us | Go Back to Main Menu