CRADLEY HEATH - Dudley Wood
Home of Cradley Heath Speedway from 1947 to 1995
Pictures Courtesy of Dave Pearson
1977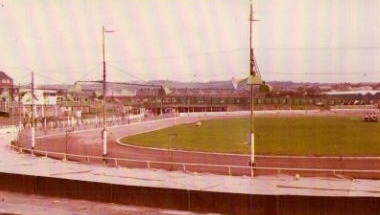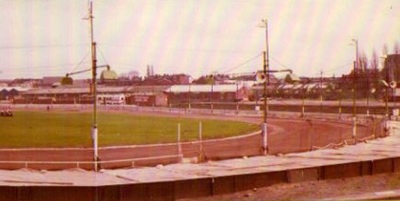 2001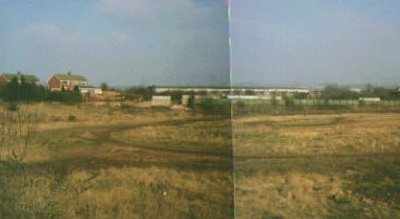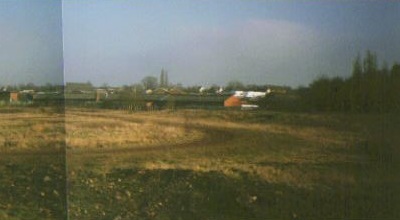 Picture Courtesy of Darren Ashman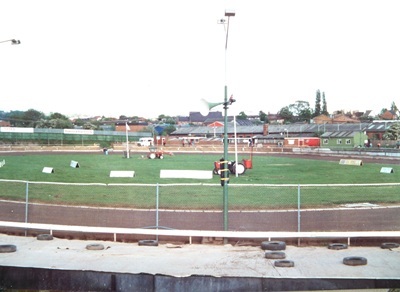 Pictures Courtesy of Chris Wallett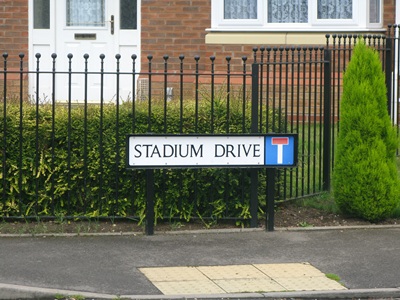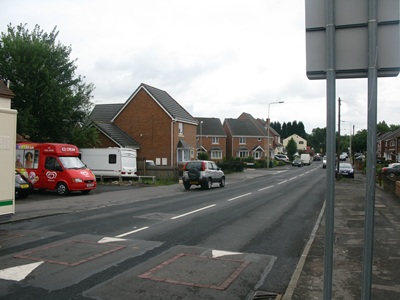 Pictures by Phil Johnson
Pictures Courtesy of Cradley Heath Website (Steve Johnson)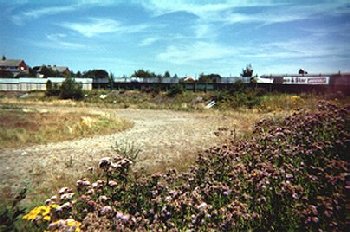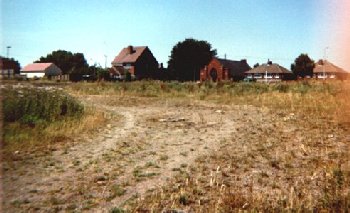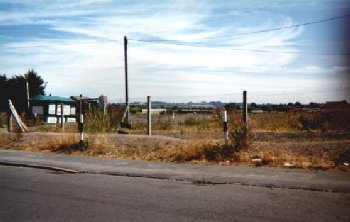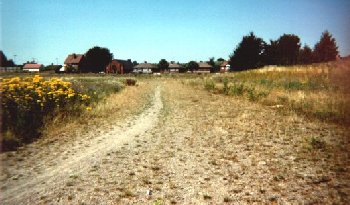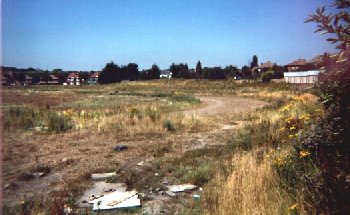 This article was first published on 12th June 2004
---

Reggy:

"Such a sad sight, remember it well from many years back, can almost hear the bikes and smell the methanol just looking at the photos."
Gerald Clark:

"As an impressionable 11 year old in 1976 I used to support Cradley up until 1989 or so. Great times once Dan McCormack brought in Penhall, Gundersen etc. The 1981 World Final at Wembley was the best meeting I ever went to. So sad Cradley is gone now, these guys were my heroes and I still have fond memories of these times, but I could have swung for Penhall when he announced his retirement on the rostrum in 82 and we lost the league title after that. Arrr great days!"
Dudley Jones:

"Not feedback but great news that Cradley may be back. I only went to Dudley Wood once, but I hope very much to see them back next year."
Bill Elliot:

"One of the best racing tracks I ever saw, and I visited it many times as a Glasgow Tigers fan. We won a few times, and lost a few times more than that, but Cradley Heath was always one of the highlights of the year as you knew that in spite of the travel costs, and the fact that it basically took up a full weekend getting there and back, it was always worth it! PS Is the wee house sitting like the Leaning Tower still there there?"
Scott Daloisio:

"When I was in the UK for the 1984 USA vs England Test Matches, I got to go to a lot of different tracks. But, like most "Yanks" who visited, the main one to see was Cradley. Great place."
Martin Teraud:

"No Bill..even that leaning house has been knocked down. Or it might have fallen down by itself :)"
Bill Elliot:

"Devastated to learn from Martin Teraud that the wee leaning house next to Dudley Wood is no longer there-suppose the forces of gravity couldn't be denied for ever!"
Martin Teraud:

"It was more than likely Barratts which led to the demise of `The Leaning House of Dudley`as well as the speedway."
Bill Elliot:

"Can't think of Cradley without thinking of the wee leaning house - learning of its demise is akin to finding out that the Leaning Tower of Pisa has finally keeled over - some things just aren't right!"
Matt:

"Cradley deserves speedway, speedway deserves Cradley - they will be back!"
Lee Morris:

"This is where it all started for me. My dad first took me to see Bernie Persson and the rest of the Heathens team as a five year old. So many fantastic memories of the place and the teams that rode there. After all these years it still hurts to think that the track is no longer there. Hopefully one day another speedway venue will appear in the local area. If its half as good as Dudley Wood was it will be something special. Ommer Um!"
Ivan Blacka:

"What an insult to the Speedway Fans of Cradley. They take away one of the best tracks in Britain then they name a street after it. Come on spare us please."
Kevin Lyth:

"I rode at Cradley winter training school 1977 (amongst many other tracks) Started at Ellesmere Port, loved Belle Vue and Crewe, couldn't get to grips with Wolverhampton ! But everything clicked at Cradley, it just suited me, I loved everything about the whole place, even the fence was soft (not like the boards) I had some great races with Sean Willmott (Hagon sponsered) and I was on my old two valve Jawa. Great memories of a great and sadly missed track. Where does life go ???? Still loving Speedway though and I got married this year and my wife had never heard of Speedway ? She's now one of it's biggest fans and we travel all over, wish I could have taken her to Cradley Heath ! "
Paul Tromans:

" I will never forgive the Pughs for selling up, it was a way of life for many Cradley folk, Stadium was nowt to shout home about, but the Track and the Fans, were and are something else, always remember Big Sammy Messr shouting out when Eric Gundersson was introduced "Come on Me baby" first time I ever heard the expression. Going back to my earliest recollections of Cradley, Ivor Brown, Alan Totney, John Hart, Harry Bastable, and some Challenge matches; Browns Bombers V Warrens Wolves, through Triggy, Bernie, Johnny Bright up to the end of the line, too many heroes to mention here, Yes you took away our Stadium, but you will Never take away the memories."
Trevor Grove:

"How can you use the name Dudley when referring to Cradley Heath speedway? Dudley council have decimated sport in the region for decades and should not be associated with any sporting event! Except perhaps the demolition Derby. Remember it was they who gave permission to build houses on the Dudley Wood site "
Jim Salt:

"Much as I dislike defending Dudley Council, as you say they have done nothing for Sport in the Borough, but they did not give planning permission for Barretts to build on Dudley Wood. They turned it down more than once, but Barretts took it to appeal, where despite all the available evidence, they prevailed."
Peter George:

"I am 65 and I can remember the old track as if it was yesterday. I live in Australia, I moved here in 1965. I loved to see the team come out led by Ivor."
Paul Roberts:

"I was mascot there between 1970 and 1975 and remember Bernie taking me round the track and leading the riders out on many occasions. Fond memories, never forgotten. Thank you Cradley for many happy years."
Alan Roberts:

"I spent many seasons enjoying speedway at Dudley Wood from 1969 onwards and I still support the team wherever they ride. I try to get to as many away matches as possible. Sad ending for the old stadium but no one can turn the clock back, so look to the future cos there more to come from the Heathens."
Alan Brown:

"I started taking my eldest daughter when she was in her buggy 1977 onwards. The staff at the gate would let us through. the crowds seemed enormous and one meeting a fan fell over the buggy at the gate and broke it, my daughter stayed at home after that and i came alone for a time. My wife and I were at Wembley to see Bruce and Erik ride, it was magic. Now our track has been replaced with houses and my daughter lives in one of them. Every time I visit I remember the gates and the good times. At the moment Wolverhampton is the next best place but still hope Dudley council can find us a home. Ommer um.."
Donald Cooper:

"My earliest memory of Dudley Wood was going into the pits at the end of a meeting where I caught the goggles that Chris Julians ( I think...weird Cornish accent to me as a child! ) had thrown into the air at a crowd of awed children. They looked like the ones tank drivers had in WW11 films!. In the early 70's my wife worked in an electrical shop on Cradley Heath high street and was amazed to see Dave Perks come in with Bernie Persson to help buy the Swede an electric shaver. Such was our devotion to the Heathens we named our eldest son Steven after Steve Bastable in 1977. My favourite rider later was Pekka Hautamaki (?) who gave everything he had for the cause...the only rider who caused me to pull my kids away from the fence !"

[ Use Mobile Version ]

Comment on this Article | Contact Us | Go Back to Main Menu