Song: Five Aces
By McClelland and Fitzgerald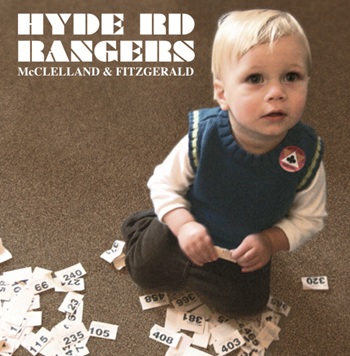 We're always delighted to bring you something slightly different from the norm and in recent weeks have brought you a floral display and then poetry. This week we break new ground with the first speedway related song we've ever featured.
"Five Aces" was inspired by the photographs of the legendary Hyde Road stadium that Kathy Hitchen provided to Speedway Plus some years ago. These evoked strong memories for singer/songwriters McClelland and Fitzgerald and they were inspired to produce this haunting piece.
"Five Aces" is a tribute to Belle Vue and the Speedway fan in general. Hope, despair, loyalty - it's all there - stylistically giving a little nod to Mancunian singer/songwriter Morrissey.
Plug your headphones into your pc and be taken back to the romance of speedway's sacred lost ground.
This is taken from McClelland and Fitzgerald's upcoming 6 track E.P. "Hyde Rd Rangers".
Click on the play button further down the page to hear the song.
Here are the words if you want to sing along.
Five Aces
Five Aces is all we need
A four leaf clover would be enough
Me, Belle Vue & You
Five Aces is all we need
I remember driving home so cold
Windows fogged blind & the lies that you told
Couldn't believe you spoke them
Couldn't believe I believed them
I will be back next week
& I will return next year
I'll see you down by the fence
& one day yes one day we will smile
Five Aces is all we need
A four leaf clover would be enough
Me, Belle Vue & You
Five Aces is all we need
This article was first published on 16th September 2010
[ Use Mobile Version ]
Comment on this Article | Contact Us | Go Back to Main Menu