IPSWICH - Foxhall Heath
Home of the Ipswich Witches since 1950
Pictures courtesy of Ian Presslie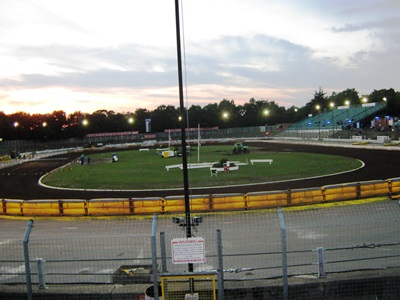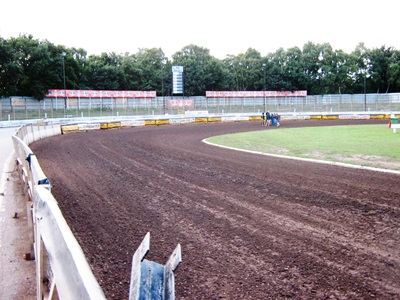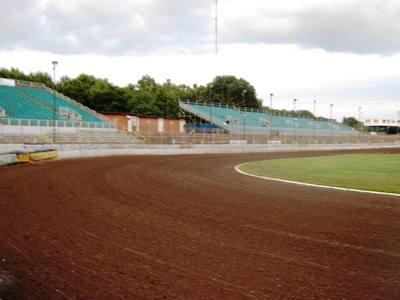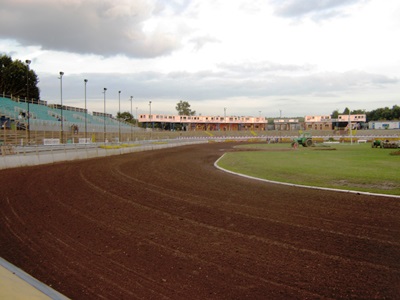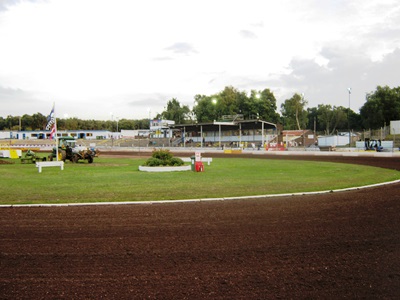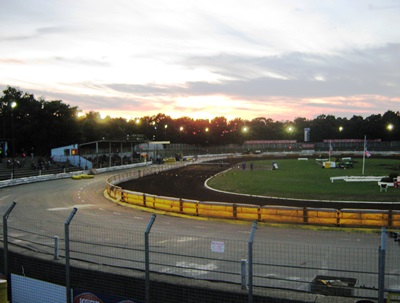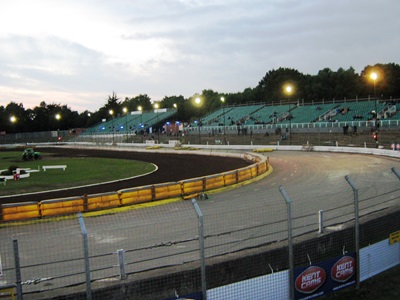 Pictures courtesy of Graham Burrows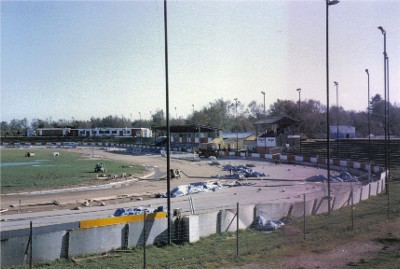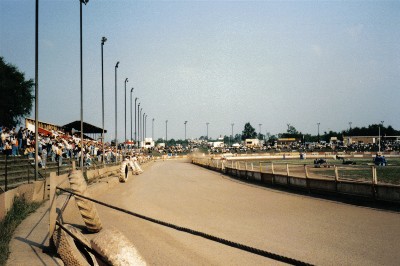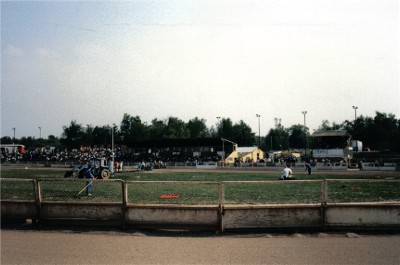 This article was first published on 4th November 2005
---

John Hyam:

"The stadium upgrades, which are of course beneficial to the stadium controllers/landlords Spedeworth who target the allocation of more major small oval car championships - epecially the Brisca F1 world championship final. They already host a major annual two day championship each year which includes the National Hot World Championship. Maybe, Spedeworth's good work could also benefit speedway with the allocation of some of the sport's major title events to Foxhall Heath? It certainly looks an impressive stadium based on Ian Presslie's excellent photographic work to highlight improvements and upgrading made there over the past 18 months or so."
Philip Dalling:

"I visited the track last spring researching my Classic Speedway Venues Past and Present book and was pleasantly surprised by the amount of development/refurbishment taking place. One of the new open grandstands was already in place going in to the third bend and (as the attached picture shows) the extensive terracing on the first and second bends was undergoing refurbishment.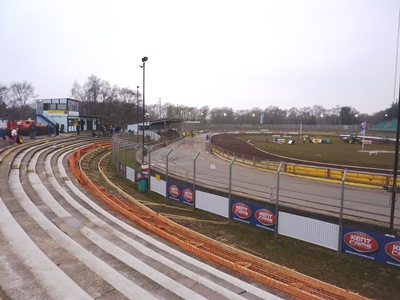 A considerable amount of work was also taking place at Foxhall Heath to provide improved sponsor/catering facilities.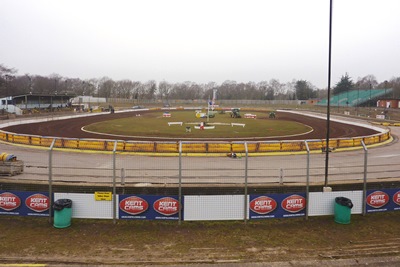 Also attached is an overall pic of Foxhall.
Stock car crowds seem extremely healthy across the country. Last time I was in Brighton the local paper reported a Bank Holiday attendance of 5,500 at Arlington. I was recently in Buxton where the weekly newspaper (which also gives speedway excellent coverage) had a photograph of the original raceway showing a stadium packed all the way around for a composite stock cars/bangers meeting.
I would guess the stock cars attract around ten times as many spectators as the adjacent speedway."
John Hyam:

"Spedeworth International, the landlords at Foxhall Heath, are undertaking this redevelopment work to enhance their claims to staging the major contact world championship for the Formula One stock cars. Spedworth have for many years also staged a two day event - usually the end of June or first weekend of July - which embraces several non-contact car championships, the main one being that for the very expensive National Hot Rods. But I am sure that if speedway was to ask them to make a place for a major event they would accommodate our sport into their operations."

[ Use Mobile Version ]

Comment on this Article | Contact Us | Go Back to Main Menu