---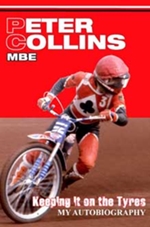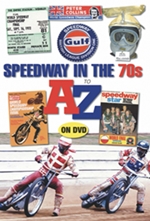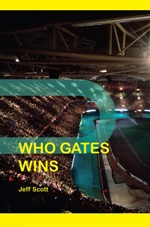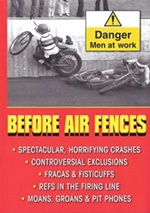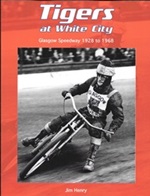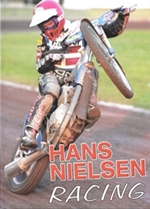 The Golden Hammer - 1993
By Tracy Holmes and Steve Baker
July 21. 1993.
Steve Johnson says Peter Karlsson was both a "surprise" & "deserved" winner. Let's read his report for Speedway Star.
"Peter Karlsson kept the Golden Hammer in the family for Wolves as he became the surprise winner of this prestigious trophy. The talented Swede took advantage of his rivals' problems to win the meeting in some style. Karlsson put himself in pole position with three victories and although he lost out to the impressive Jason Crump in his fourth outing, he needed just two points from his last ride to lift the trophy. He had to battle to get past Andy Grahame to get those points but that was just what he did and he finished a deserved winner. Pre-meeting favourite Sam Ermolenko, winner for the past two years, saw his chances of a hat-trick disappear in Heat 12 when his chain snapped as he was leading. He finished third after beating Jason Lyons in the run-off. Joe Screen, another tip for the trophy, won his first ride but was excluded from Heat 5 after he was judged to have caused Cradley youngster Scott Smith to fall heavily. Smith, as brave as ever, came out for the re-run but was clearly struggling and he later went to hospital for X-rays."
A dropped chain may very well have cost 'Sudden Sam' the Triple-Crown. Well, it was good thing it never happened at the World Final five weeks later! Oh hang on!!! haha
Heat 1. Sam Ermolenko, Scott Smith, Hancock, Louis.
Heat 2. Screen, Ravn, Crump, Correy.
Heat 3. Karlsson, Tatum, Charles Ermolenko, Pratt.
Heat 4. Lyons, Andy Grahame, Andersen, Aas.
Heat 5. Tatum, Andersen, Scott Smith. Screen ex
Heat 6. Correy, Hancock, Andy Grahame, Charles Ermolenko.
Heat 7. Karlsson, Louis, Aas. Ravn fall
Heat 8. Lyons, Sam Ermolenko, Pratt. Crump fall
Heat 9. Karlsson, Correy, Lyons, Walker. Scott Smith inj ns
Heat 10. Screen, Hancock, Pratt, Aas.
Heat 11. Crump, Tatum, Louis, Andy Grahame.
Heat 12. Andersen, Ravn, Charles Ermolenko. Sam Ermolenko ef
Heat 13. Andy Grahame, Pratt, Ravn, Boyd. Scott Smith inj ns
Heat 14. Crump, Karlsson, Andersen, Walker. Hancok ex/tapes
Heat 15. Louis, Lyons, Screen, Charles Ermolenko.
Heat 16. Sam Ermolenko, Tatum, Correy, Aas.
Heat 17. Crump, Charles Ermolenko, Aas, Boyd. Scott Smith inj ns
Heat 18. Tatum, Lyons, Hancock, Ravn.
Heat 19. Correy, Andersen, Louis, Pratt.
Heat 20. Sam Ermolenko, Karlsson, Screen, Andy Grahame.
3rd place run-off. Sam Ermolenko, Lyons.
Peter Karlsson 13. Kelvin Tatum 12. Sam Ermolenko 11. Jason Lyons 11. Jason Crump 10. Ronnie Correy 9. Morten Andersen 9. Joe Screen 8. Chris Louis 7. Andy Grahame 6. Greg Hancock 6. Peter Ravn 5. Charles Ermolenko 4. Troy Pratt 4. Scott Smith 3. Rene Aas 2. Res Justin Walker 0. Res Anthony Boyd 0. Billy Hamill inj ns. Andy Smith inj ns.
This article was first published on 7th June 2022
[ Use Mobile Version ]
Comment on this Article | Contact Us | Go Back to Main Menu