---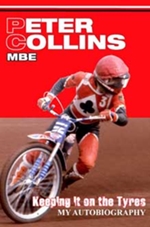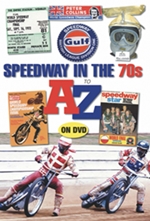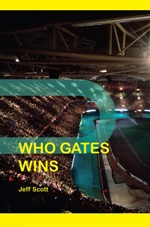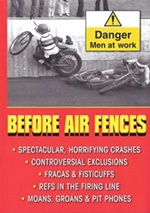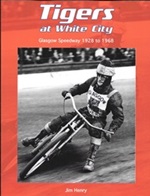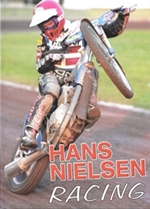 The Golden Hammer - 1994
By Tracy Holmes and Steve Baker
July 20. 1994.
Let's welcome Malcolm Cinnamond aboard to give us his report for Speedway Star.
"East Anglia's golden boy, Mark Loram hammered out a warning to his World Championship rivals with an accomplished victory in Cradley's big individual meeting. The field may have been deprived of Hans Nielsen, Joe Screen, Leigh Adams and Peter Nahlin through injury, but the King's Lynn rider left no doubts that he is a class act. On a night when passing was possible only to those who had the nerve to blast around the outside, Loram and World Champion Sam Ermolenko were the outstanding riders.
Loram kicked off with a pair of second places, but a win in the race of the night, Heat 12, set him up for a Title charge. He missed out at the gate, but chased after John Jorgensen, trailing the Dane for almost four laps before swooping past on the last bend. Another win set up what looked to be a decider with Ermolenko in Heat 17, the Wolves skipper had shown he was no slouch himself as he hit back from a Heat 1 defeat by Martin Dugard to record three straight wins.
At the start, Ermolenko hesitated and then clashed with brother Charles, falling at the first bend and missing the re-run after aggravating an elbow injury. Loram won the re-run and only a Heat 20 win from Cradley skipper Greg Hancock would have stopped him, but Hancock missed the gate and trailed in for only a single point giving him third place overall. [ No 3rd place run-off as Sam Ermolenko was injured and unable to ride ] England skipper Gary Havelock finished second after steadily accumulating points without ever really threatening to win the meeting."
Footnote; "Oh aye, been to the chiropodist have we ?" Hans Nielsen, Leigh Adams and Peter Nahlin were not programmed so do not appear in the scorechart.
Heat 1. Dugard, Sam Ermolenko, Manchester, Brian Andersen.
Heat 2. Hamill, Peter Karlsson, Charles Ermolenko, Jorgensen.
Heat 3. Havelock, Loram, Scott Smith, Olsen.
Heat 4. Lyons, Hancock, Barker, Forsgren.
Heat 5. Sam Ermolenko, Scott Smith, Barker, Peter Karlsson.
Heat 6. Hancock, Loram, Brian Andersen, Hamill.
Heat 7. Jorgensen, Lyons, Havelock, Manchester.
Heat 8. Charles Ermolenko, Olsen, Dugard, Forsgren.
Heat 9. Sam Ermolenko, Havelock, Hamill, Forsgren.
Heat 10. Lyons, Olsen, Peter Karlsson, Brian Andersen.
Heat 11. Hancock, Charles Ermolenko, Scott Smith, Manchester.
Heat 12. Loram, Jorgensen, Barker, Dugard.
Heat 13. Sam Ermolenko, Hancock, Jorgensen, Olsen.
Heat 14. Havelock, Barker, Charles Ermolenko, Olsen.
Heat 15. Loram, Peter Karlsson, Manchester. Forsgren fall
Heat 16. Hamill, Dugard, Scott Smith, Lyons.
Heat 17. Loram, Charles Ermolenko, Lyons, Walker. Sam Ermolenko inj ns
Heat 18. Jorgensen, Scott Smith, Brian Andersen, Forsgren.
Heat 19. Hamill, Manchester, Olsen. Barker ef
Heat 20. Havelock, Peter Karlsson, Hancock, Dugard.
3rd place run-off awarded. Hancock. Sam Ermolenko inj ns
Mark Loram 13. Gary Havelock 12. Greg Hancock 11. Sam Ermolenko 11. Billy Hamill 10. John Jorgensen 9. Jason Lyons 9. Charles Ermolenko 9. Peter Karlsson 7. Scott Smith 7. Peter Karlsson 7. Martin Dugard 6. Jacob Olsen 5. Dean Barker 5. Chris Manchester 4. Brian Andersen 2. Jonathan Forsgren 0. Res Justin Walker 0. Joe Screen inj ns. Simon Cross ns.
This article was first published on 4th September 2022
[ Use Mobile Version ]
Comment on this Article | Contact Us | Go Back to Main Menu