Howard Cole - You Have Two Minutes
By Tracy Holmes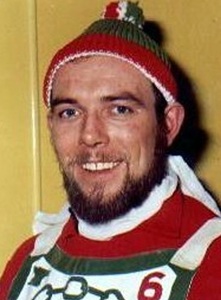 Howard Cole
Tracy Holmes puts Howard Cole 'On Two Minutes';
What are you up to these days?
Have been retired for nine years now - and still nowhere near enough time to fit everything that I want to do! Spend my time working around the house and garden, playing bridge a couple of times a week and the same with golf, although the golf has deteriorated since I had my cataract done.
How's the health?
Had some fun and games with the health since the turn of the century, beginning with a triple bypass followed by a single bypass four weeks later. It took five stents and eighteen months to fix that problem and has been reasonable ever since. This year's annual stress test showed I was twenty percent fitter than this time last year so am travelling reasonably these days although the odd problem seems to come along just to keep me on my toes! Think it has something to do with age unfortunately, all I do is laugh and get on with it.
Any family stuff you would like to share?
Married forty years this year. Two daughters, the older one, Victoria, is coming home from South Africa having worked over there for the last four years. The younger, Myung still lives at home with us.
Do you see much speedway these days?
Haven't been to a speedway for the best part of ten years or so, nothing happening in Sydney these days. When I go to the UK each year I don't seem to find time to go, there's too much else to do and too many people to catch up with.
Any message for friends and fans?
I still remember my season ('66/'67) in Christchurch with affection, I had a brilliant time whilst there. I would like to wish everyone there, fans and friends alike, all the best for the coming festivities and hope that 2012 is a wonderful year for all.
This article was first published on 22nd December 2011
---

Ivan Blacka:

"Howard, How could you go to the UK and not watch Speedway? That's the place to catch up with old friends at the tracks. Nothing like British Speedway.. "

[ Use Mobile Version ]

Comment on this Article | Contact Us | Go Back to Main Menu