Let's Go Interactive
By Tracy Holmes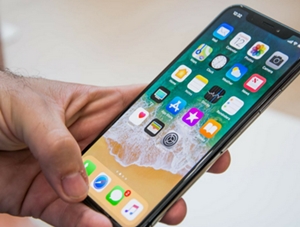 Apparently young people don't go to speedway because they always have to be pressing buttons or touching screens on social media.
Imagine this at the GPs. The 20 heats have been run and the 8 semi finalists are paraded around the track, as the crowd chooses their gate positions. All done by texting or touching their screens or whatever's easier - I'm not up with the play on these things - but can you visualize the concept? The crowd become interactive with the riders and have a say in the staging of the meeting, even a say in the outcome of the event.
Then the same for the Final. The crowd choose who goes from what gate. The riders, on the back of vehicles start their parade and the crowd has until they finish one lap to vote. The riders wave and applaud their fans encouraging them to give them their support. Then the results are posted on the tv screens leaving the riders to celebrate or curse, then get on with the job at hand.
This could also be done at domestic level, say the crowd choosing gate positions for the last four heats. Or semi finals and Finals.
I watch sports on the news and I see that football, rugby, cricket, netball, basketball, American football... all have big crowds who are right up close to the action. For obvious reasons, speedway cannot have that. But by introducing spectator involvement at social media level, it acts as a bridge to get as close as possible and a whole new dimension is added.
What do you think?
This article was first published on 23rd June 2018
[ Use Mobile Version ]
---

Mike Wilson:

"This idea has some merit. It would most certainly make the crowd feel involved but could also turn the meeting into a sort of Pantomime with the heroes and villains paraded in front of everyone. Would it also be fair for the top points scorer to find all of a sudden their hard nights work is rewarded with the worst gate? Also you could guarantee which ever country is staging the meeting the odds would be stacked for their riders should they make the semis/finals. Great thinking outside the box though Tracy, keep it up. "

Comment on this Article | Contact Us | Go Back to Main Menu