BELLE VUE - Kirkmanshulme Lane
Home of the Belle Vue Aces since 1988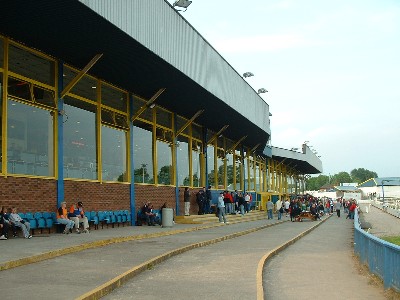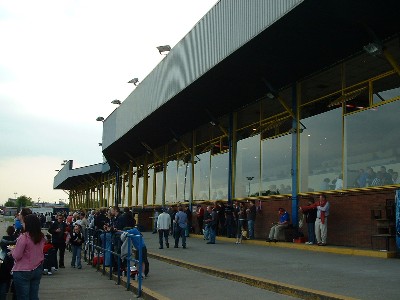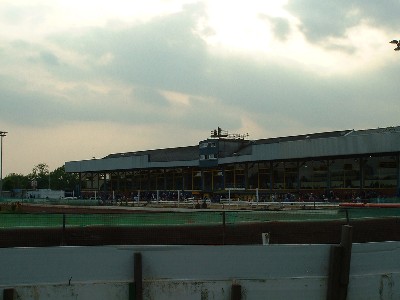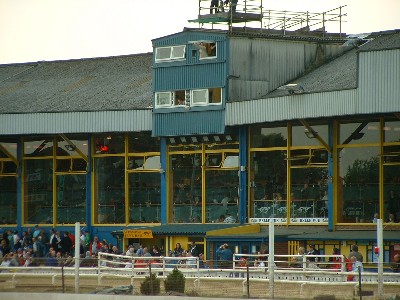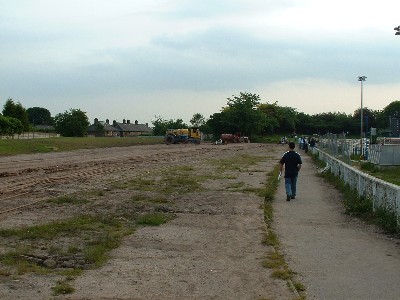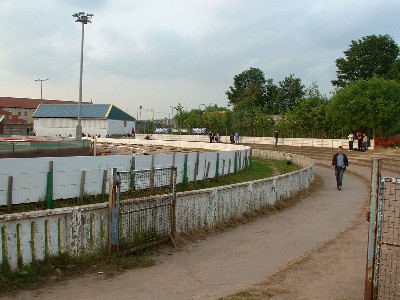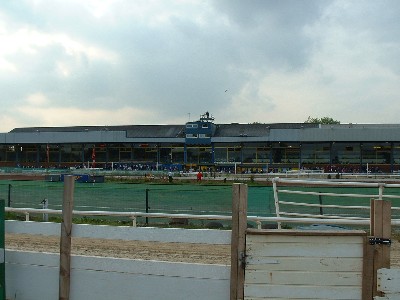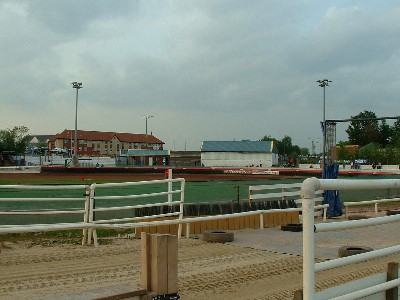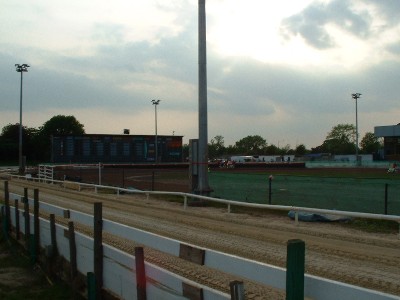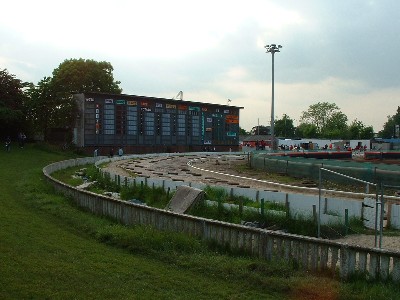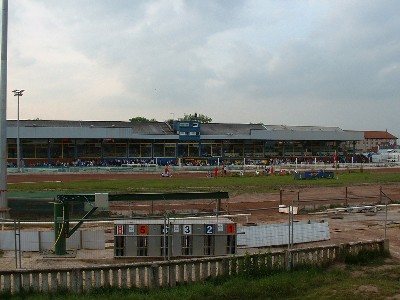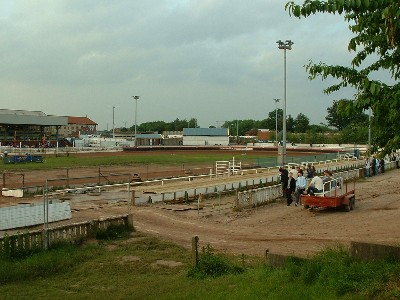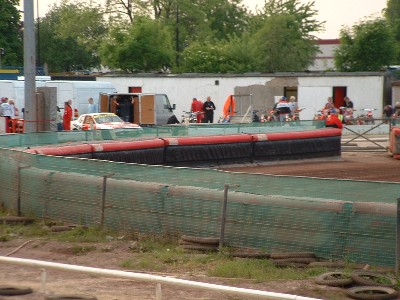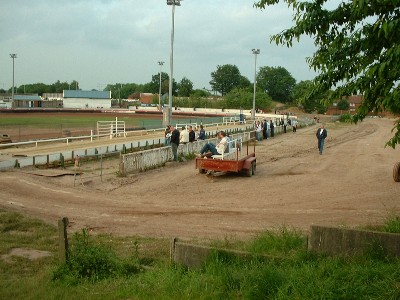 This article was first published on 21st August 2006
---

Nigel Moores:

"Great to see Kirky Lane again.

I was brought up in the late 50's and 60's watching Dick Fisher, Bob Duckworth, Jim Yacoby and the great Peter Craven.

I was doing my paper round one morning at the age of fourteen - only to be knocked sideways when I read that Peter had died after his crash at Edinburgh.

I am now a Rye House Rockets fan - and I love this sport. There is no better sporting entertainment around. A few beers, fish and chips and the smell of those bikes - it's enough to make you feel happy.

Look forward to the Aces visiting Hoddesdon in two weeks for a challenge match. We have a very strong side this year and I reckon the Rockets will win either the Trophy or the Premier league.

All the best to all Speedway fans

PS - This is a great website. Well done "
Chris Young:

"Looking at those pictures is quite sad when you compare it to Hyde Road."
Paul Codling:

" It's sad really when you look back to the days of Hyde Rd, but hey let's not look back but forward instead. Hopefully the new ownership will go ahead, the crowds will flock back, which will bring in much needed revenue to improve the facilities. I can feel the good old days coming back again. COME ON YOU ACESSSSSSSS"
Chris Young:

"Horrible, Horrible stadium and the sooner we are out of there and into our, hopefully, brand new purpose built stadium the better."
Geoff Scales:

"Re Chris Young's comment 'Horrible....can't wait to get out' etc. Kirky Lane ain't no Hyde Road, but if you don't want it can you send it down the M62 to Hull please - we'd love it!"
Andy Buckley-Taylor:

"Can anyone remember why the Chieftan stand was demolished?"
Bill Elliot:

"I've never been to Kirky Lane but lost count of the number of times I was at Hyde Rd and I'll always think of it as "Belle Vue", especially when I think of end of season BLRC's there back in the late 60's/early 70's. What's happened to all the atmospheric tracks we had back then such as Hyde Rd, Wembley, and the rest, compared to the sparsely filled, antiseptic type stadia we see now?"
Jack Babrovskie:

"I think the reason given for the demolition of the Chieftan was 'asbestos' at the time, but who really knows?"
Terry O'Connor:

"Andy, the Chieftain was demolished before it fell down anyway. It had an asbestos roof full of holes so the Department Of Health And Safety decided it had to go. It had been closed down for years anyway, but in it's day, made for great viewing for the dog racing. I can never recollect it being open for speedway, although in the Aces first few seasons there, fans could stand on the terraces in front of it."

[ Use Mobile Version ]

Comment on this Article | Contact Us | Go Back to Main Menu