CALIFORNIA - Long Beach Veterans' Stadium
Words and Pictures courtesy of Cary Cotterman
This venue hosted the 1985 and 1988 World Team Cup finals, and was also the site of American qualifying rounds for the World Individual Championship during most of the 1980s.
I took these photos during early June, 1983, while I was a writer and photographer for "Speedway Magazine".
The 400-meter oval was banked about two feet high around its wide bends, producing very high speeds as well as excellent racing. In five of the photos, track maintenance was taking place a few days before the FIM American Final, which is why the kick boards were lying on the ground.
The photo of Kelly Moran was taken at practice a few days later, on June 8th.
At the base of the built-up speedway track was an athletics track, which was eventually converted to a special synthetic surface for runners, ending speedway at Long Beach forever.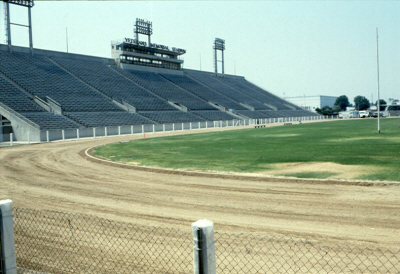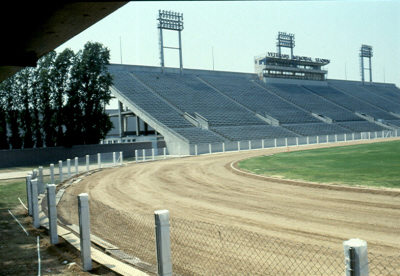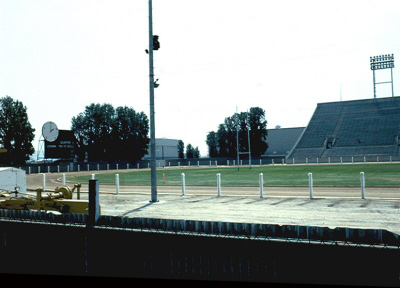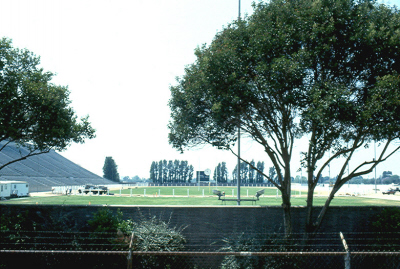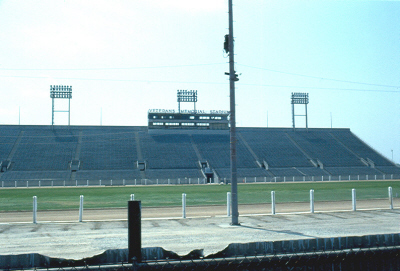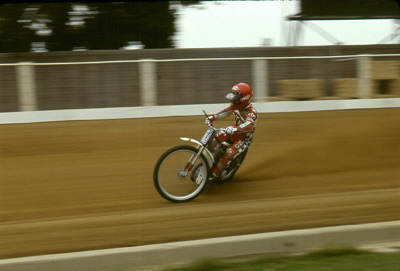 [ Use Mobile Version ]
Comment on this Article | Contact Us | Go Back to Main Menu