---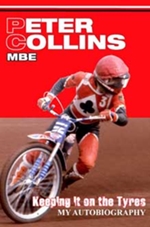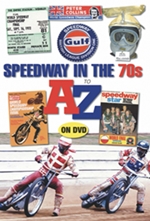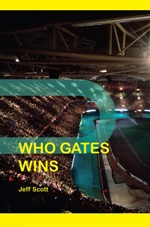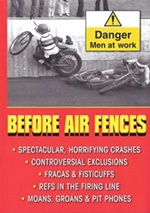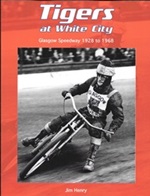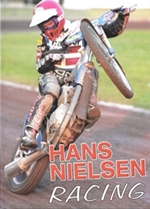 Glasgow Tigers' Loyal Squad Re-union - Chapter 2
By Bill Elliot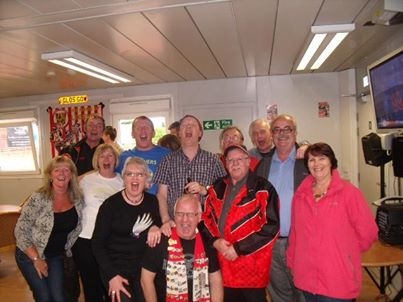 The Loyal Squad
If you're a regular reader of this excellent speedway site, you'll possibly remember about a year ago I took up far too much space telling tales about a reunion of a group of Glasgow fans who, in their heyday, were known to create a bit of noise on their travels to countless away venues over a period of, er...we'll say 40+ years.
Encouraged by that success of getting together after a long absence, the group decided to push the boat out a little further, by going on an away trip to support their favourite team of up to half a century, and got together for a trip to Berwick when the red and white stripes were in town against the Bandits (yes, I know, this is a full year on, but we move a little slower these days), and re-live the days when we made a lot of noise, made a few friends, and even, on one (in) famous occasion, had Dougie Templeton coming in beside us mid meeting at Shielfield to discuss the lyrics of one particular ditty we sang for him.........
So, on the appointed day, we loaded up the cars, headed south, and almost immediately realised our expectation that the road to Englandshire was a little easier than it used to be. In the old days, even a trip to Berwick, at times a local derby for us, was a fairly tortuous one, having to negotiate the extremities of Edinburgh before getting onto the beginning of the A1, and then hurdling quaint little towns and villages such as Haddington, Macmerry (sometimes we took this too literally and did), and Tranent. But now? Doddle! M8, Edinburgh bypass, A1, don't go through any of these wee places now, we're there! Easy! Two and a half to three hours was the norm then, these days, two hours travelling time and you're sitting in the Shielfield car park.
For those of you who ever took that particular route, you'll remember there was a traditional stopping off point, referred to as the Milk Bar, about half an hour out of Berwick, and as we approached the vicinity we wondered if it was still there, after all these years. It may have had a change of name and a wee bit of a tidy up, but to our great delight it was still there, with even a photie or two of it in its formative years (ie when we used to go all those moons ago) on the walls, no doubt taken with the aid of one of those new fangled Browning box cameras of the time.
Anyway, after suitable refreshments, onward to Berwick, watching the leaden skies as we drove, and driving through the occasional opening of the heavens when the great God Pluvius was certainly flexing his muscles, fully aware that the weather forecasts of heavy rain were threatening to put a bit of a blight on what was, after all, supposed to be a speedway away day. Still, in the dark and distant past, we'd gone a lot further for a rain off, so a wee couple of hours down the road with friends with maybe no racing at the end of it wasn't going to put us off. After all, we had to re-visit old haunts and check they were still there, didn't we?
Sure enough, we pulled into the car park at the top end of the town, to discover the Saturday market was still going (not strong, maybe, but still there), and the various local places of interest, none of your libraries and museums, more chip shops and hostelries, so often the scenes of invasion in years gone by masses of red and white bedecked supporters (think of "Braeveheart", and substitute red and white scarves for woad), were still open for business.
We'd heard, too, the scurrilous rumours that "The Grove", somewhat of an iconic watering hole for us (and, no doubt, thousands of travelling supporters from all over the country) all those years ago, where the profits for the bar takings would rise exponentially when the Tigers were in town, had been closed. Much to our relief, however, we discovered that it had recently been re-opened, and while the place was a little different, with the painting of Willie Templeton, which had for so long decorated the walls no longer there, we enjoyed a pleasant hour in the place prior to the visit to the track (there was even a juke box with loads of old 60's and 70's music on it to enhance the ambience of the occasion, and the owner very kindly even donated a pound to get the show on the road with some 40 year old classics-a bit like ourselves, even if the music was of a slightly later vintage). With the rain still on, and there being a pretty even chance that we weren't going to see any speedway at all, we bade a cheerio to the proprietors with the rider that we might be back a little sooner than we intended.
So, onto the track, and when I say the signs weren't good, the rain was still coming down, a lot of people were hanging around outside rather than pay their hard earned for a possible washout (I believe some Bandits fans have gathered a record collection of re-admission tickets this year), and it wasn't looking promising at all. Still undaunted, we headed in, although this time round, maybe around a quarter of a century on from our last visit, more than one of us was able to take advantage of the concessions gate, although this time we had the necessary documentation to prove that we qualified! No longer looking for older supporters to give us the benefit of a "lift over", (a highly technical manoeuvre where the latter raises the younger fan over the turnstile, thus negating any need for the exchange of monies with the operator), this time we were producing bus passes and the like to demonstrate that tempus had definitely fugited, and that we were fully entitled to gain admission at a greatly reduced rate!
Now, we did remember that in our formative years the Bandits' promotion of the times had operated on a very strict policy of finishing no later than 9.00pm, a strategy which was always very popular with the owners of The Grove, who could therefore be guaranteed that hordes of fans would start arriving in by five past the hour, or even two minutes beyond nine if they were particularly thirsty and fleet of foot, and it appears that over the years, in spite of the many other changes we old fogies could identify from earlier visits, that is clearly still the maxim. With no doubt one eye on the rain clouds which moved away for a bit, the 15 heats, including one which required two re-runs, were over in 80 minutes, an operation which deserves every congratulation and, I would suggest, the template should be copied and sent to every speedway promoter throughout the land. Sure, after all the rain, the racing wasn't spectacular, but to get the meeting on at all was an epic achievement of loaves and fishes proportions, and in spite of another reminder of older times, in the form of Dick Barrie still holding the mike on the centre green, some 46 years, we calculated, after the opening of the Bandits, and giving rise to the thought that maybe he'll get a testimonial in 4 years' time. Whether Dick's style suits you or not, the man can certainly do the business on the mike, although it's clear that the years which have passed have not enhanced any desire on his part to merely use a sentence when a paragraph is at his disposal! (Only kidding, Dick!)
We were, however a bit disappointed by the travelling support-not that we want to sound like Grumpy Old (insert word of your choice)s, but the days of the much heralded noisy Glasgow away support appeared to have either died away altogether, or on this night were suffering from a collective form of laryngitis, because, although their favourites were beaten on the night, there was plenty to cheer about. Several fighting performances by the likes of Theo Pijper, Dimtre Berge, and Anders Thomsen spring to mind, yet the volume of noise coming from the supporters, as one of our party put it, appeared to be drowned out by the sound of the rain on the track. Pity, as it used to be the case that if the Tigers were getting hammered the fans were loud, and if they were winning, they were VERY loud! Oh well, guess with the passing of time a few old habits may actually have died without the merest of whimpers, judging by the lack of decibels during the meeting.... Certainly, in the dim and distant past, the primero uno rule of business was, let your team know you're there as soon as you're there, make plenty of noise, and try to get the home fans going, a practice which was normally achieved with some ease!
On completion of the meeting by around 8.30pm, then, we headed back for a couple of pleasant hours in "The Grove", relatively quiet by the standards of yesteryear, but we believed that a lot of folk were under the misapprehension that it had not in fact re-opened, a real shame, but one which, no doubt, will be overcome as this iconic hostelry returns to its former status amongst the good speedway folk.
So, what next? Last I remember of the discussion coming up the road, there was talk of doing a slightly longer trip, this time to Dorset... Pirates' fans, you have been warned! Wonder if there is still a little speedway oasis in deepest Sturminster Marshall run by a well known speedway family, where cornflakes in your bed (not necessarily in a plate) was the de rigeur when we used to go there? Might be fun to find out.....
Now THAT would make for an interesting Chapter 3!
This article was first published on 10th August 2014
---

Tracy Holmes:

"Grumpy old 'Smarts' is what I will go for. As for the lack of noise from supporters, I think it's because these days they are cheering or otherwise, with their fingers. Oh yes, we used to give many two fingered salutes but today they are 'tweeting' or 'I-podding' or 'facebooking' whatever it is they do with all this modern gadgetry. Anyways, looking forward to chapter 3. This time next year ? Oh yea, '... to the proprietors with the rider that we might be back a little sooner than we intended.' Good joke that, pun like!'"

[ Use Mobile Version ]

Comment on this Article | Contact Us | Go Back to Main Menu