Dream Team: Martin Wilkins
I've supported Newport in both their venues since 1964. It was devastating when Queensway Meadows folded. My live Speedway is now confined to the GP in Cardiff. I've put together a team of solid middle order clubmen on whom the sport depends.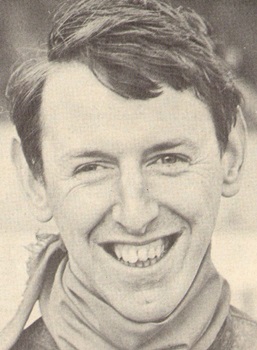 Jon Erskine
Scott Pegler
Original team member from 97 Wasps revived by Tim Stone, the sort of steady rider you didn't notice until you added the individual and bonus points up at the end off the meeting.
Jon Erskine
With the Wasps from the start, always threatening to be a top class heat leader but never quite made it. I remember him challenging Briggo for the Silver Sash at Swindon in 1967, and was less than a bike lengths down at the end of the race. Had a sad end to his Newport career in 1970.
Tony Atkin
Formed a devastating partnership with N.K. Iversen in 2003. Became club captain a few years later, picked up a lot of bonus points. Was the perfect man to skipper Newport Hornets in their early years. Still going strong today.
Bob Hughes
If only Bob could have ridden away tracks he could have been a number 1 heat leader. At Somerton Park he could beat anyone but tended to struggle away from home.
Chris Julian
One of the original hard men, makes Nicki Pedersen look a wimp!
Cyril Francis
Gave good service to Wolves, Newport, Stoke and other tracks during his career. In 1968 him and Jim Gooch put a 5-1 over the great Ivan Mauger in heat 1 of the Newport v Newcastle BL match, only for the match to be abandoned due to rain after 4 heats!
Norman Strachan.
Joined the Wasps in 68, and in 69 was having an excellent season averaging 8.5 points a match until a nasty coming together with Arnold Haley in a match with Sheffield at Somerton Park, when he came back he struggled and sadly was never the same rider again
Submit Your Own Dream Team
This article was first published on 19th February 2017
[ Use Mobile Version ]
Comment on this Article | Contact Us | Go Back to Main Menu