Speedway Scrapbook: Me and My Dad - Martin and Bobby Dugard
From Motorcycle News (23/4/75)
Click on the picture to see it in a larger size, or you can read the text from the article further down this page.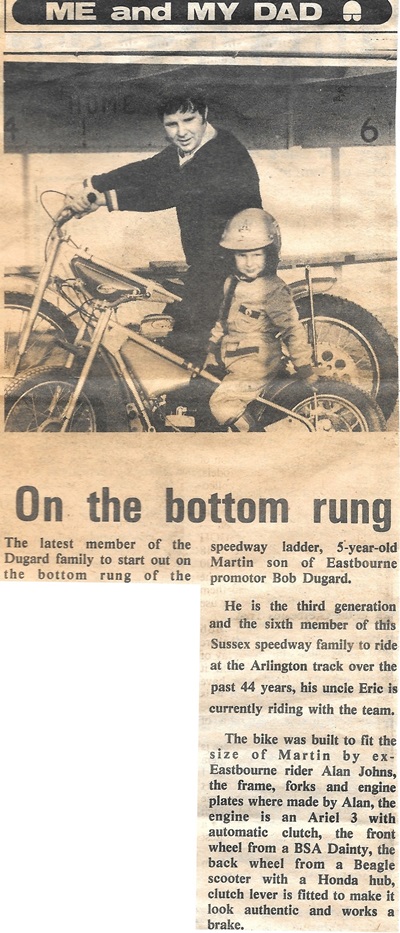 On the bottom rung
The latest member of the Dugard family to start out on the bottom rung of the speedway ladder, 5-year-old Martin son of Eastbourne promotor Bob Dugard.
He is the third generation and the sixth member of this Sussex speedway family to ride at the Arlington track over the past 44 years, his uncle Eric is currently riding with the team.
The bike was built to fit the size of Martin by ex-Eastbourne rider Alan Johns, the frame, forks and engine plates were made by Alan, the engine is an Ariel 3 with automatic clutch, the front wheel from a BSA Dainty, the back wheel from a Beagle scooter with a Honda hub, clutch lever is fitted to make it look authentic and works a brake.
This article was first published on 5th February 2019
[ Use Mobile Version ]
Comment on this Article | Contact Us | Go Back to Main Menu