Media Ignored Ivan's Passing
By DavidPickles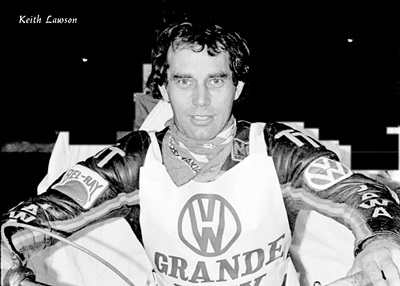 Following the recent sad passing of Ivan Mauger, I have to say that the response from the UK media was an utter disgrace. It was non-existent.
I sent a formal complaint to the BBC and ITV about their non-coverage. Needless to say, the response was typical and pathetic, both quoting that "speedway doesn't command the audience to make it necessary to report".
I find that response utterly disgraceful. Both the BBC and ITV (who, it must be remembered covered speedway with some distinction in the 1970's and 80's) completely ignored the story.
Imagine if it had been Lewis Hamilton? Probably it would have been headlines.
Mauger's sad demise was also, by and large, ignored by the printed press with a few exceptions, albeit small mentions.
This can only lead me to the conclusion that the media only want people to follow the sports that they advertise. Why is the BBC so obsessed with Football, Rugby, Cricket, Hockey, Women's football, Golf, Tennis, Motorcycling, F1, to the detriment of other sports?.
I've always believed that if we got the results on the 10 o'clock news, more coverage with action photo's in the printed press, then speedway would again rise from the ashes.
As it is, without their backing, we face an uphill battle.
This article was first published on 19th May 2018
[ Use Mobile Version ]
---

Geoff Scales:

"Must say that whilst in general I agree, there was good coverage of Ivan's passing in the Hull local press with a two page spread."
Martin:

"Absolutely right, why did the BBC not comment on the passing of a Motorsport legend? It's shameful of the media to not cover it, just another indication of how speedway is on the media list. If a back room sport like darts can make headlines and attract massive coverage then we need to speak to the people behind the rise in public interest in darts and talk to them about changing speedway's fortunes."
David Walsh:

"Perhaps the (two?) exceptions that prove the prevailing rule, actually, Ivan's passing was marked by a full-page obituary in The Guardian, Thursday 19th April, and is available to view on the newspaper's website. The Telegraph also published an obituary which is available online too, though access is subject to a pay-wall."
Anthony Williamson:

"David I think you expect to much. Speedway fans which I class my self as, know how good Ivan was. To the press etc he was just a rider. You are right about Lewis Hamilton. But there again Formula 1 get millions of viewers. That is all the TV and media want. Wouldn't it be great to get the results on the news, we need more publicity to push our sport forward.Good for you on getting on t o BBC and ITV."
John Pharaoh:

"Although it's been many years since I have regularly read a daily paper, I believe from posts on Facebook, that at least one of the broadsheets (I believe it was the Daily Telegraph, no less) featured a fairly extensive article as an obituary to Ivan, as well as some of the so-called the red-tops.It's just that they took a while to appear in print after the sad day of his passing....."
John Boyd:

"The sport is being run by part time amateurs and the press know this."
Steve Haire:

"John Boyd summed up lack of media attention to British speedway perfectly, it's run by amateurs. Too many leagues with not enough riders, track sharing, doubling up, team averages restricting team strengths. Sport is about competition, speedway is the only team sport that penalises teams that are successful, no wonder media doesn't take notice. The latest is the revamped World Cup, two riders per team, the minimum number of people you can call a team. A great sport being run down by the people that run it. "

Comment on this Article | Contact Us | Go Back to Main Menu