Speedway Museum Pictures - Part 1
Pictures taken by Harry Ward at the 2009 High Beech gathering at the Speedway Museum in Paradise Wildlife Park.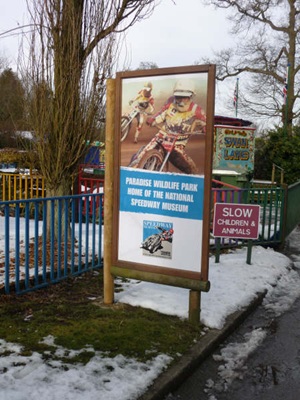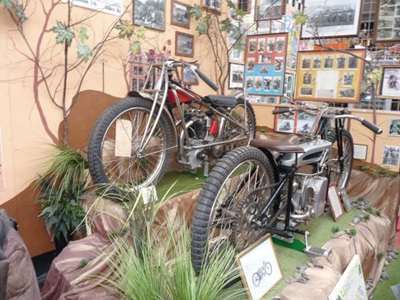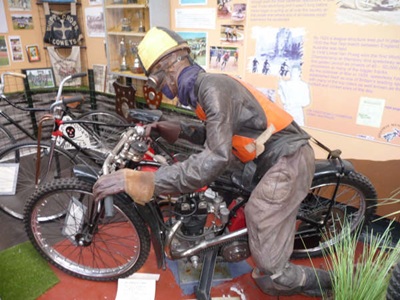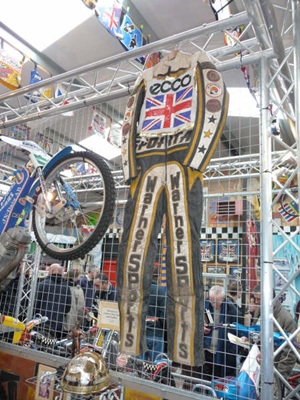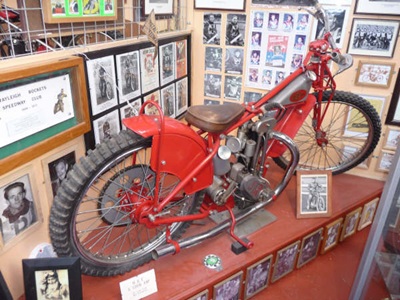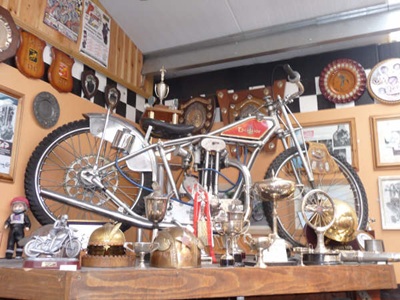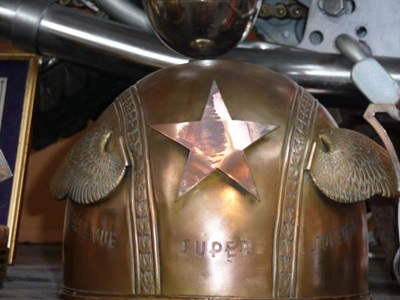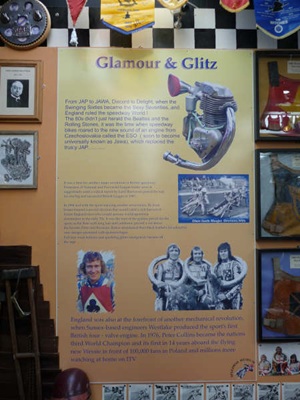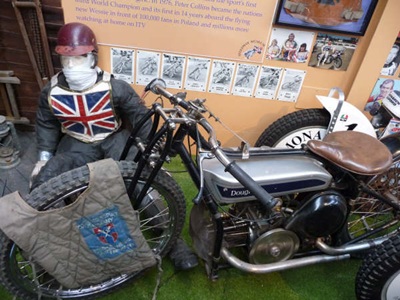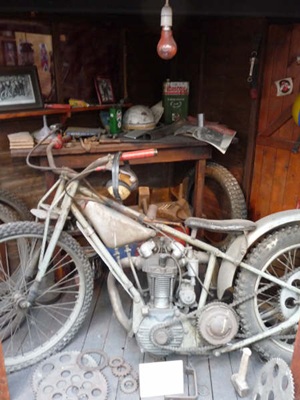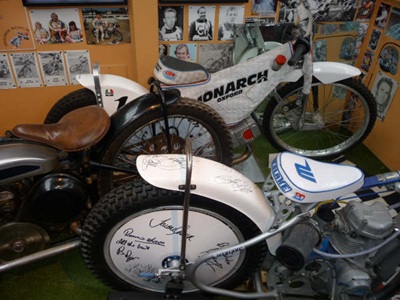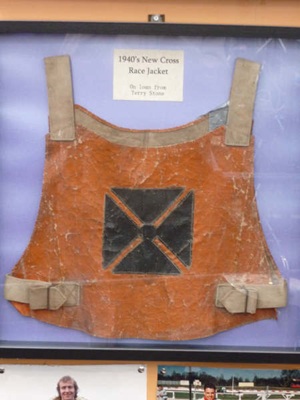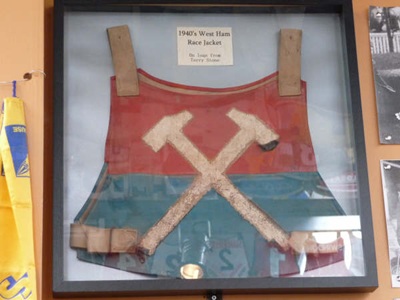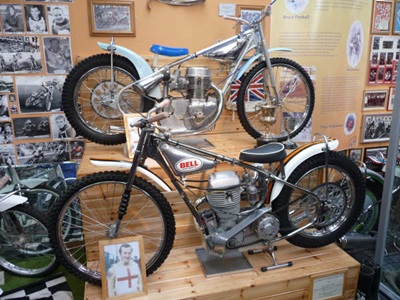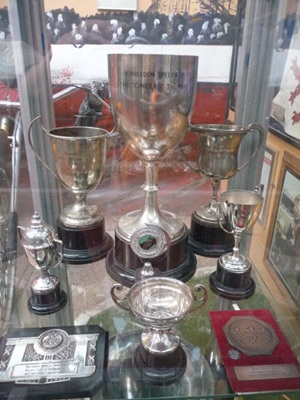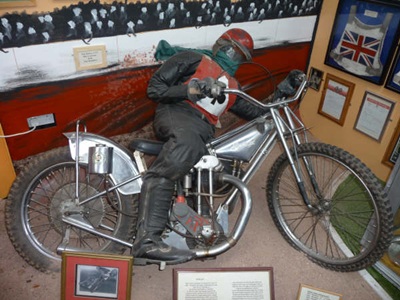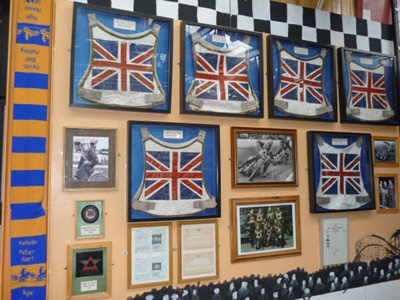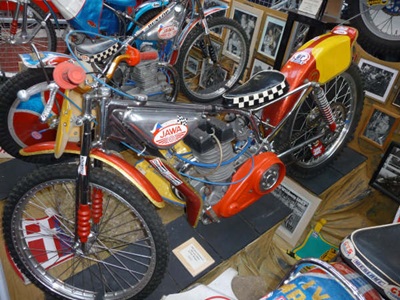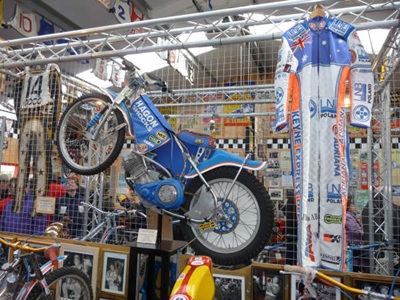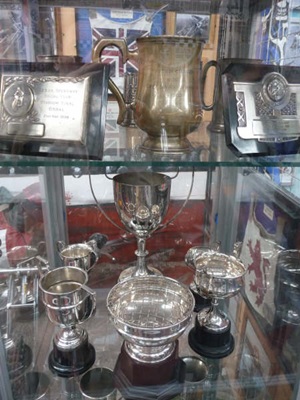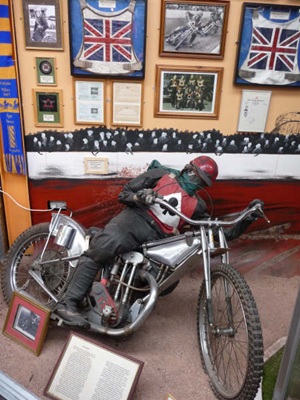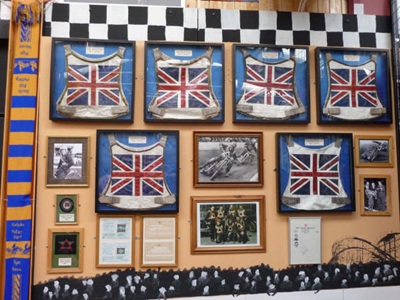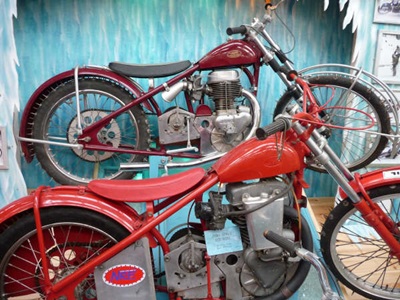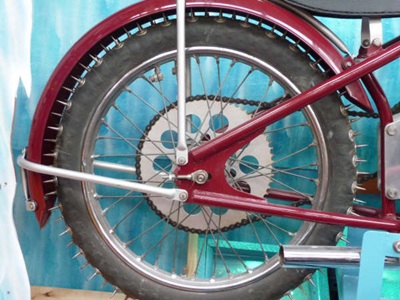 ---

Dave Beecroft:

"Thank you so much! A great set of pictures and I am already looking forward to the second instalment! What a great collection this must be and I just wish I could visit, would never convince the speedway hating wife though!"
Tony Thomas:

"Looking forward to the story of the wild man Vic Lonsdale going on display in 2011."
Haggis:

"Dave, If your wife isn't interested in Speedway, Paradise Wildlife Park is a great day out, with tigers, lions, meerkats, etc., so you could pop into the Speedway Museum and then take your wife around the Wildlife Park but don't let het stand too near Rocky the tiger! If you come along on Sunday 17th April, we have our annual 'Celebration of Speedway' exhibition with a Collectors' Fayre, Cycle Speedway, Bar-B-Que, etc......Watch out for the advert in Speedway Star which will give Speedway fans FREE entry to the exhibition and also to the Wildlife Park. "

[ Use Mobile Version ]

Comment on this Article | Contact Us | Go Back to Main Menu