NELSON - Seedhill Stadium
Pictures courtesy of Gerald Howarth
Nothing now remains of the track other than the pits wall with numbers still discernible.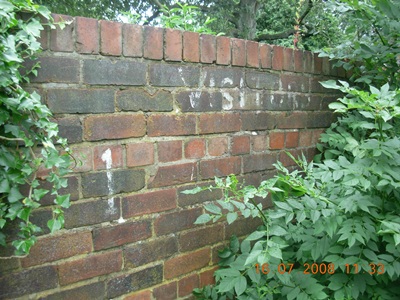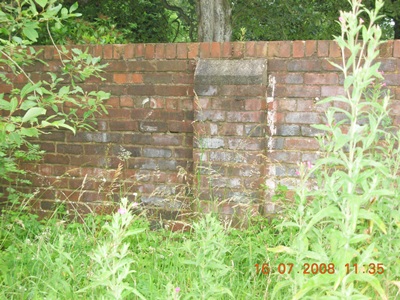 This article was first published on 2nd October 2008
---

George Winstanley:

"I used to go to Nelson when I was about 8 years old, in 67/68, watching my dad, Jack Winstanley, ride for them (away matches as well). Happy days!"
Jack Lee:

"I rode in 21 meetings for Nelson, it was a tight little track on the back straight about three feet from the fence was the stadiums perimeter wall, it would never be allowed today to be so close to the fence, but luckily no one ever hit it. The ground is still empty today, nothing has been built on it, there are no houses too close to the track and if I ever win the lottery I would love to put a track back in there. Guess i am dreaming."
Barry Grindrod:

"I was PR for the Admirals working full time as a journalist on the Lancashire Evening Telegraph. I used to be big mates with Stu Riley. I lost track of Stu many, many years ago. Anybody know where he is or what has happened to him. Better still are you out there Stu?"
Philip Dalling:

"Best wishes to Barry Grindrod. Barry - do you remember Stock Car - The Magazinbe for the Sport, which Geoffrey Kingscott and myself edited for The British Stock Car promoters Asssociation (Charles Ochiltree in effect)? You were the magazine's man at Nelson, as I remember. I also visited Nelson for speedway. If memory serves me right Long Eaton got a rare Division Two away point at Seedhill. Saturday May 3rd 1969. A 38-38 draw. Pete Gay and Tony Lomas both got 11 points for the Rangers. Alan Knapkin with 12 was the top scorer for the Admirals."

[ Use Mobile Version ]

Comment on this Article | Contact Us | Go Back to Main Menu