It's All About You....Poppy Currie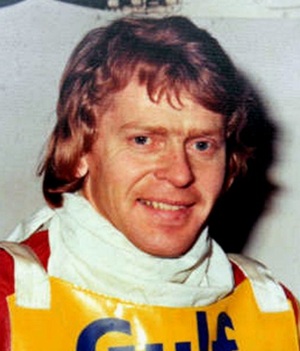 Reidar Eide
Tell us about your introduction to speedway
My Dad took me to see Wembley Lions against Belle Vue, I forget the year but Odd Fossengen was guesting for the Aces and Reidar Eide scored a maximum for the Lions. The noise, the smell and the heroism won my heart and I miss it so badly. Reidar was my hero.
Tell us about your favourite meeting of all time
The Inter Continental final at Wembley in 1971? I can't remember the details, but one particular race between Victor Trofimov and Henryk Glucklich of Poland. Wow... it was breathtaking! I really can't remember the details but it was my first big meeting and I pestered my Dad for weeks to go!
Tell us about your favourite rider of all time
Reidar Eide, Handsome, fast, and a lovely man. I remember saying hello to him at Swindon many years later, when he was on crutches (still riding in the meeting!) He said hello, and it broke my heart to see him like that.
Tell us about your favourite track/stadium
Wembley Stadium. It all seemed so big and scary when I was ten! I was smitten. My first ever meeting. I tremble with the nostalgia thinking back to Reider, Haggis Harkins, Brian Collins, Dave Jessup...
What are the best things about speedway?
The heroism and humility of the riders... The love of the sport over money. The smell of the engines. The thrill of passing a rider on the motorway.
What are the worst things about speedway?
Poor engine performance and rain during meetings. I hated it when the noise was restricted!
What one thing would you do to improve speedway?
Bring a track to the Olympic stadium in Stratford. Invest lottery money. If all riders had exactly the same machines, so that riding skill was always the main advantage.
Tell us about a rider you wish you'd seen
I'd like to have seen Ove Fundin.
What does the future hold for speedway?
I fear that money and council health and safety, plus ignorant nimbys will be the death of our great sport.
Take part in this feature
This article was first published on 29th July 2012
---

Alan Berns:

"The result of Poppy's first meating was Wembley Lions 39 Belle Vue Aces 39 , the date was July 18th 1970 . Ivan Mauger was mising from Belle Vue and Richard May rode for Wembley . It was a truly fantastic meating. She must of seen Ove Fundin, maybe at the World Team Cup on September 19th 1970."

[ Use Mobile Version ]

Comment on this Article | Contact Us | Go Back to Main Menu