Sim Speedway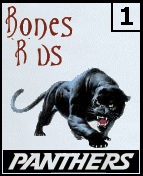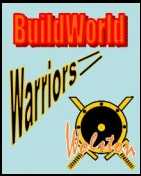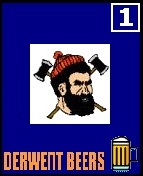 Ever fancied being a speedway promoter, but put off by the inevitable catastrophic effect on your finances? If so, then Sim Speedway could be a low cost way to experience the highs and lows of running your own track.
The popular Sim Speedway league is preparing to start its ninth consecutive season, which will run in parallel with the 'real' season taking place on tracks throughout Europe. Organisers Al and Porkpie first came up with the idea all those years ago over a cup of coffee, tossed some ideas around and launched the game to an appreciative community of online gamers.
Players from Aberdeen to Brighton are now regular participants in the game that allows you to sign riders, develop your stadium and compete in highly competitive league and cup competitions. The game is run entirely online, primarily through email and an active forum where meeting results, which are displayed on the site each week, are discussed.
This year SpeedwayPlus are proud to be sponsoring the competition's "Ultimate League", the top tier of Sim Speedway's club structure. We're delighted to be associated with such a quality product that brings so many hours enjoyment to all those participating.
Teams such as the Wolston Warriors, Bournemouth Seagulls and Midlothian Panthers will line up in 'our league' in the season ahead, though Workington Logheads surely take the prize for the most unusually named speedway team in history. Each team has its own race jacket and a roster of fictional riders - all bought and sold by the managers before the season starts. Some clubs even have their own websites, showing just how dedicated some of these virtual promoters can be. The minimum commitment to the game is probably around an hour a week, but the old maxim "the more you put in, the more you get out" definitely applies.
Race results are produced by a specially written computer programme that uses factors such as rider ability, track conditions and home track advantage to generate the outcome of each and every race throughout the season.
The game runs on a three league main structure (Ultimate, Power & Academy) with a development league and second half structure at the bottom. Each of the three top leagues also has its own KO Cup, Pairs, Fours, 3TT and riders championship in addition to 18 league meetings.
The prospect of relegation and promotion (on a two-up-two-down basis) adds real interest to both the top and bottom of the table and in a ten team league there's little in the way of mid-table safety. Just as in real speedway, there are also points limits, injuries, signing on fees and even travelling expenses to contend with. The game continues to evolve each year and this time around there will be increased importance attached to the second half racing - an indication of just how detailed this simulation has become.
Other parts of the game include a World Championship series, a World u-21, a British u-18 and two European Championship Leagues that can see the introduction of foreign riders to the main game.
Places in the leagues are always snapped up quickly, in fact a shortlist is operation to prioritise entry for those wishing to join. To register an interest in playing, to find out more, or just to check out the astonishingly detailed facts, figures and rules involved - visit www.simspeedway.co.uk
This article was first published on 22nd January 2009
[ Use Mobile Version ]
Comment on this Article | Contact Us | Go Back to Main Menu