Sim Speedway
By Fred Taylor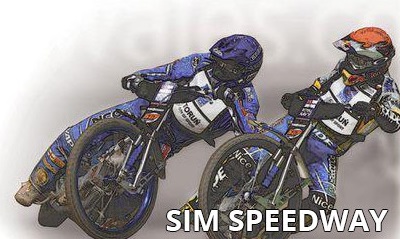 We run a Speedway Manager Simulation and we are coming to the end of our 22nd season at Xmas, we have many very experienced Simsters in our speedway family.
We have a 3 league system not unlike the UK Speedway Format.
As a group with lots of manager input we have plenty to encourage manager enjoyment / excitement.
We run a 25 week season spread over 30'ish weeks which includes the famous transfer frenzy, 6 preseason challenges, League and KO Cup meetings, Pairs, 3 Team and 4TT events, GP series, GP Qualifiers, British U18, World U/21 O/35's, World Pairs and European League competitions. With a full International programme of Test Matches and WTC at U/21 and Senior level with our own managers heading up the various countries.
We have a full youth programme too with the Juvenile Jaunt Individual and Team events, Each club has two riders who have to race in the Individual event, but can choose if their team goes into the Team event (6 riders)
Anyone joining for next season could also become a manager in the upcoming International period, in early 2020.
There are some new innovations coming on board for the 2020 season of which most are manager driven incentives, which we aim to start in February.
A fee of £35 covers the season and any interested parties can view our website and forum on the following links
simspeedwayforums.co.uk
Interested parties should visit the How to Enter page on the Sim Speedway website, or email fetaylor66@gmail.com
This article was first published on 24th November 2019
[ Use Mobile Version ]
Comment on this Article | Contact Us | Go Back to Main Menu