ELLESMERE PORT - Thornton Road
Home of the Ellesmere Port Gunners from 1972 to 1985.
Pictured in August 2002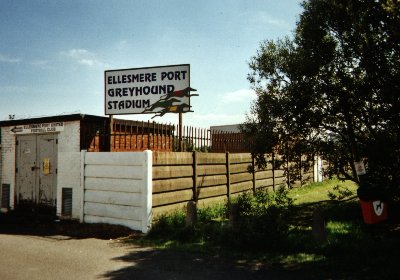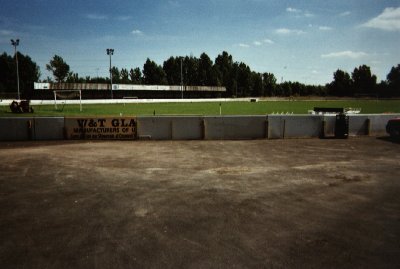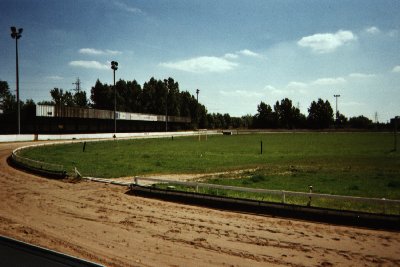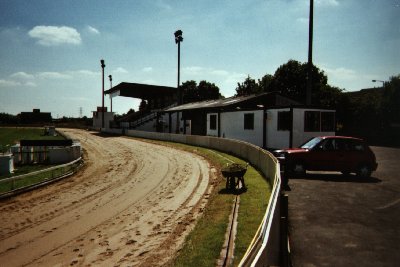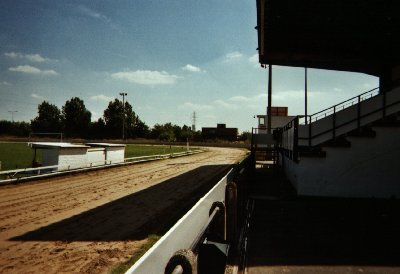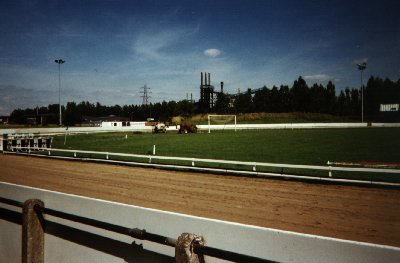 Pictures below courtesy of Graeme Frost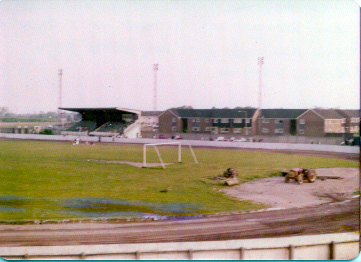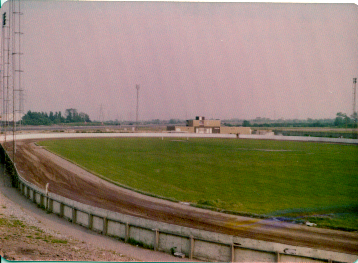 This article was first published on 04/01/2003
---

Andy Clarke:

"Ah yes I remember it well. Used to support Stoke Potters in those days but made the trip to Ellesmere Port regularly on a Friday. Used to stand along the back straight right by the boards and frighten myself!!! John Jackson, Steve Finch, Phil Collins, Louis Carr, Eric (Bootsy) Monaghan were the team in those days. Correct me if I am wrong but was it not the great Frank Varey on the tractor between races and giving out sweets??? A quick pint in the Gunners before the meeting, Lungs full of methanol and Castrol "R" fumes and a stop-off for a couple of pints and a pie at the Tollemache Arms, Alphraham on the way home to Stoke. High as a kite for a week. The stuff legends are made of! I digress into nostalgic mode, Nice website by the way."
Alan Devonport:

"What a shame one of the best racing ciruits in the country has been left to go to rack and ruin by the (potentially libellous description removed) council. Latest news is it will be demolished for housing. What happened to the loss of a football pitch, one of the reasons given when Graham Drury tried to restart it a few years ago?"
Paul Cruse:

"Great stuff! Best picture I ever saw was Phil Collins in the Speedway Star, putting the yellow/black on his helmet for his first ride at 16 years old! I was a 9 or 10 year old White City and Rye House fan, this picture was larger than life. I did have a bike at 10 but never rode. Great site :-)"
Russ Coppack:

"Spent much of my youth on the pits turn hill watching Jacko smash his way to another track record. Happy days!"
Mike Morris:

"Been away for a long time, let's get the Gunners up and running again its been too long."
Mick Hague:

"Great track, I rode there many times at the training school in the late 70s."

[ Use Mobile Version ]

Comment on this Article | Contact Us | Go Back to Main Menu