Trelawny - Moto Parc
Home of Trelawny Tigers 2001-2003 and St. Austell Gulls 1997-2000
Pictures courtesy of Neil Lowe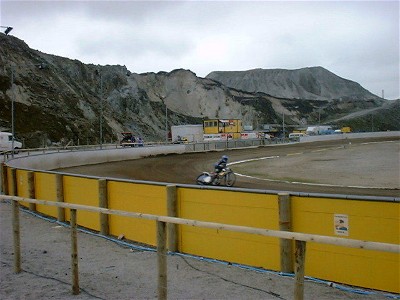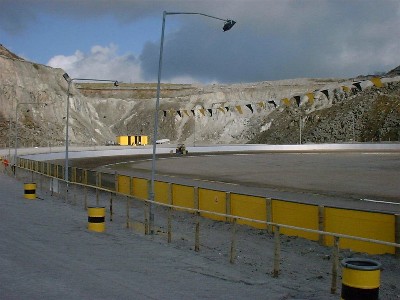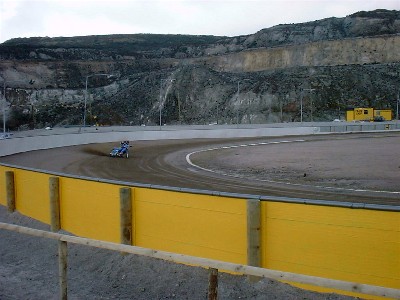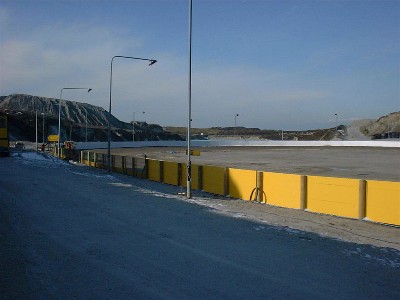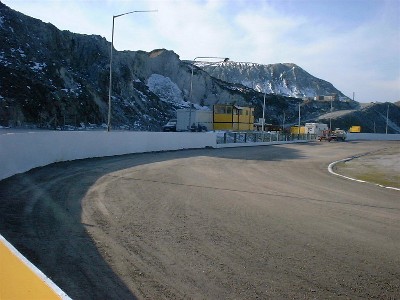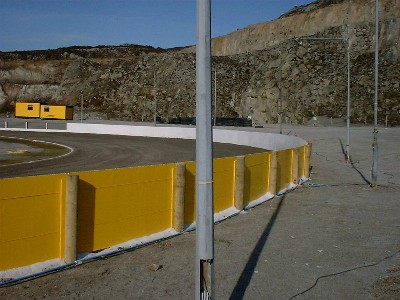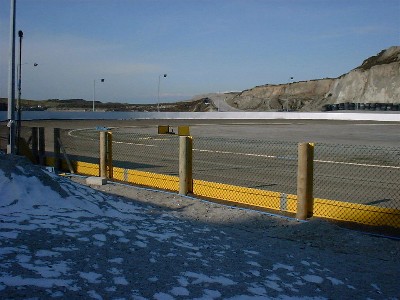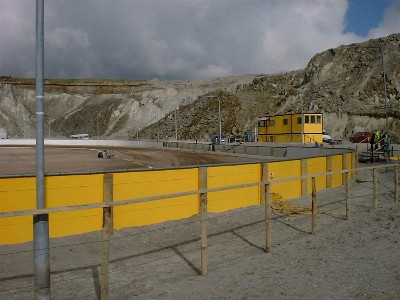 Pictures courtesy of Richard Hollingsworth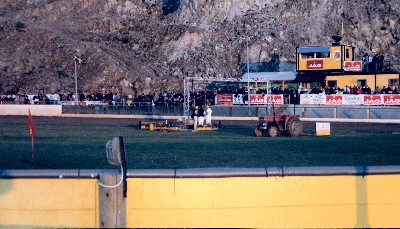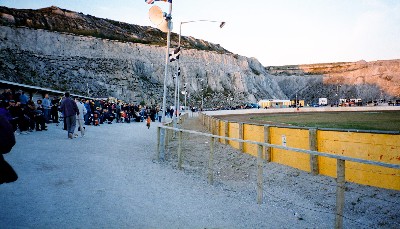 This article was first published on 25th November 2005
---

Alan Painter :

"Thanks for the pictures of the Trelawny track. It had the best racing I have seen in 40 years of watching speedway. It must also have been the coldest place in Cornwall. I miss it greatly - bring back speedway to Cornwall and the West Country."
Mali Halls:

"Thanks for the great pictures of the Trelawny Moto Parc. We visited that wonderful little place around easter 2003, and I have never seen anywhere more suitable for a speedway track. I took quite a few pictures of the speedway racing and the stadium, but unfortunately lost them when our computer crashed last year. Your pictures show the venue at its finest, and brought back some really lovely memories."
Tony Webb:

"Trelawney, was an absolutely fantastic place to see speedway. The racing surface was first class. I was there at the final meeting, what a loss to speedway! Hope the sport comes back to Cornwall soon."
Norman Johns:

"I remember the very first meeting at Clay Country Moto Parc. The endless stream of people walking down over the hill toward the track, I don't know how many thousands there were, we were jammed in like sardines. The racing was always fantastic, and always well supported, whatever league. The team had characters as well, Chris 'Bomber' Harris, Mark 'The Undertaker' Phillips (Top Hat Included), Tom 'Tiger ' Brown, Malcolm 'Mad Wellie' Holloway, Matej Zagar, Emiliano Sanchez (Track Record Holder), Simon Phillips, Steve 'Lionel' Masters, Pavel Ondrasik, Richard Wolff, Wayne Barrett, Chris Bennett, Ben Barker, Mirko Wolter, Steffen Mell, Alun Rossitter, Mark Courtney, Will James, Mike Bowden, Seemond Stephens, Brett Woodifield, Darren Matthews, Dean Garton, Gary Lobb, Roger Lobb, Richard Ford, Lee Herne, Chris Johnson, Simon Walker, Jason Prynne & The Late Kenny Olsson are just some who come to mind, what a great bunch of entertainers they were. Thanks lads for all the good times!

Will Speedway ever return to Cornwall, we still have some great riders coming from here 1st & 3rd in the British Championships Chris Harris & Ben Barker, National League stars Mark Simmonds & Seemond Stephens, and recent top line Under 16 competitors Josh Dingle & Lloyd Barrett, we need a team, Britain needs more Cornish speedway talent."
Godfrey Spargo:

"I HATE YOU, until I looked at your photos I didnt realise how much I missed the Moto Parc, every Tuesday about 4 the seagulls would start to arrive in anticipation of a free feed as soon as it got light on Wednesday morning. How can a seagull get a bin bag out of a 45 gallon drum, well they used to every week until we put a board over the top. With the floodlit cliffs and the skytracker wheel of light around the cliff face as well it certainly created an atmosphere, we had to tell air traffic control about the skytracker because straight up it would go 14 miles!!! Had some wonderful times with some good people, shame it all fell apart in the end. Work is ongoing for a new location, lets hope they are successful."
B Dulling:

"Is there still a chance Speedway will come back to Cornwall? Its a fantastic familly sport and is becoming very popular again"
William Waldrom:

"Great site, never went myself but my son did on several occasions and told me it was great. I went to most meeings at Exeter in 60s and 70s and sporadically until they closed. I now go to Plymouth when I can."
Mick Stanley:

"I lived in Cornwall for 3 years and never missed a Trelawny match. I loved the place. Chris Harris, Matej Zagar, Ben Barker - I watched them all when they were Trelawny Tigers. Very sad when it had to go. Matches against Exeter were always great."

[ Use Mobile Version ]

Comment on this Article | Contact Us | Go Back to Main Menu