Twin Carb Weslake
By Malcolm Roe
Here are a selection of pictures of the "what if" bike that I built.
This could have been built in the mid 1970s and may have been built if twin carbs had not been banned.
Thanks to RTS Racing products for going along with the project suppling the custom manifold and carbs.
The engine I got from Les Collins.
It has twin 26mm upright Dellorto carbs. RTS long wheelbase chassis, starline guards, Talon etc. Very British!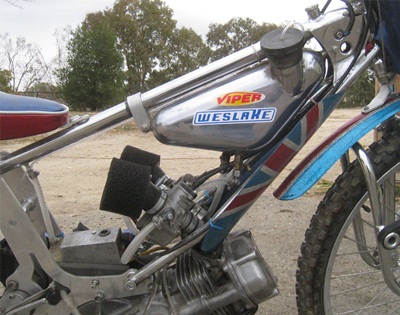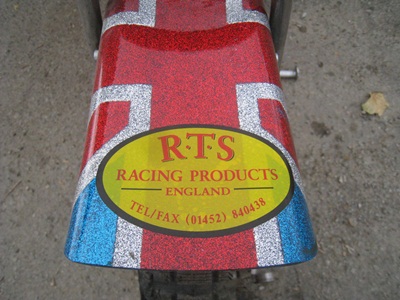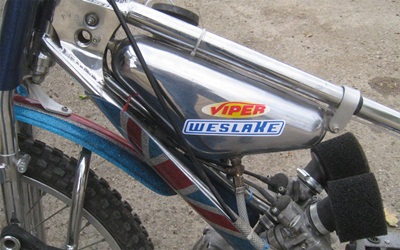 Here's me riding it at Creston Speedway.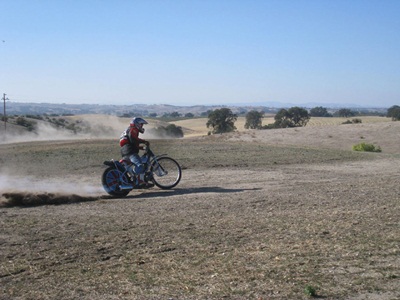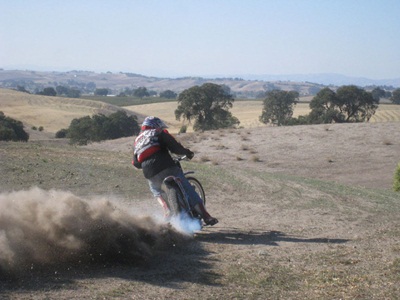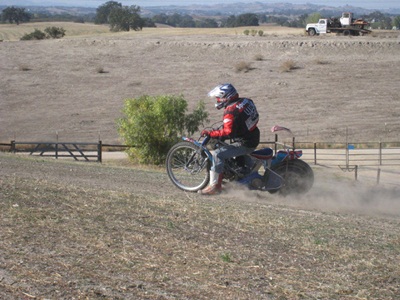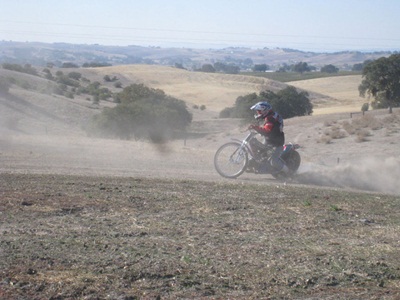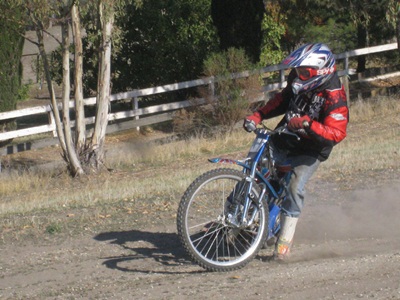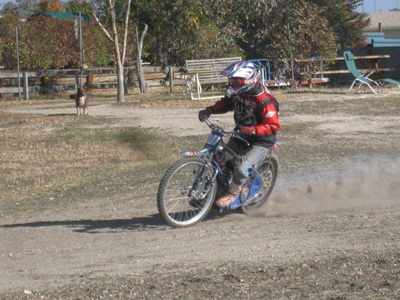 Just to prove that the bike actually works, here is a video of it running.
This article was first published on 30th December 2012
[ Use Mobile Version ]
Comment on this Article | Contact Us | Go Back to Main Menu